Father Figures: Girl Scouts Dad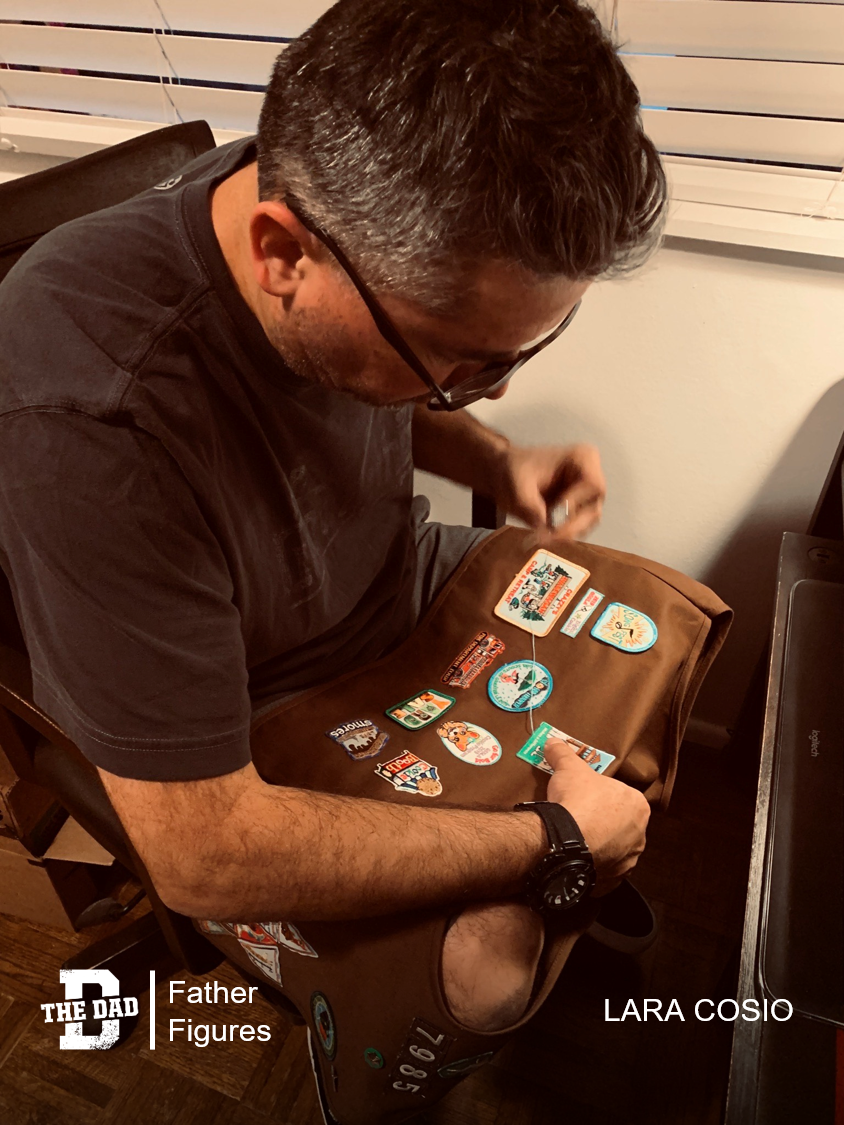 "Look at this amazing Girl Scouts Dad!
I'm not crafty and don't have a lot of time, so I suggested that we pay someone to sew the patches for our girls' Girl Scout vests. But my husband knew that was a waste of money and that we'd keep getting patches through the years, so he taught himself how to sew.
He has been a stay at home dad since our girls (now 10 and 8) were born and has always gone the extra mile to be there for them."
– Lara Cosio
Want to share a story about fatherhood? Email [email protected]
Check out the previous editions of Father Figures here.