Father Figures: Heart Murmur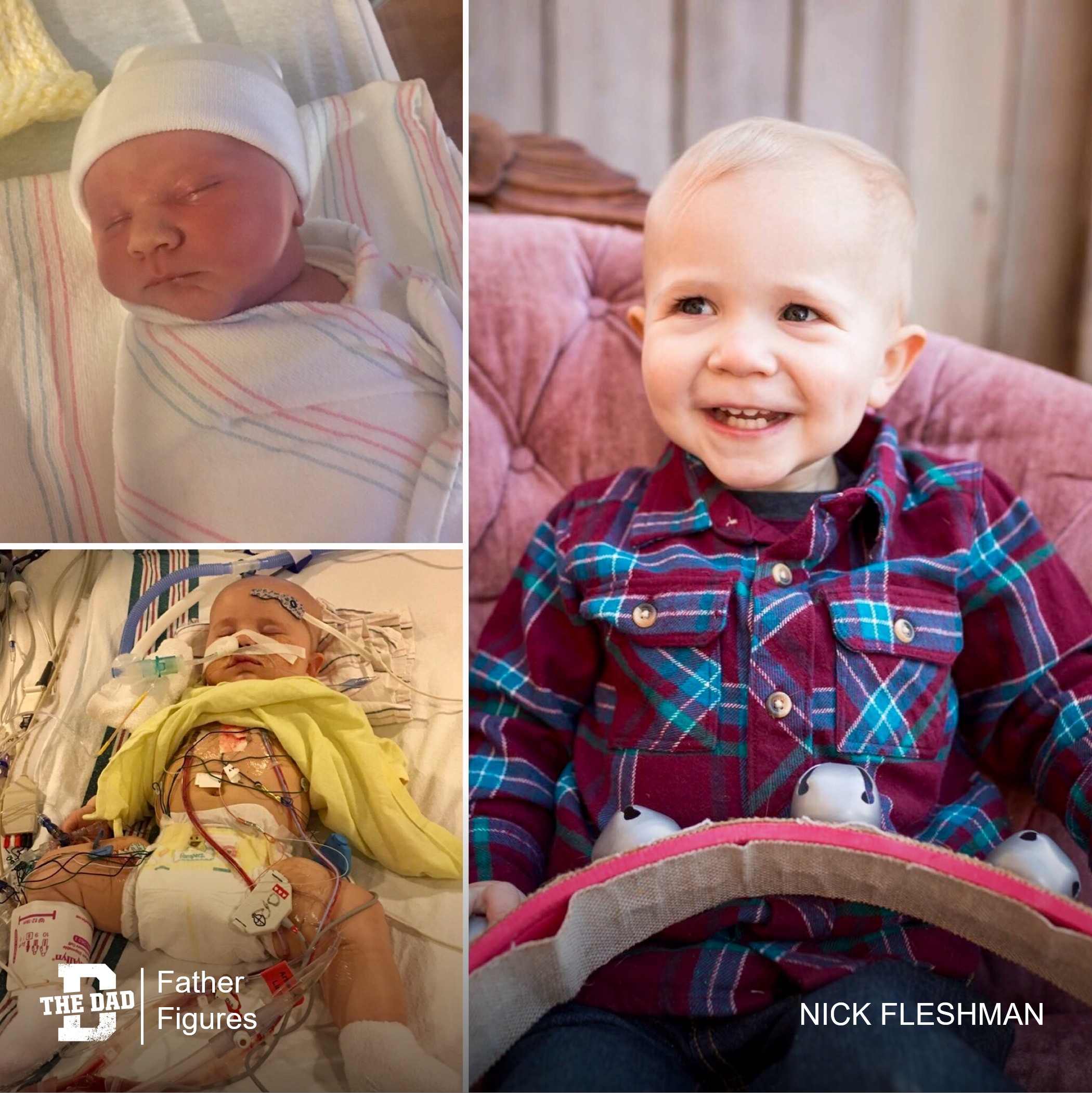 "I'd always known that I wanted to be a father but I never knew if I was ready to be a father.
My wife Holly and I began trying a few months after our marriage. Then months went by with negative test after negative test. After two years, we decided to give a fertility treatment center a try. We spent thousands of dollars trying IUI and each round was unsuccessful. We were down to our last shot before we would need to make a choice of putting things on hold to save up for full on Invitro.
Our next attempt was on Mother's Day, 2016, and a few weeks later, we found out that the IUI was successful. We sat in every appointment teary-eyed and thankful for our blessing.
On January 19th, 2017 we welcomed our son Miles. I still did not know if I was ready to be a father but knew that I had to be. I broke down the moment they placed Miles in my arms and thought about the years preceding his arrival. The disappointment, the lost pregnancies; it all faded away when he looked into my eyes. At that point, I knew that being a father was exactly what I was meant to do.
A short two hours later, they informed us that Miles had a heart murmur but that it should go away after 48 hours. We stayed in the hospital for days only to find out that the murmur was still there. After tests, we were informed that our son had 2 large holes in his heart. When he reached 14 lbs, they decided that he needed to open-heart surgery. We were both shocked, and nervous to put such a tiny human through such a big procedure.
On the morning of June 14th, 2017 our son underwent open heart surgery at almost 5 months old. The 8 hours he was away from us was the longest my wife and I had ever been without him. We were beyond relieved to hear that the surgery was successful and our boy was in recovery, but nothing prepared us to see our son lying in a hospital bed with more tubes, sensors, and IVs connected to him than I had ever seen before.
We stayed in the hospital for weeks watching Miles recover "much quicker than expected" according to all of the nurses and doctors. After a year and a half, he's been given the all clear and his heart is good as gold!
I never knew what to expect when entering fatherhood, but my father always had explained that was normal. He said, 'You don't really know what you are getting into, but once it happens, you know exactly what you need to do."
My son has been my pride and joy since the day I found out we were pregnant and he is the toughest person I have ever met.
Fast forward to this year, on my 30th Birthday, my wife informed me that we would be expecting our second child all naturally! We can't wait to welcome our little girl into the world next April.
Fatherhood has completely changed my life and I couldn't imagine how I got through life without the blessings that I now have."
– Nick Fleshman
Want to share a story about fatherhood? Email [email protected]