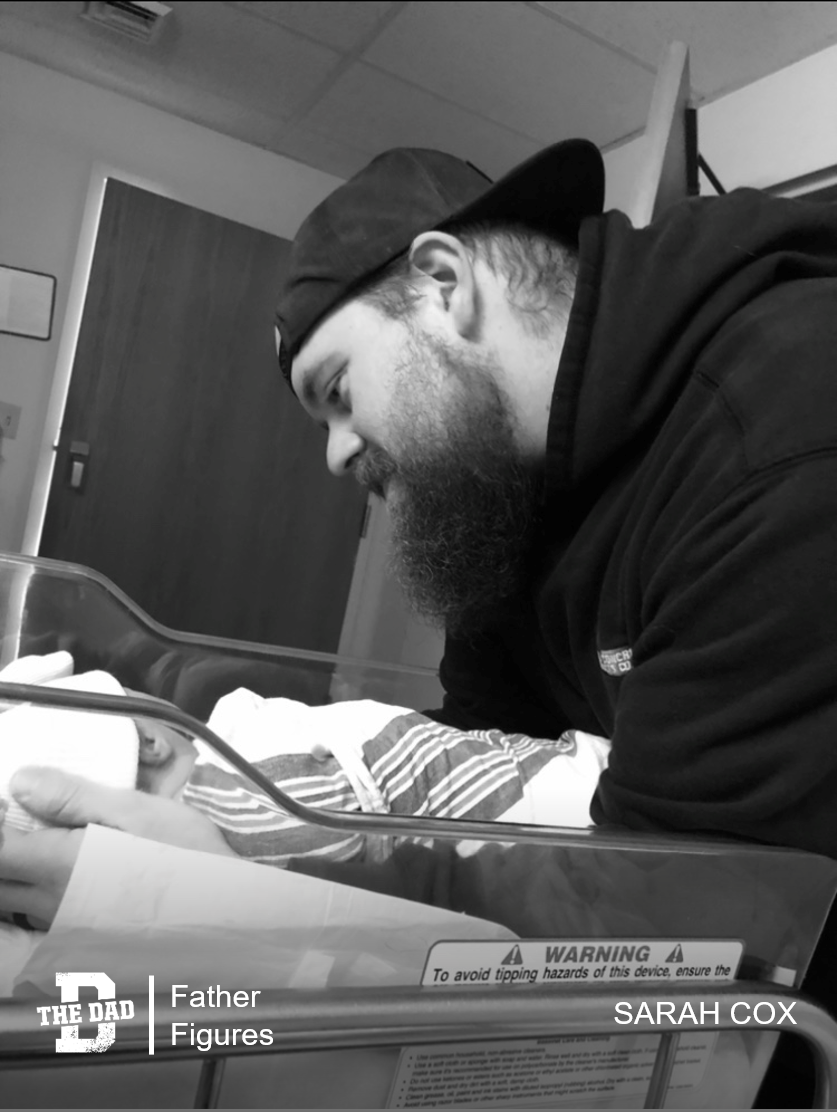 "This is my husband, Tim, the day our rainbow baby, Hailey was born.
For the past eleven years, he has held my hand and stood by my side through my father's death, a painful miscarriage, infertility, and most recently, a 23-hour labor that lead us to parenthood.
This man.
This man works 12-14 hours a day, six days a week. This man comes home with a tired smile on his face, thrilled to see us. He will cook dinner while I chase around a crawling baby, do chores, take care of the dogs, and still have enough energy to be there every night for bath time and bedtime routines.
He has stood by me on the days I struggle to 'mom.' The days I feel like a failure. The days where my postpartum anxiety and OCD get the best of me. No matter how tired he is, he's there for us if we need him.
He has supported us and kept us grounded through this pandemic, while still going to work and living in a state that was among the hardest hit (NJ). And he does all this with the best sense of humor and happiness I have ever witnessed.
I admire him for his strength. I admire him for his work ethic. I admire him for finding the humor in tough situations. But most of all, I admire the strong bond he has built with our daughter. She is a daddy's girl through and through, and man, does my heart melt every time I see her smile at him."
– Sarah Cox
Want to share a story about fatherhood? Email [email protected]
Check out the previous editions of Father Figures here.