Father Figures: Just Keep Swimming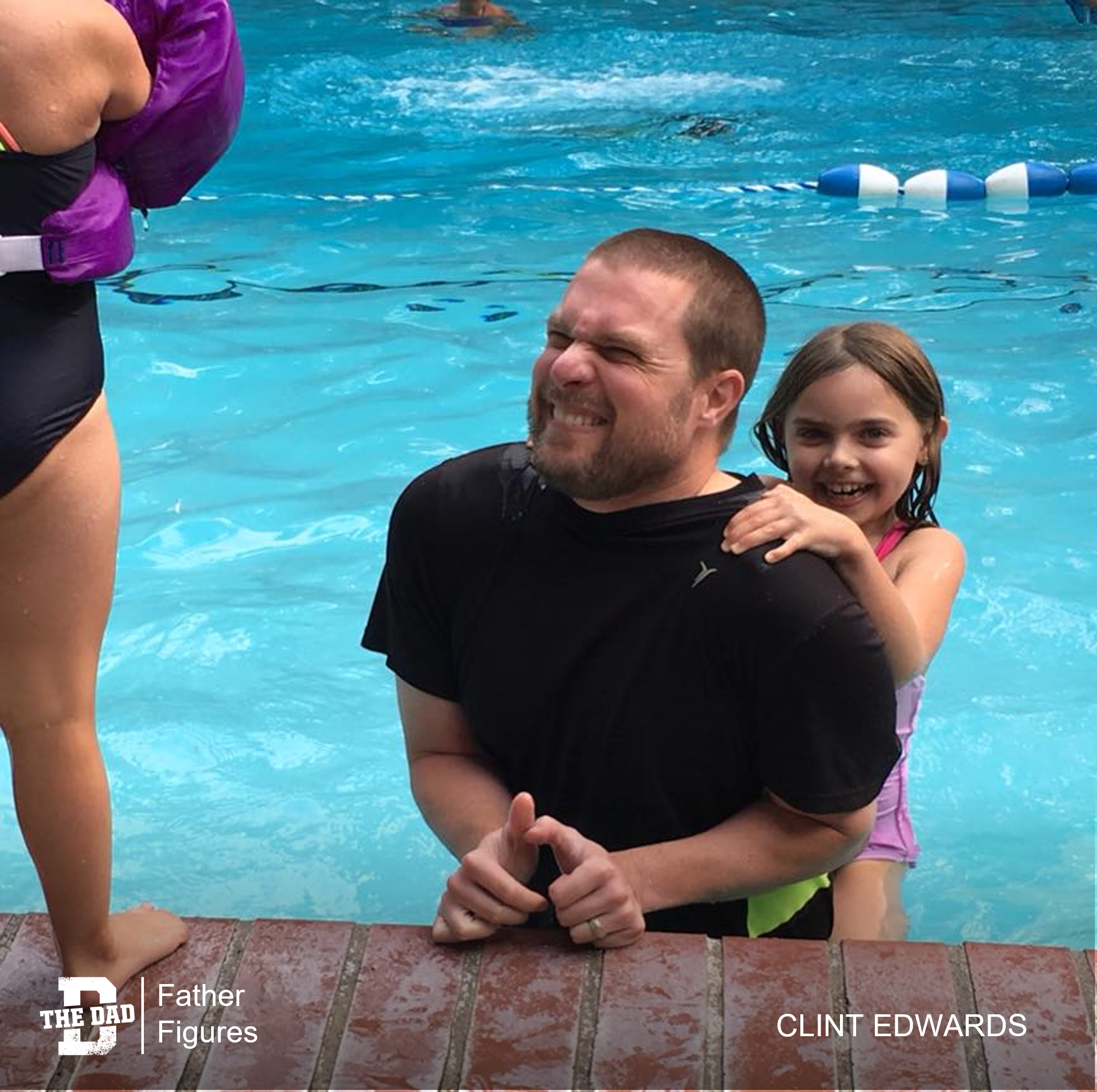 "Once the water was above my waist, I looked at my wife, who was sitting comfortably on a beach chair, a book in her lap, and mouthed 'It's so cold.'
We were in the Oregon mountains, renting a house, that was part of a HOA that had a pool, and my wife, who conveniently 'forgot her swimming suit' (well played, I must say) told our children (4, 9, and 11) that we could go swimming. According to the van, it was 57 degrees. The owners said the pool was heated, but unless she's from Siberia, she lied. Each step deeper, each splash, each ripple felt like Alaska.
The guy checking people into the clubhouse was in a hoodie and long pants. There were three people in the pool when we arrived. Two skinny freckle faced white kids who's teeth were chattering. And some grey haired lady who was swimming laps as comfortably as a polar bear.
I didn't want to go swimming, but when you are on vacation and you are the father of young children, it doesn't really matter what you want. The pool could be 55% urine. It could have a glacier. It could have the man-eating fish dinosaur from Jurassic World waiting for a hot meal. You are going swimming, because going swimming is what dads do on vacation.
It's the only way to stop them from asking.
They laughed and told me it wasn't that cold. I rolled my eyes. And once it was all said and done, and I'd dragged the 4yo out under my arm like a kicking and screaming surfboard, I knew by the time I got them all bathed, and it was my turn for a shower, we'd be out of hot water.
I don't know how long we spent in that pool. 20 minutes? 30 minutes? An eternity? But what I do know is that night, when I asked my 4yo if she'd had fun on our vacation, all she talked about was our trip to the pool. And although I hated every minute, as I looked at that little girls smiling face, I felt like maybe, just maybe, it was worth it."
– Clint Edwards, author of "I'm Sorry… Love, Your Husband"
Want to share a story about fatherhood? Email [email protected]