Father Figures: Let's Do This!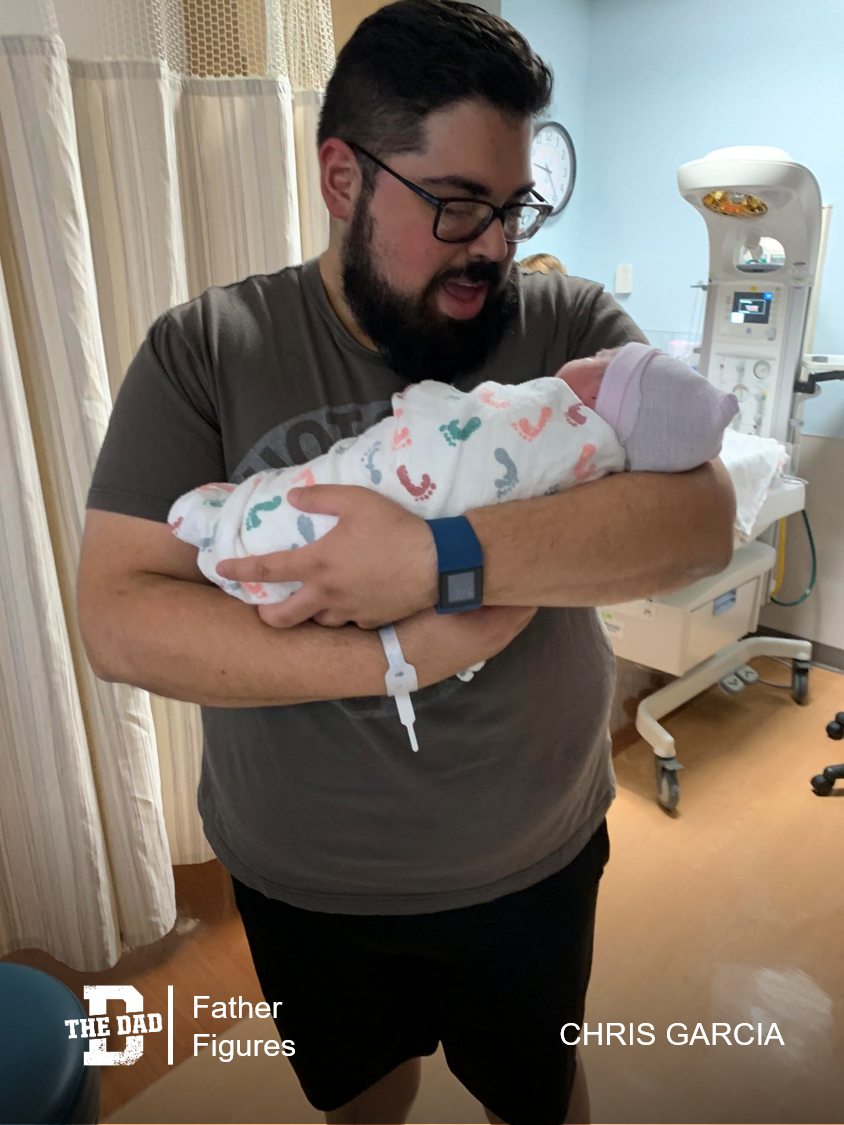 'Are you going to be in the delivery room?' is something I would get asked by friends and family members after hearing the news that we were going to be having our first child. I would always jokingly answer with, 'I think I'm busy that day!'
The reality is: I was nervous. Nervous to be a new dad. Nervous of all the things that could possibly go wrong in that room and scared that I wouldn't be able to really provide any real assistance.
My wife was scheduled to be induced on a Friday morning. We of course over packed and took a selfie outside the hospital like it was move-in day at a college dorm.
We entered the room.
The induction and labor process, thankfully, were pretty textbook. My wife labored for about 35 hours and pushed for an hour. That hour of pushing was the moment it all hit me. My wife is the strongest person I've ever met but this moment it was my turn to be the rock.
My dad always told me when the time comes your 'dad instincts' will kick in. I usually laughed it off but he was right. I did everything I could to be my wife's cheerleader and support as she birthed our daughter and when the doctor asked, 'Do you wanna look?' when our daughter was about two pushes away it took almost all my will power to not say, 'f*ck yeah let's do this!'
The room seemed to morph and transform throughout those 36 hours. It started out almost like a tense hotel room and then we were quickly reminded it's a hub of medical innovation and finally it's the room where I became a father. The most important job I've ever had.
'Are you going to be in the delivery room?' I wouldn't have been anywhere else.
– Chris Garcia
Want to share a story about fatherhood? Email [email protected]
Check out the previous editions of Father Figures here.