Father Figures: Looked After Him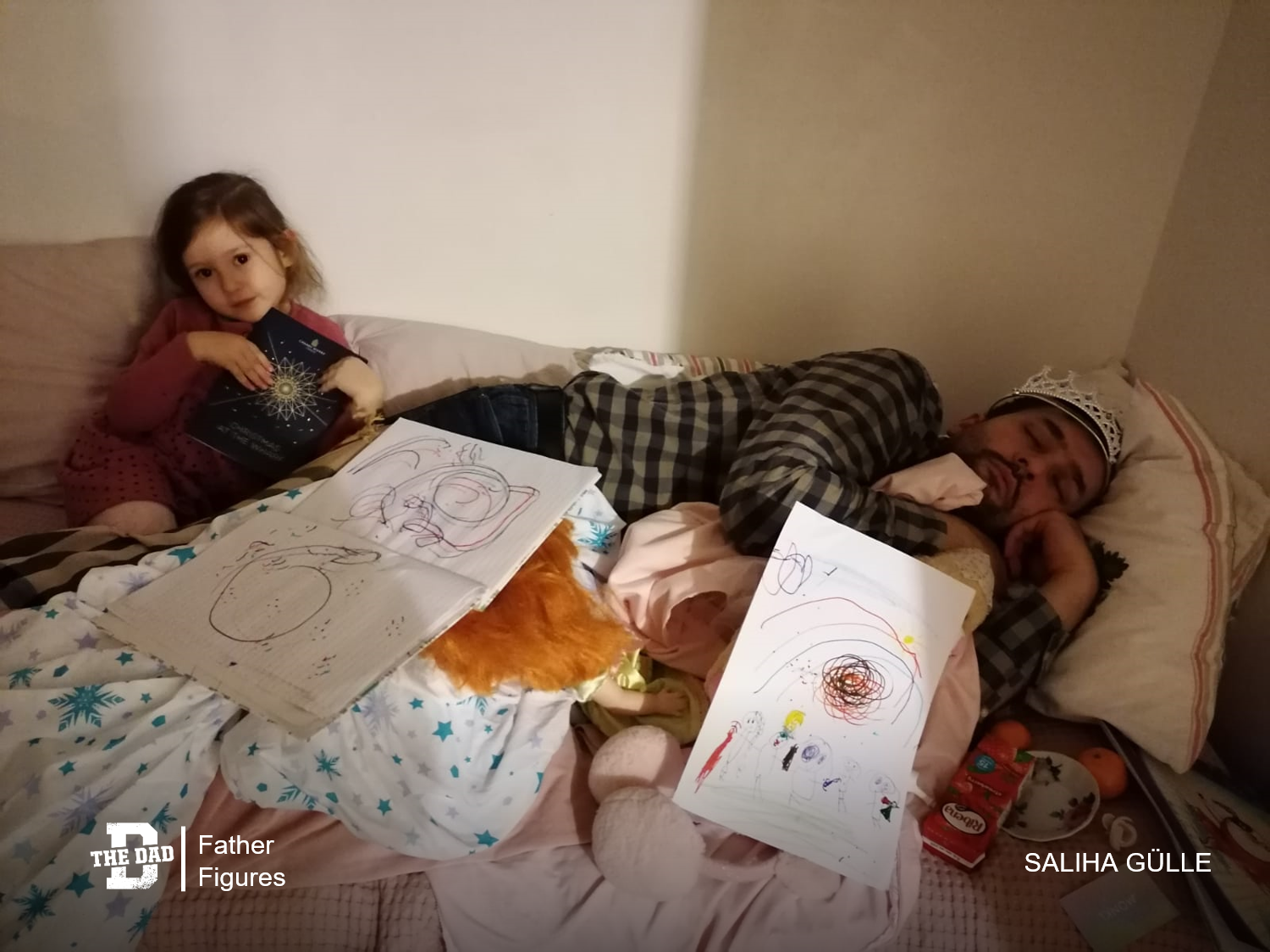 "My daughter was sick about a week with high fever every night.
She recovered, but then my husband got sick and spent a few days at home resting.
This is how my daughter looked after him every time he said he had a fever and needed to sleep: books, her drawings, fruits, toys, and, of course, a crown of hers to cheer him up (preferably Anna's from Frozen)."
– Saliha Gulle
Want to share a story about fatherhood? Email [email protected]
Check out the previous editions of Father Figures here.