Father Figures: Love So Pure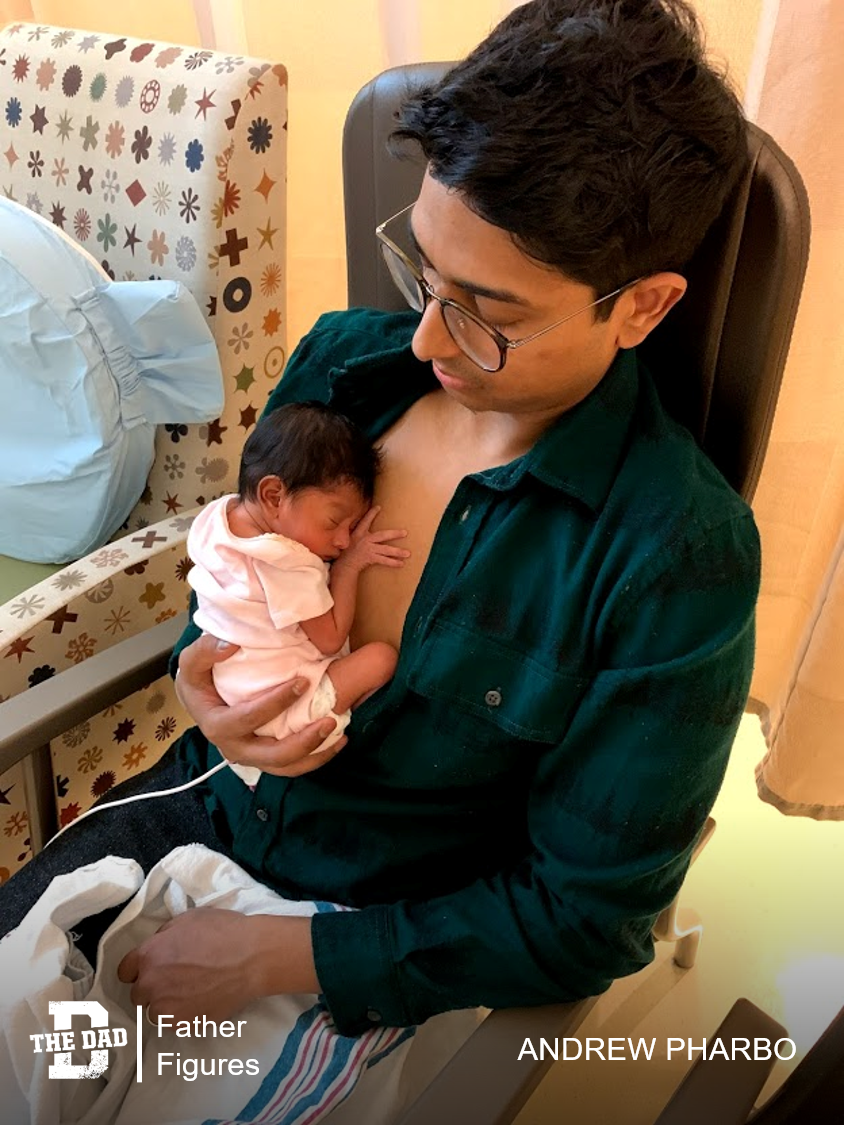 "My name is Andrew and this is me with my daughter Eva (Evangeline).
At around 34 weeks of pregnancy my wife, Sarah, and I went for what we thought was going to be our last ultrasound, when found out that our baby girl was no longer growing. The umbilical cord flow was good but blood was only being shunted to the vital organs (a fetal compensatory mechanism). Both my wife and I are Registered Nurses, so we immediately began to over-analyse the situation and imagine the worst.
After three weeks of close monitoring, my daughter was born in March 2019, just over 4 pounds, which is considered Small for Gestational Age (SGA). Eva was the tiniest little thing and even though she wasn't technically preterm, she could only fit in preemie clothing. Here I am with Eva in the NICU doing some skin-to-skin and sharing some body heat.
She needed to be kept in an isolette incubator for 5 days because she did not have the fatty tissue to regulate her temperature. Those 5 days were honestly the happiest and scariest of my life. I've never experienced a love so pure. Today I rush home everyday so I can be with her. Thanks to my wife's bodacious breast milk and three-hour round-the-clock feeding, I am happy to report that Eva is a whopping 17 pounds at 9 months. I am thankful for your IG page and your on-going support as I venture further into fatherhood and I am sure a lot of dads out there feel the same. "
– Andrew Pharbo
Want to share a story about fatherhood? Email [email protected]
Check out the previous editions of Father Figures here.