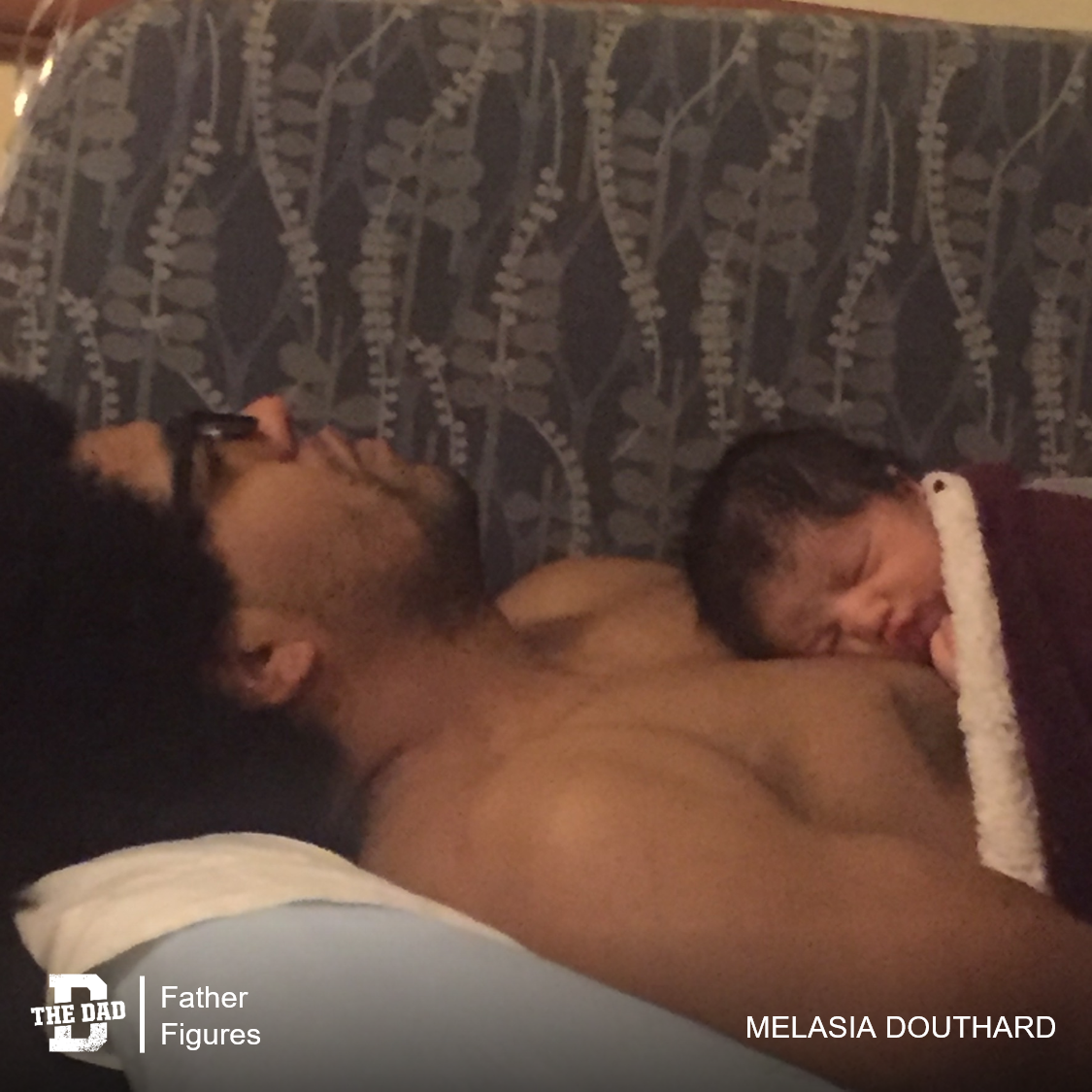 "This is a picture of my husband Dre and our son Junie in the hospital.
I was in the hospital for a total of 6 days from beginning of induction, to getting a c-section, to being released, and my husband was there every step of the way. He doesn't talk about it much, but I almost died bringing our son into the world.
I can honestly say that I don't remember this photo, or much of my time in the hospital, but I do remember feeling at peace knowing that my husband was there with our son. He was actually let go from his job for staying with me those 6 days in the hospital, but he knew that we needed him. Dre was set to go to basic training to be active duty two months after our son was born, and he wanted to make sure he was with us every second of every day before he had to leave.
He gave me time to heal, and he formed a connection in those two months that was so strong that when our son saw him again 6 months later it was like no time had passed. Here we are almost 2 years later, expecting our second son in October, and my husband has continued to be a great father and role model.
People see him in his OCP's and think that he's a hero for serving his country, and although that may be true, to me he is a hero for how he loves his family."
– Melasia Douthard
Want to share a story about fatherhood? Email [email protected]
Check out the previous editions of Father Figures here.