Father Figures: My Motivation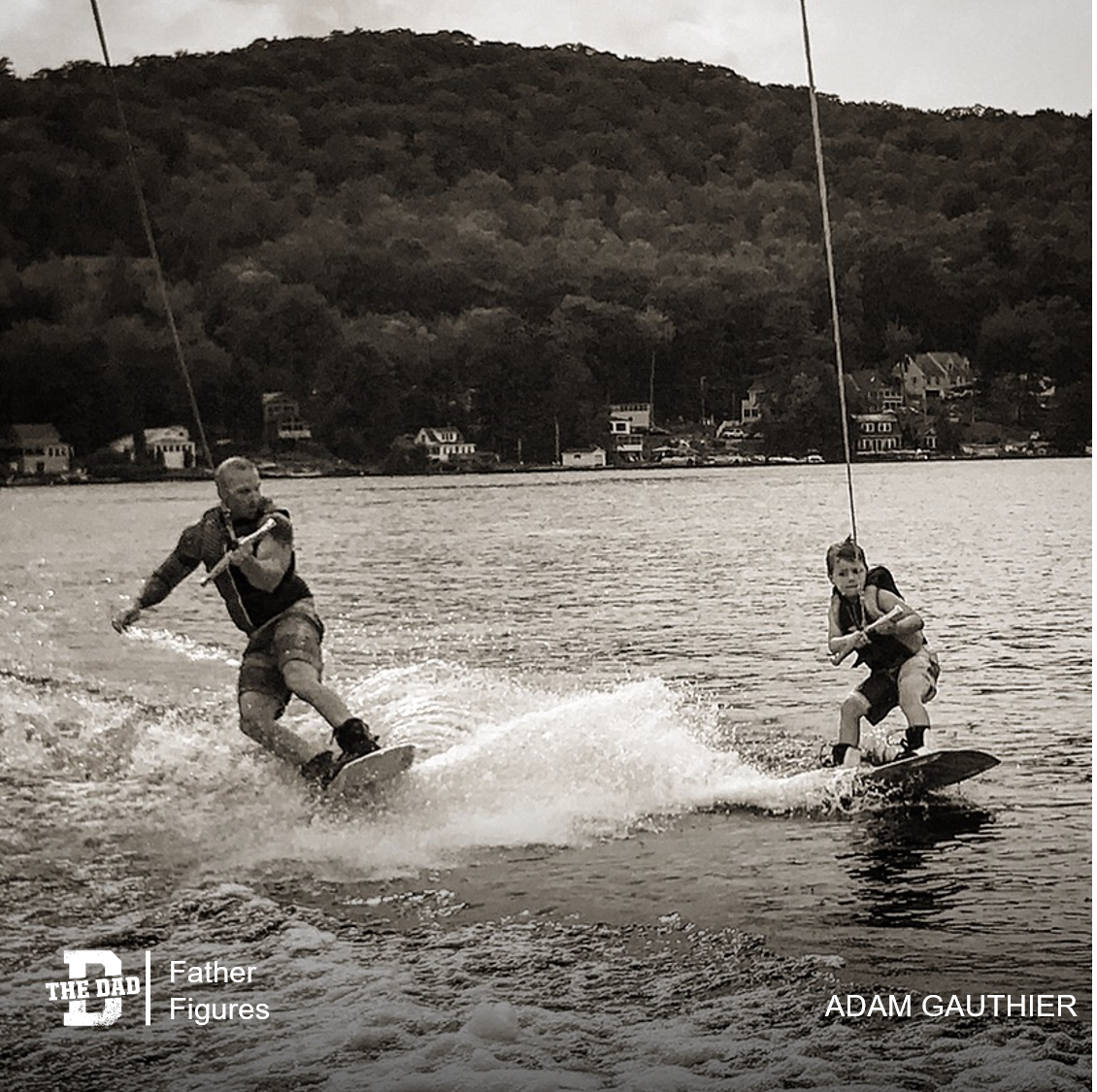 "I had a lot of preconceived notions about what type of type of dad I thought I'd be if I were ever to have a son, all those notions went right out the window the second you opened your eyes at me for the first time.
Everything I thought I knew and would be a professional at as a dad gave way to the emotion and pure joy I felt just watching you do even the smallest of things in life .
I used to say one day my son is going to be a football player like I was and score a bunch of touchdowns, he's going to be tough and relentless and make me so proud. Looking back now as the father I am today, I finally get the silliness of that old cliche. The reality is my son makes me proud by finishing his juice box, sharing with his friends, being polite to a waitress or simply tying his shoes correctly.
I understand now that regardless of what this little man chooses to do in life, whether it's playing a flute or winning the world's strongest man competition someday, I'm going to be right there in the front row overflowing with pride and happiness for my boy.
As a father I get it now, more focus on raising young men of value and love is needed more than ever in today's world and my son is 100% joining those ranks. Accolades and trophies come and go, but kindness, compassion, and a good heart will stay with him forever. Embrace this world with an open heart and a thirst for adventure my son, never stop dreaming, and thank you for making me feel like the luckiest man alive each and every day.
Watching you grow and learn and enjoy life the way you do has been nothing short of amazing and I've already learned more by raising you in 8 short years then I did my entire previous 30. You are my motivation and reason for everything in life and without you I wouldn't be even half the man I am today."
– Adam Gauthier
Want to share a story about fatherhood? Email [email protected]
Check out the previous editions of Father Figures here.