Father Figures: Never Quit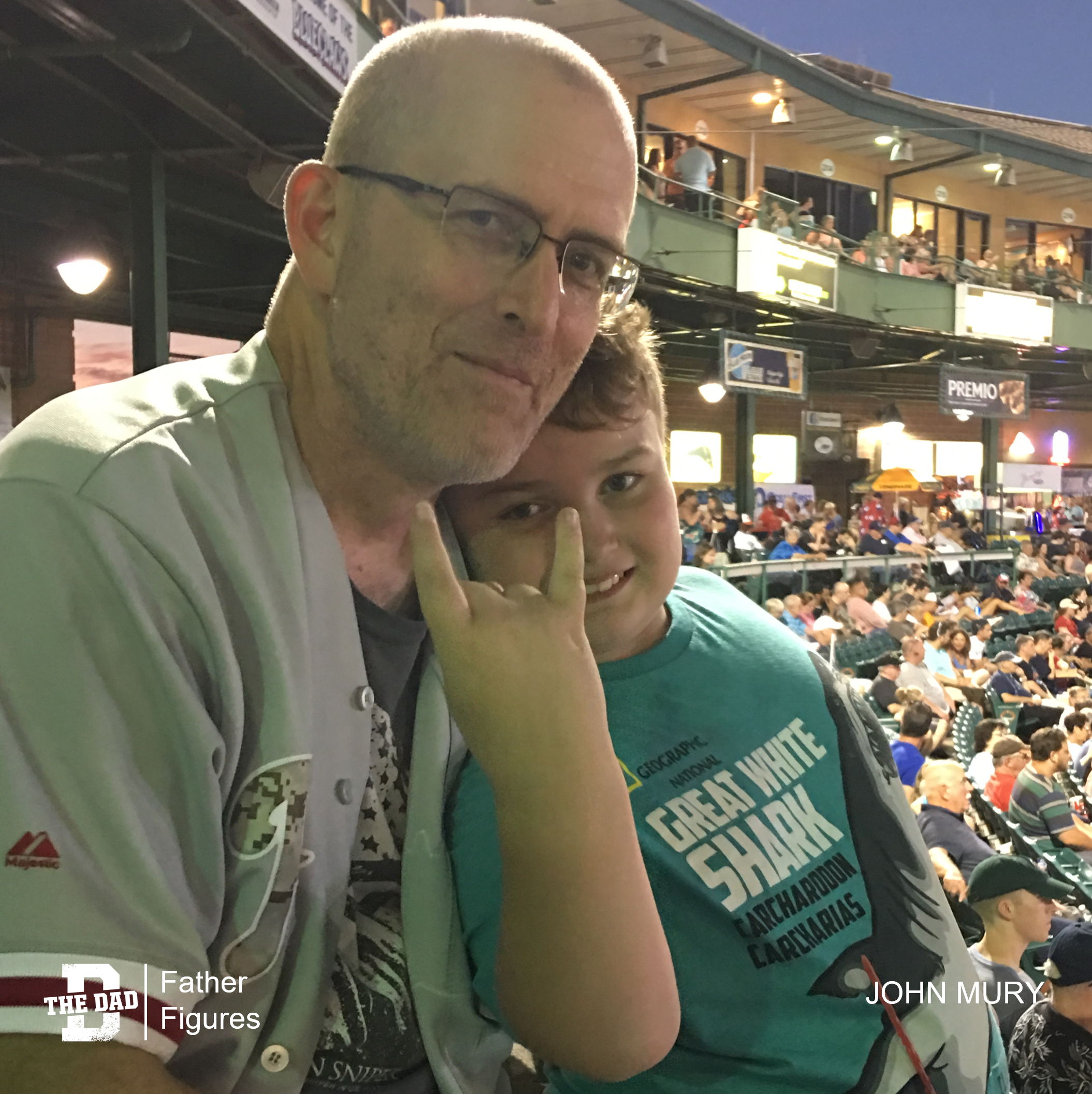 "I started out my life as an adult by joining the Marines. After my time in, I got married and had 2 sons who are now adults.
Got divorced when they were 8 and 10; it was the toughest thing I ever been through at the time. I remarried in 2005 and In 2009 Chase was born. He was just as beautiful and happy as my two older sons. At three, we had him diagnosed with autism, and a new scary world opened up for us.
It sunk in. Faster for me then my wife. Depression sank in for both of us too, and I did what I could to be the strong one. I dug in for the family. That's what Marines do. But man, was it tough.
Chase is 9 now, and he's amazing. He lives in a world that has opened my world. We play in a way that is out of the coolest fantasy books ever written. From alien invasions to how Dora the explorer and Mickey Mouse control the world through the Illuminati!
Yes, we still have our challenges. We always will. But for you dads out there, just take it one day at a time. Don't over-plan a special needs child. Don't over-plan any kids. Live for today. Tomorrow comes too soon – as I know with a 26-year-old, a 24-year-old, and a 9-year-old .
And those tough days? It's get to lunch, get to dinner; break your day up with small goals. It helps.
But most importantly: Never quit ????????"
– John Mury
Want to share a story about fatherhood? Email [email protected]