Father Figures: New Tricks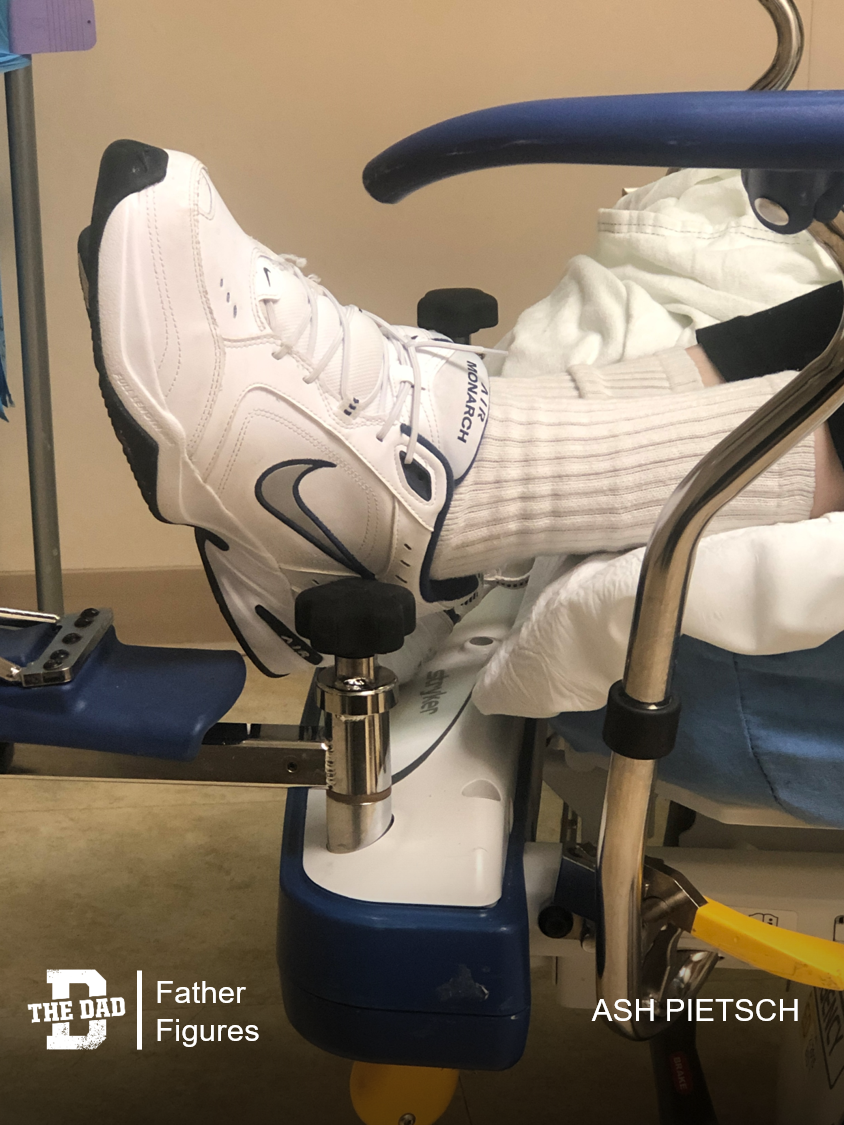 "My dad raised 5 kids.
He worked long days in construction. He took us fishing, got us all the go carts, paddle boats, and mopeds we could handle. We camped, hunted, and built things. He always provided for us, our friends, and anyone who looked like they needed a dad figure.
The last few years, he's had a lot of medical issues arise, and I feel very fortunate to be able to be there for him and assist in his care. Recently, he suffered a stroke and is working hard at mobility.
My brother brought him his first pair of Nike Monarchs and decked them out with the elastic laces while he was hospitalized. He couldn't love these dang shoes more. Today, we spent 5 hrs in the ER and the whole time he discussed with me how comfortable they are and why he should have been buying these for years. He's says he has had Skechers, Crocs, Vans, and every work boot around, but these shoes are where it's at.
Don't believe what they say: You CAN teach and old dad new tricks."
– Ash Pietsch
Want to share a story about fatherhood? Email [email protected]
Check out the previous editions of Father Figures here.