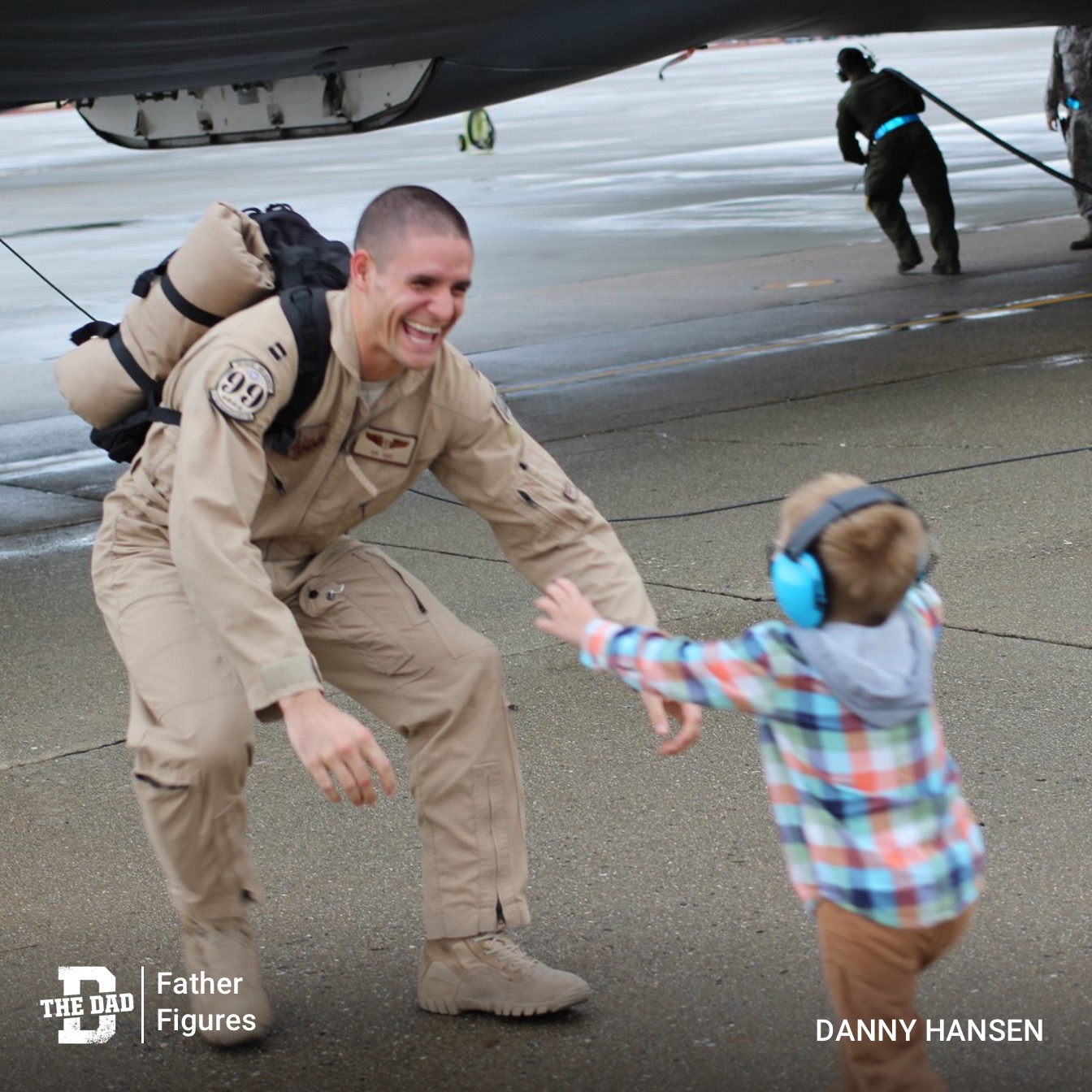 Credit: Danny Hansen
"This last year I was on the road more than I was at home. Luckily my deployments have not been longer than three months at a time and I have usually had regular internet access. Having the ability to video chat helps, but three months is long enough that I miss major holidays. Brand new babies are now sitting up on their own, and kids who toddled around in diapers now sprint to the bathroom on their own. No amount of video chat can make up for that.
Deployments are hard for mom because she doesn't get any nights off and is suddenly and constantly outnumbered.
The hardest thing to watch from the other side of the world though, is a two-year-old's struggle to understand the emotions of missing a loved one. Sometimes it manifests as a solemn statement of 'I'm sad' or an angry 'I don't want to talk to Dad!' Other times it's things that make Grandma lose it in public places, like naming a new teddy bear 'Daddy.'
Two days of traveling and a 12-hour time zone change doesn't decrease the excitement of being home or diminish the feeling of a big squeezey hug and 'Daddy, I missed you' whispered in my ear. I will not try to explain that feeling but it is the moment I look forward to every time I leave.
I love my job, I love my country, and I love my family. I do my job and I serve my country because of my family."
Danny Hansen