Father Figures: Nobody Did It Better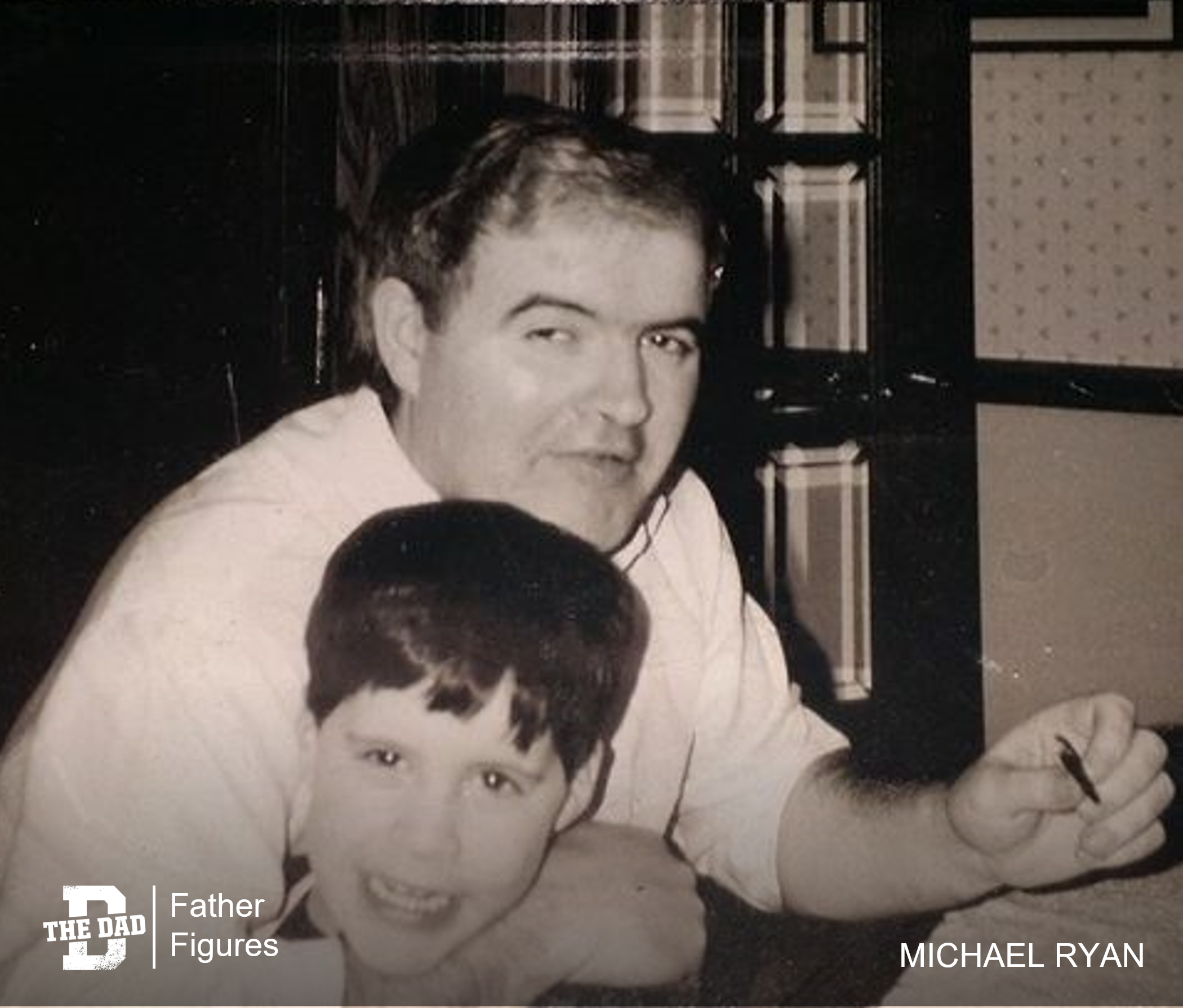 "That's my dad & I back in 1991. My dad's name was Martin Ryan and he was a family man first, business owner second, hunter/skeet shooter third. I'm sure lots of people reading this all say the same thing about their dad, but my dad was the greatest man to ever walk this planet.
We did so many things together as father & son. Fishing, hunting, camping, bike rides, hikes, trips to Europe, the list goes on & on. What I admired about my father the most? He was a self-made man.
Born to Irish Catholic farmers from northern Ontario, my father knew about hard work at a young age. At 15, he left home & joined a seminary because he wanted to be a priest (in actual fact, he told me he just wanted out of his house since my grandmother had serious mental issues LOL) but left after a year because he knew deep down he wanted to be a family man.
He quit high school at 16 to work at a Ford plant & didn't finally graduate high school till he was 20. Married at 21 years old & no university education. In my mom & dad's first house, he made all the furniture because they couldn't afford it. Soon enough, he bought into two business that were in the red & brought them back to the black. Being his son or not, that blows my mind! The reason he was able to do it? He was always determined, no matter what task he was faced with. I remember when we got our first family computer, he sat at that desk for a week trying to learn it all, on his own (before Google!).
But even with all that going on in his life, he still made an insane amount of time for us. Even if he had to work on a Sunday, he'd bring me to the office for a couple hours and then we'd go shoot some pool after. Always made time. Always.
He was also a man that always said "I love you." Even as a teenager, he'd still kiss me on the cheek before I went anywhere: "Real men show love."
Other than skeet shooting on Saturdays for a couple hours, my dad didn't really have a group of buddies he hung out with. He worked, came home, spent time with us & our mom, repeat.
When I was about 10-12, I turned to my dad one day & said "Dad, how come you don't have any friends to hang out with?" His response? "Michael, one day you'll reach a point in your life where you'll have a wife, kids, and all you'll want to do is spend time with them. I love spending time with you & I love being with you. You're my friend."
In 2011, my dad was diagnosed with brain cancer. A Glioblastoma tumor which is very aggressive and only 10% diagnosed make it past the two-year mark. But my dad always found the brighter side. He'd tell all the nurses, doctors, "Hey, it's a no brainer!" To have humour when faced with those circumstances, it really showed me how strong of a person he was.
After a 10-month battle, my father succumbed to his tumor and passed. But I will never forget his last words to me, a couple days before: "I love you," and he must have said it about 50 times as fast as he could because he knew his speech was going he wanted to make god damn sure I knew that he loved me before he went.
Now I'm a father with a one-year-old son. I get it now. All I want to do is spend time with my son & my wife. I want to do all those things together that my dad & I did when I was a kid. I want my son to know I love him more than anything in this world. And you bet I'll give you a kiss on the cheek in front of your friends!
Not long ago my son had a really bad cough and as I'm trying to put him to bed through the tears I just kept saying "I love you" about 50 times over. Never has something come full circle in my life as it had in that moment.
If I become half the father he was, I'll be happy because nobody did it better than him.
I miss you & I love you, Party Marty."
– Michael Ryan
Want to share a story about fatherhood? Email [email protected]