Father Figures: Not Today, Satan!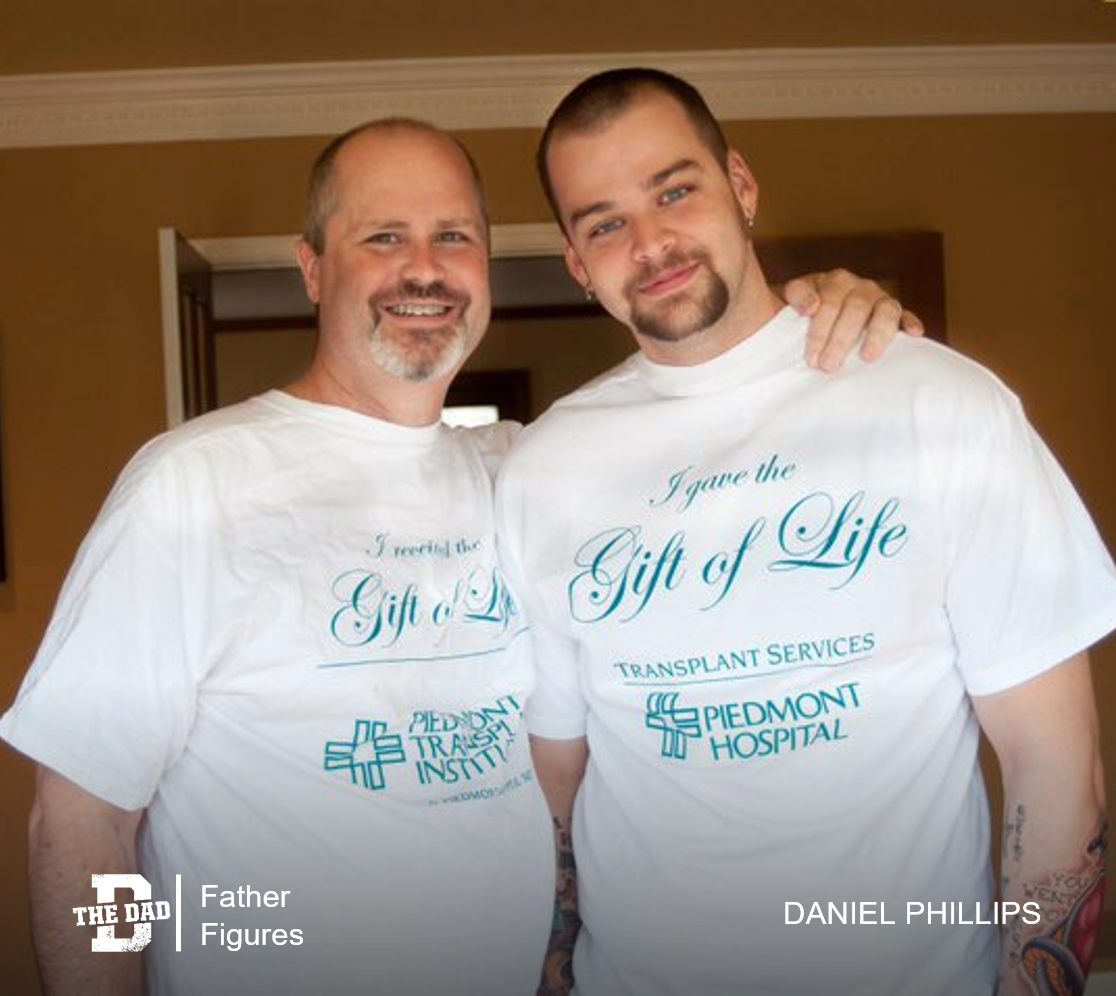 In 1982, at the age of 23, my father was diagnosed with a rare form of kidney disease called focal glomerulosclerosis.
At the time, people that were diagnosed with this disease didn't not make it very long before a transplant or dialysis would be needed, and it very often resulted in the person passing. He was told he would most likely never be able to have children and there was a high chance of his quality of life being not so great.
Well my father, being the man he is, said "Not today, Satan!" and did everything in his power to fight back and prevent the disease from progressing. This worked great for longer than any doctor said it should. He went on for 25 years in this manner.
In that time he fathered my older brother (1984) and myself (1988). All while balancing a career and raising a family. Then in 2007 my father was dealt another hard blow when he was diagnosed with prostate cancer at the age of only 48.
Thankfully the cancer had not spread and with the removal of his prostate he was able to overcome the disease and has since remained cancer free. The cancer did however take a toll on his body and his kidney function had dropped. He still was able to fight it back another 4 years.
I joined the Navy in 2006 and served for 6 years until 2012. I unfortunately was out at sea when the cancer was present and during his battle with it. When I got home and learned his kidney prognosis was looking grim, I got my self tested as a donor in 2010.
In February of 2011 my father's kidneys finally had had enough. Almost 30 years of fighting a disease that was supposed to take him out in only a few. When my father was admitted to the hospital for kidney failure, I was on deployment and in the Indian Ocean. They sent an AMCROSS message to my ship and I was flown off the ship, through three different countries, and half way around the world, to the hospital where my father was. 48 hours after I received the message I was prepping for surgery. My father and I went in to the operating room on 2-11-11. My left kidney was removed and transplanted into his body.
After a short stay in the hospital, my father and I were allowed to go home to continue our recovery.
I am very proud and happy to say that as of today my father is still alive and well. We are approaching our 9-year transplant anniversary.
In my eyes, my father is a true symbol of what a man should be. Overcome with health problems that were out of his control, all while working to provide for us, raise my brother and me, and be a great husband to my mother.
For a long time, even through our transplant, I took for granted what a father/son relationship is really all about. Being a father to two sons myself now, it strikes me every time I see or talk to my dad. Through all the crud he held his head high and made time for us and made us laugh.
I just hope that I can be as good of a father to my sons as my father continues to be for me."
– Daniel Phillips
Want to share a story about fatherhood? Email [email protected]
Check out the previous editions of Father Figures here.