Father Figures: Picked a Wiener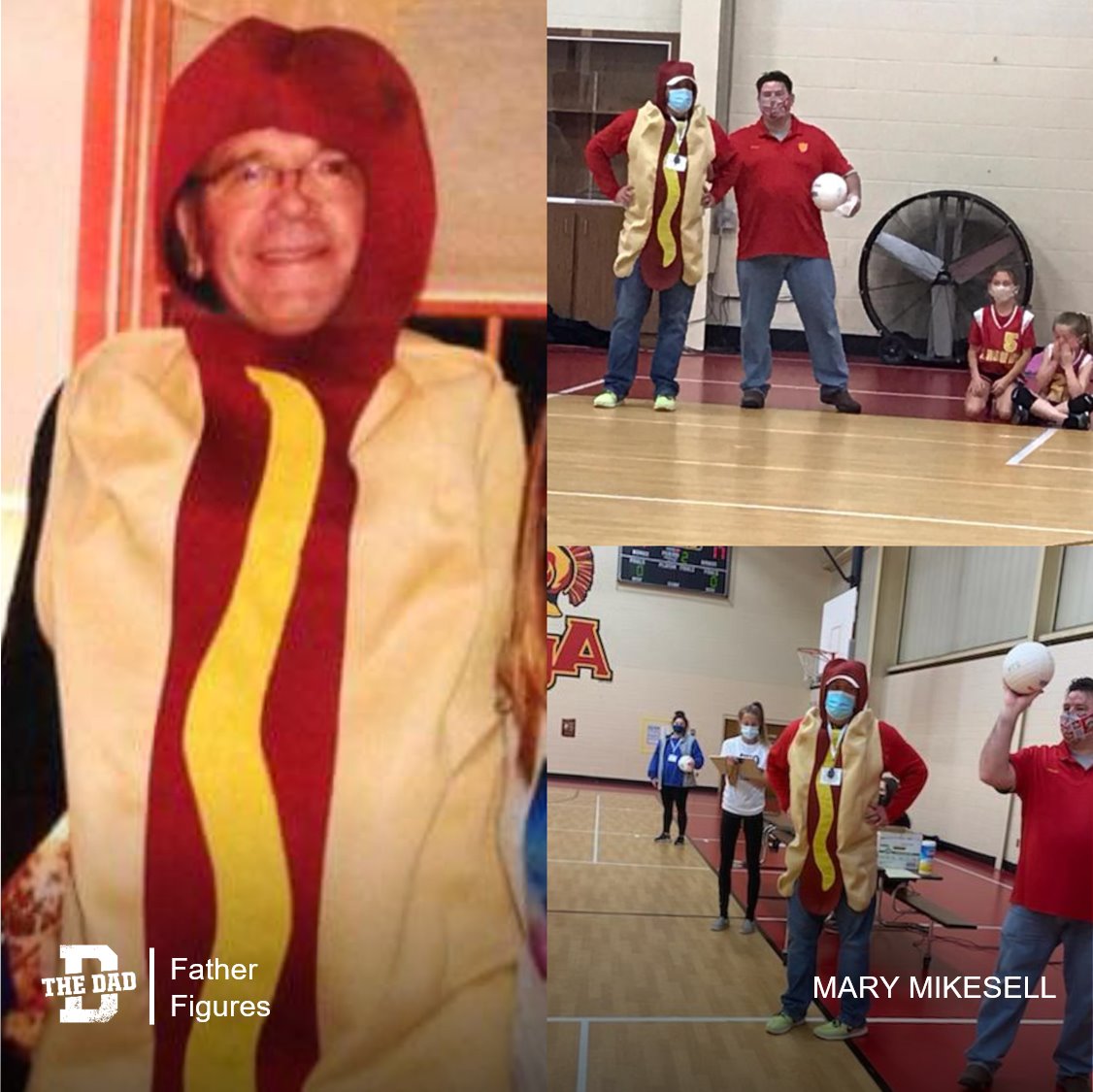 "The left photo is of my father-in-law Chuck. His Halloween tradition was to dress as a hot dog.
He was a total goofball and I was extremely lucky to have him as a second dad. He loved his family more than anything and would have done anything for them. Unfortunately, he passed away several years ago after a long battle with MSA. We all miss him very much.
Fast forward to Halloween 2020, my husband John is continuing the tradition.
He coached our youngest daughter in volleyball today dressed as a hot dog of course. His dad is looking down with pride at the dad he has become. I am blessed to have a total goofball husband who too would do anything for his family.
I sure picked a weiner, I mean winner!"
– Mary Mikesell
Want to share a story about fatherhood? Email [email protected]