Father Figures: Pride and Joy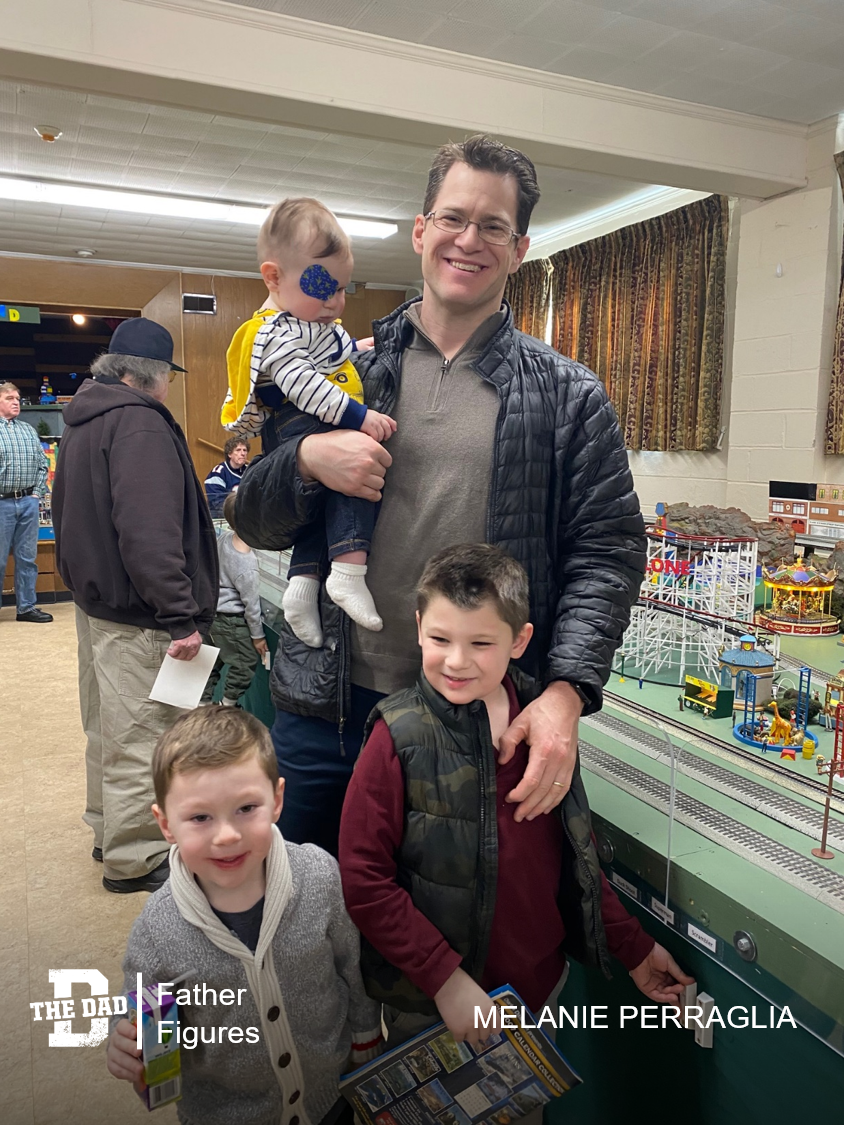 "This is a picture of my husband, Nick. We have been blessed with three little boys, and they are his pride and joy.
Each one is very different, but he makes time for each one of their interests. Our oldest loves trains, so Nick scours the internet looking for train shows every weekend to take him to. They sit together and watch the trains go by for hours. Nick works 60+ hours a week, but is never too tired for our boys.
On Saturday mornings, he takes the two big boys to karate and stands behind the parents' viewing window and watches them in two separate classes. On Sunday he suits them up for skate practice, and offers encouragement from behind the glass. He coaches baseball in the summer and soccer in the fall.
For 30 minutes every night, he kicks their butt in Super Mario. He is an expert at bath time and story time and takes them with him wherever he goes.
He is a dad who shows up, every day, in a million big and small ways. They worship the ground he walks on. I do too."
– Melanie Perraglia
Want to share a story about fatherhood? Email [email protected]
Check out the previous editions of Father Figures here.