Father Figures: Misunderstood PTSD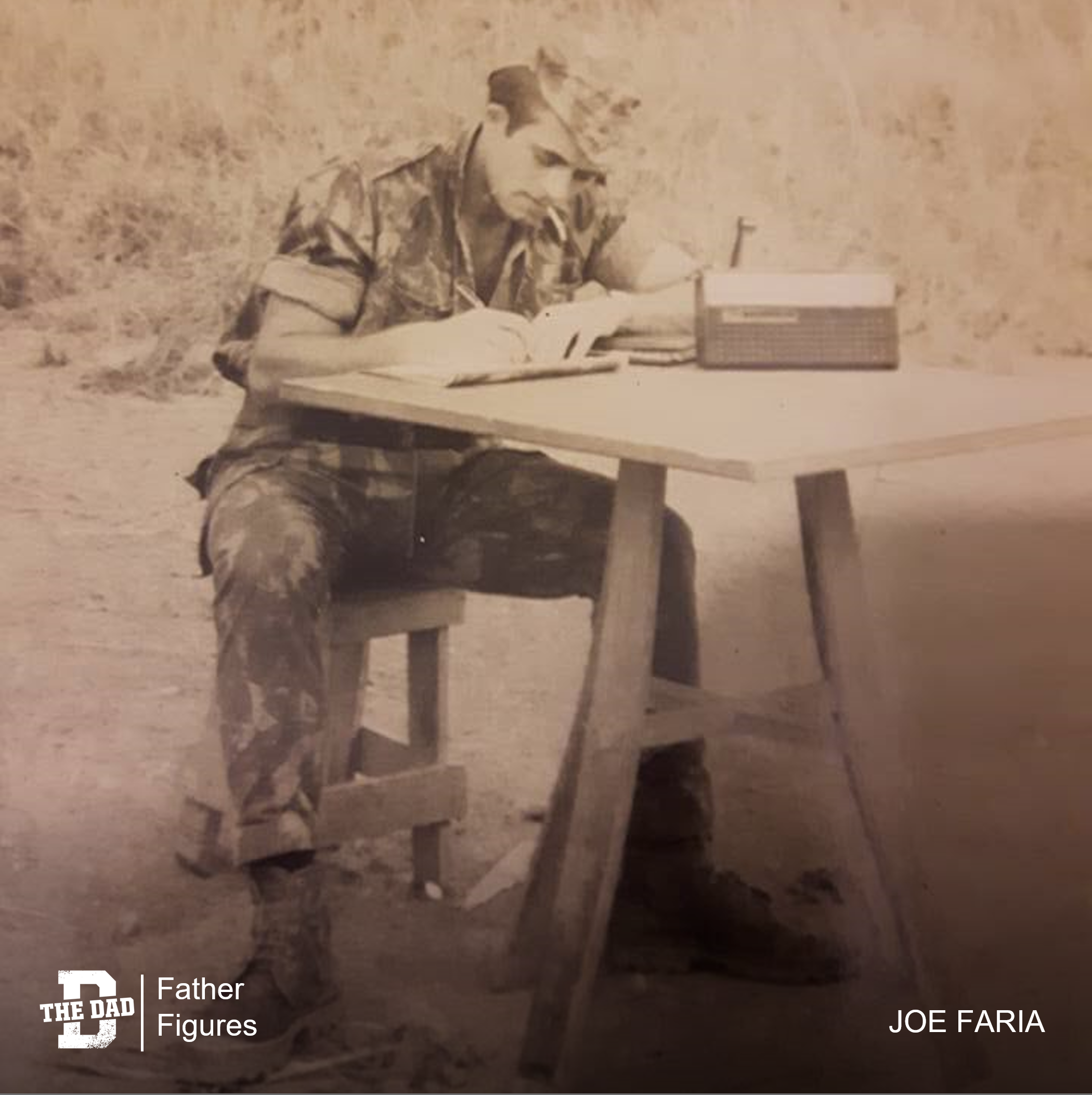 "Growing up, my dad wasn't perfect. What dad is though, right? Whatever his issues were, we all knew that he loved us. There were some pretty intense days in our household. I wish that back then I knew what I know now. I would've understood my dad better.
My dad was born in the mid-40s on an island in the middle of the Atlantic Ocean known as São Miguel, Azores. At the age of 16, he was drafted into the army. At 21, he was deployed to Angola for the Angola War of Independence. Trained as a shooter, he took many lives. As time went by, he became numb to the world that surrounded him. The brutality and violence would be too much for anybody. In 1967, my father was discharged as he had put in his required time.
During my dad's time in the army, he became pen pals with a woman who lived in a village not too far from where he grew up. They shared countless stories and love poems. My dad would tell her that he would marry her when he returned. He looked forward to receiving the her letters as it was the one thing that was normal in his life. When my dad returned to São Miguel, he married that pen pal. I know this pen pal as Mom.
All of my mom's siblings moved to North America. Two of them moved to the States, and the other two moved to Canada. My mom was feeling quite lonely in the tiny village on this remote island in the middle of nowhere. My dad was moving around from village to village doing odd jobs to make money to support his growing family. My mom eventually had enough and persuaded my dad to move to Canada so she could be with family. My dad, while reluctant, moved to make my mom happy.
My mom, dad, sister, and two brothers landed in Canada with only $100. They had no house, no job, and couldn't speak English. My aunt had my family live with her until they could get their own place. My aunt and uncle had eight kids and owned a three bedroom house, so things got really crowded.
My dad ended up getting a job in construction and my mom worked as a cleaner. They bought their first house, and I was born shortly after. Growing up, I remember having roosters, chickens, Cornish hens, rabbits, goats, and a massive garden in the backyard.
Once I started going to school and making friends, I would bring them over to my house to hang out. Every time I brought a friend over, they were shocked and would tell me repeatedly that a farm in your back yard in downtown Winnipeg was not normal or legal. I was confused as I thought everyone had a farm; it was normal to me! So, it's quite obvious that my dad truly did not leave Portugal. He lived in Canada as he would've back in Portugal. He missed home and wanted to go back.
My dad suffered from alcoholism. I remember him drunk more than I remember him sober. I remember being angry with him and at one point disliking him. I would cringe when I heard the front door open and him stumbling in, because I knew a few seconds later my mom would start screaming at him. I know now why he was the way he was, but I didn't get it at the time – no one did.
My dad had severe PTSD, which is why he drank. My mother, my siblings, and I had no idea. PTSD wasn't understood at the time. We know a lot more about PTSD today than we did then. There would be nights where I would wake up to my dad's screams. These night terrors didn't stop until the day he died. I feel extremely guilty for writing my dad off as a drunk. If I'd known about PTSD then, I would've gone through the proper channels to get him help.
Today, I know that my dad wasn't a 'drunk,' he was a man with a disease; a disease that prevented him from living his happiest life. I also know that he was a great dad. Any dad who would move his family with only $100 to a foreign country so that they could have a good life is a good dad.
He wanted the best life for his kids and wife, while putting his own happiness on hold."
– Joe Faria
Want to share a story about fatherhood? Email [email protected]