Father Figures: Rainbow Baby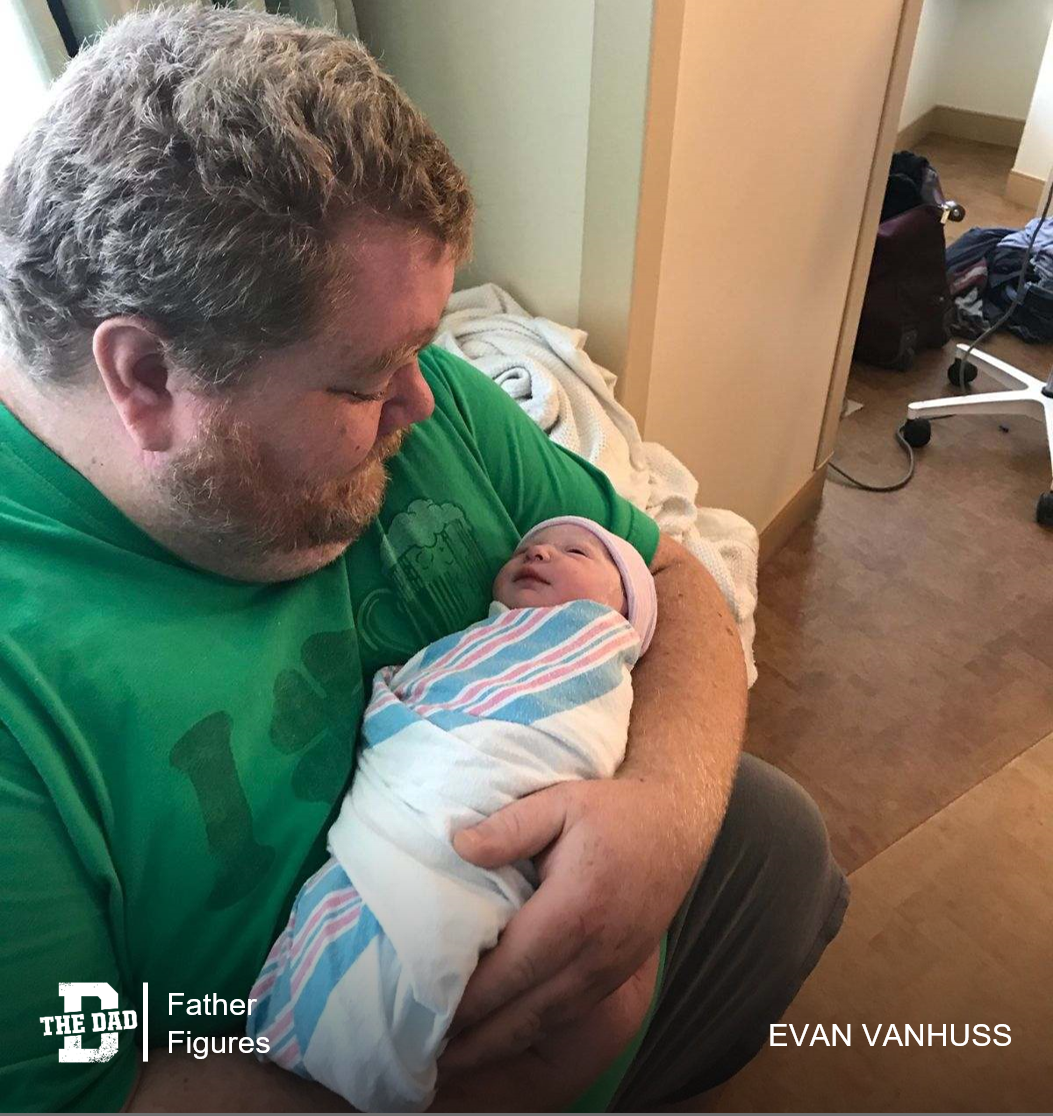 "I never thought i would be a great father. I grew up in a home with a father who had anger issues.
As the years went by, I got married to my first wife, and we decided to try to be parents. Time and time again it was pregnancy, doctor's visits, then, a few months later: miscarriage.
I gave up hope, and life being life, we separated. 7 years later, I met my wife Julie. 2 years after that, I got the text: two blue lines.
I was ready for a repeat. The months and visits kept happening, and I began to see my child grow. Her heart was strong, and she began moving. Then the visits began in the middle of the night. My wife's blood pressure kept climbing and the threat of losing yet another baby became real.
Then, three weeks early, I get the call: my wife is being induced. 33 hours later, I'm holding my little girl.
9:12 a.m. on July 18, 2018 Victoria Ruth VanHuss, my rainbow baby, stole my heart."
– Evan VanHuss
Want to share a story about fatherhood? Email [email protected]