Father Figures: Role Model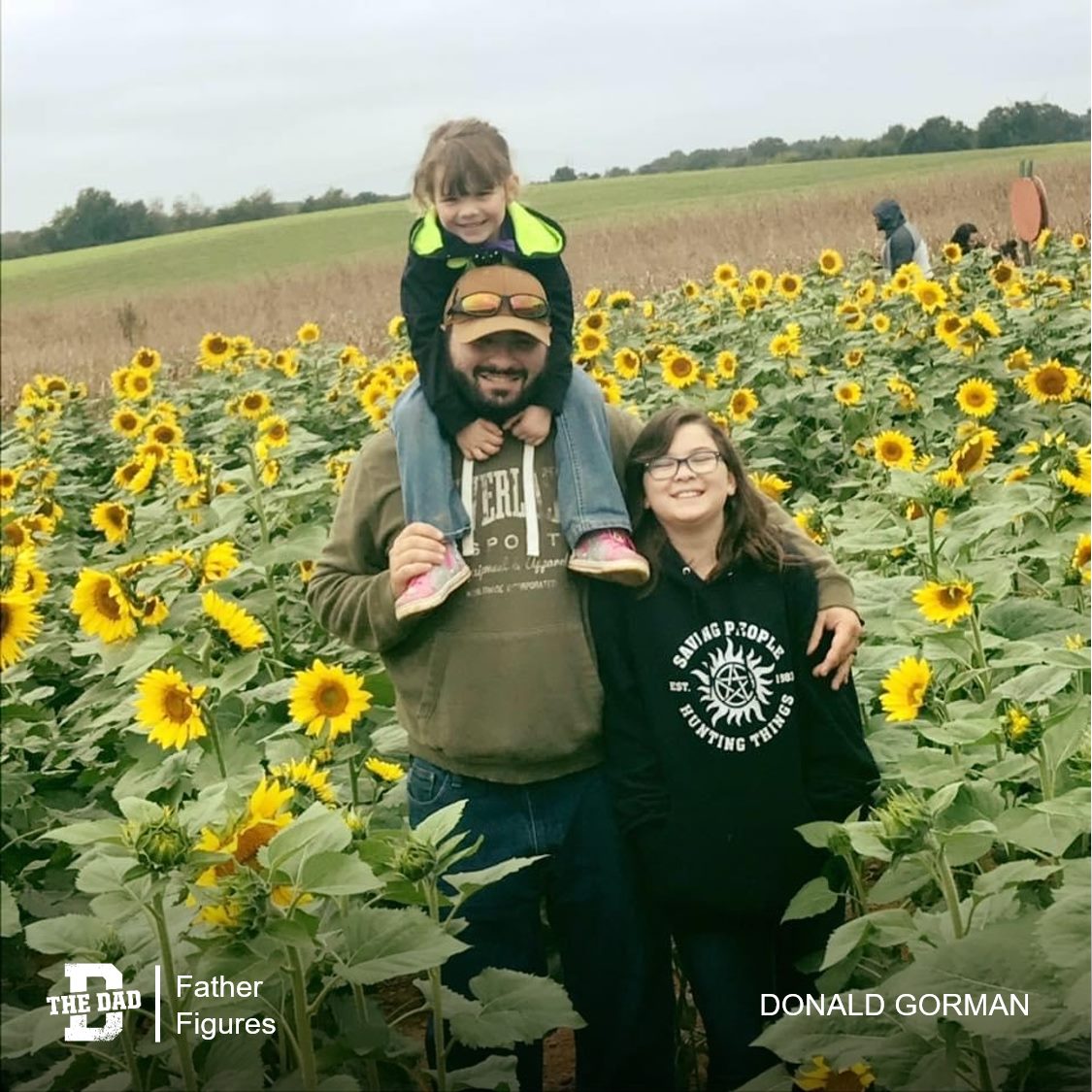 "I grew up without a positive male role model for the majority of my childhood and honestly never even thought about becoming one myself.
But the day after my senior prom, I became a dad. I worked a few factory jobs trying to get by then decided that joining the army would be the best way to provide for my little family.
I went through all of my training and deployed a couple months later. When I came home, it was really the first time I could bond a lot with my daughter. We'll always be "best freaking friends forever Frankenstein" because of that time.
7 years later, my youngest daughter came along. She had open-heart surgery when she was 4 days old and that was the toughest time any of us had ever been through. Mom stayed the strong rock that we all needed to lean on, and my 7-year-old took on the role of big sister and continued being the funny and sweet girl she'd always been.
It's been 6 years now. We're all happy and healthy, my youngest is now the one who wants to be dad's best friend; she follows me everywhere I go. While my oldest is now 13 and would never let the public know we're still BFFFF's, but she'll still hang out with me – as long as I don't tell everyone.
No matter how much I do for these girls, I know I couldn't do it without their mom by my side. We're one of the rare cases of high school sweethearts who stayed together; it hasn't always been easy but I wouldn't trade it for anything in the world.
Growing up without that male role model didn't stop me from becoming one. It helped me realize everything I can be for my girls."
– Donald Gorman