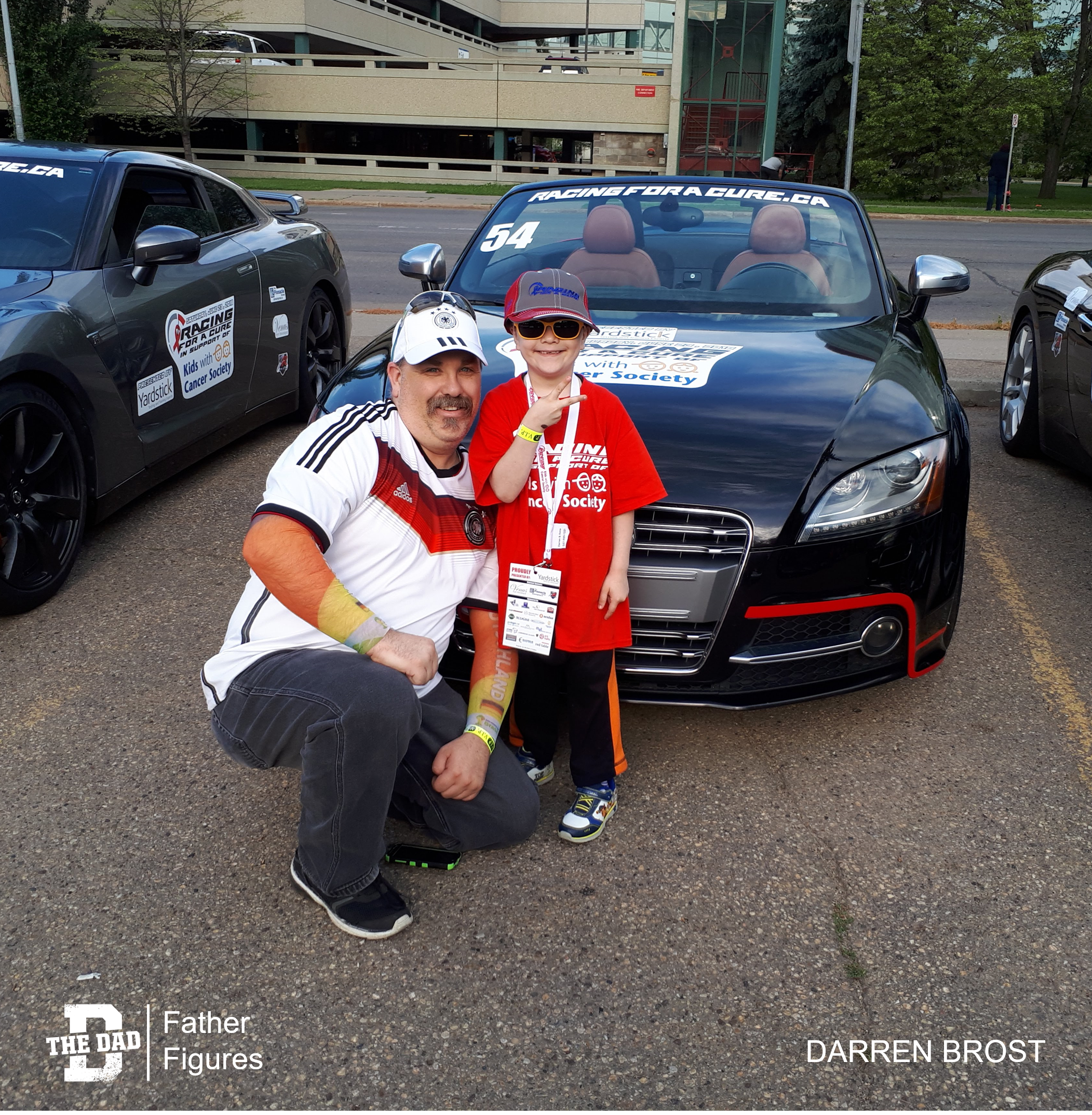 "My son was diagnosed with leukemia at the age of 5, which was 2 years ago, and as a father of a child with cancer, it feels as though I lost my footing.
As fathers, we feel the need to protect our children, that we would go to battle with anything that threatens them. But what do we do when a doctor tells us that our child has cancer?
Most fathers already feel defeated at those words. We can't be the superheroes our kids think we are, and we often hide what we feel because we need to be strong and carry on. But we are more lost than our own children, and we learn very quickly that no longer is it us protecting them, but instead they who become the foundation on which we stand.
I am amazed that my son will wake up every morning, get dressed of his own accord, brush his teeth, have breakfast and make his own lunch.
He understands what's happening to him. He receives needles like a champ, takes his medications without issue, and understands why he needs to be in the hospital and why he needs to wait while his blood counts come back. He has accepted the fact he will have side effects – he does not like them but understands – and he knows that even though things taste gross or makes him feel sick he still needs to take them…
He is 7 and he is my Superman!
If the son is better equipped to fight his cancer than the father, what is dad to do then?
I must hold his hand, let him know that even though I can't fight their cancer for him, I'll make sure no more harm comes to him, I will be mindful and educated on all their medications and procedures. I will intervene if I believe something to be amiss and will never doubt him when he tells me something is wrong.
Remember dads, you are doing the most important job of your lives right now, raising your child through the roughest time of theirs!"
– Darren Brost
Want to share a story about fatherhood? Email [email protected]