Father Figures: Sacrificed So Much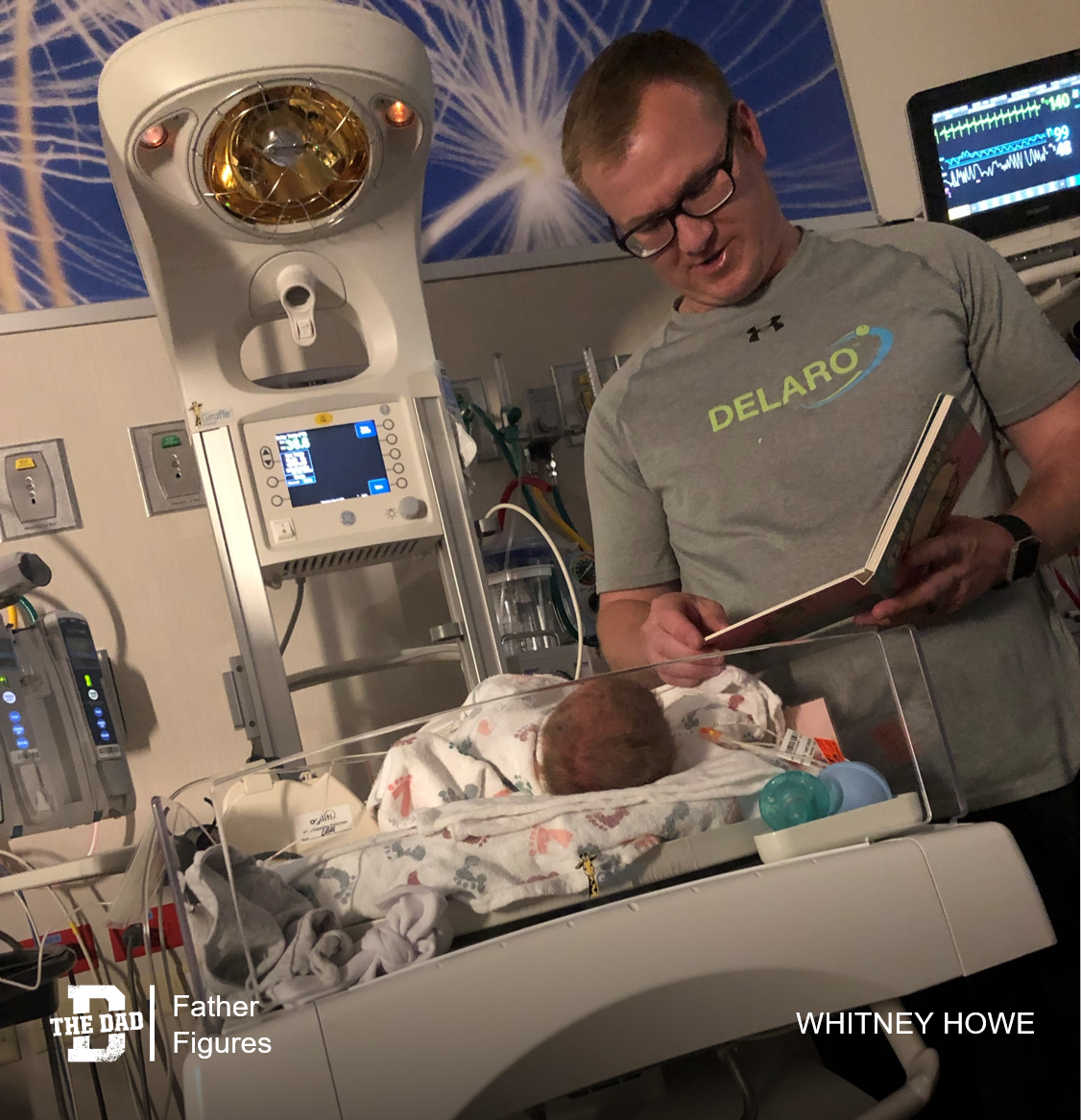 "This picture is of my husband Jordan and our daughter Palmer.
At 24 weeks, I was diagnosed with severe preeclampsia and sent from our local hospital in Loveland, CO to the university hospital in Denver, in case our baby was born soon.
Jordan came to the hospital every single day after work and stayed with me every single night. He would wake up and drive the hour back to northern Colorado to work for the day then be right back as soon as his day was done.
He sacrificed so much for us. In the meantime he had taken a job back in the Midwest where our families live and we were in the process of selling our house and buying a new one. Jordan dealt with everything while I was on bed rest.
He truly took care of absolutely everything while I couldn't do anything. He even got our dogs back to Iowa to be with family so they could get more attention while we were stuck in antepartum.
We were transferred at 30 weeks back up to northern Colorado to a hospital in Ft. Collins to be closer to home for our inevitable NICU stay. At 34 weeks our baby was born weighing 5 lbs 4 ounces and so, so perfect.
Jordan still went to work every day and was at the hospital as much as possible. He was our rock through the 10 week antepartum stay and 3.5 week NICU stay.
He takes care of me and Palmer every single day and we wouldn't be anywhere without him. Just wanted to share our story with you all because he truly is a perfect dad!
– Whitney Howe
Want to share a story about fatherhood? Email [email protected]
Check out the previous editions of Father Figures here.