Father Figures: Slightly More Prepared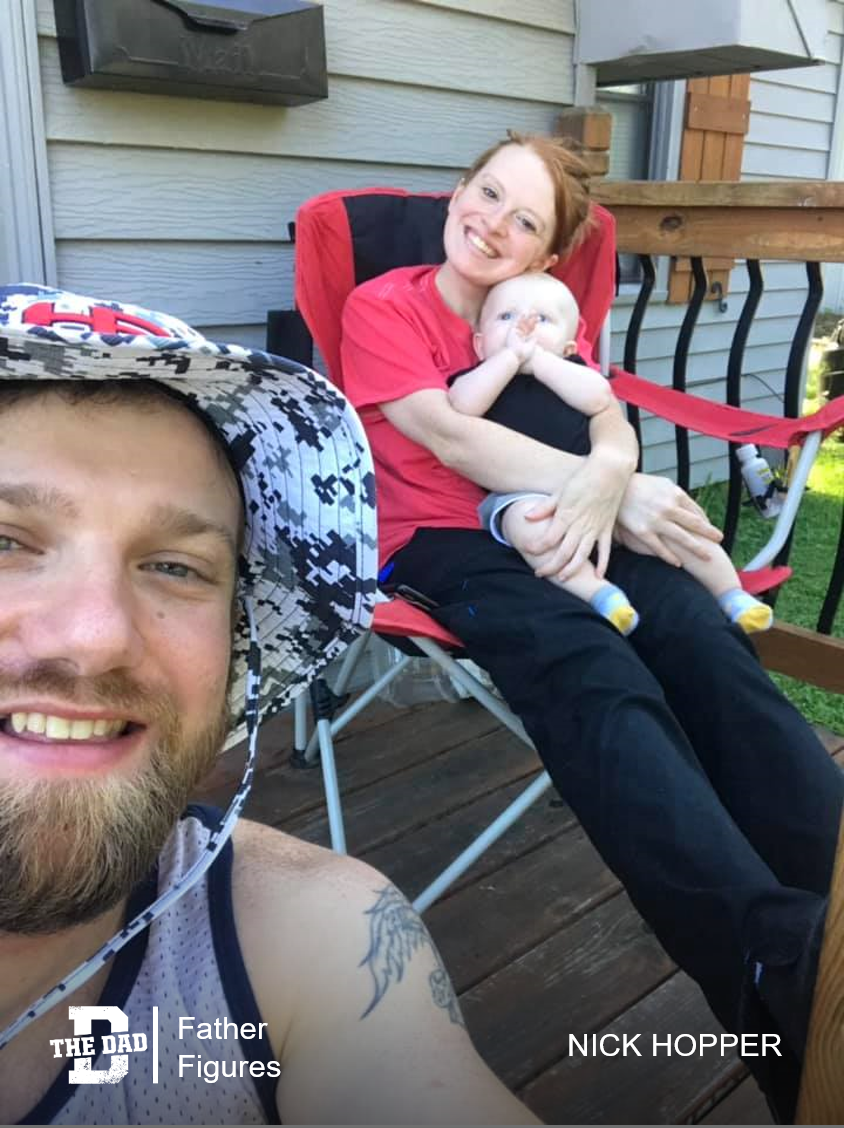 "My better half is so unique.
She is a short, quiet, skinny, redheaded beauty. She is kind and sweet to other people, animals, and our family. She gave up all of her youth and best years that she could've been traveling or partying and living life, and instead sacrificed her body for our three boys. She works at the hospital all day long then comes home, and cleans up after us.
I work all day myself, but I pay a large sum of my check to child support from my first born, so it is hard to give her all the things she truly deserves. Yet she stays. Our first son endured some rough times between us and yet he still has her huge heart and is always described as being blonde blue eyed sweetheart. He loved being the only child and the apple of his mothers eye.
Then our second son was born, and the world flipped upside down for everyone! He is the wildest, fighting, wrestling, screaming little demon a dad cant help but love. We thought we were complete at this point, our sweet child, and our wild baby, but God had other plans.
At 32 years old, and after complaining for years I wasn't having another after 30, our chubby third boy was welcomed into this world by a thrilled oldest brother and viewed skeptically by his much closer in age middle brother. Maybe we are a complete family now, if not we will be slightly more prepared this time!
As an only child raised by a single mother, I love hearing the fatherhood stories. They are the encouragement I need everyday to go do the things she needs me to do to keep this train rolling.
My boys will never go to bed wondering where or why their daddy wasn't there for them. All they have to do is get up in the middle of the night wondering over to my bed and scare the hell out of me!"
– Nick Hopper
Want to share a story about fatherhood? Email [email protected]
Check out the previous editions of Father Figures here.