Father Figures: So Nervous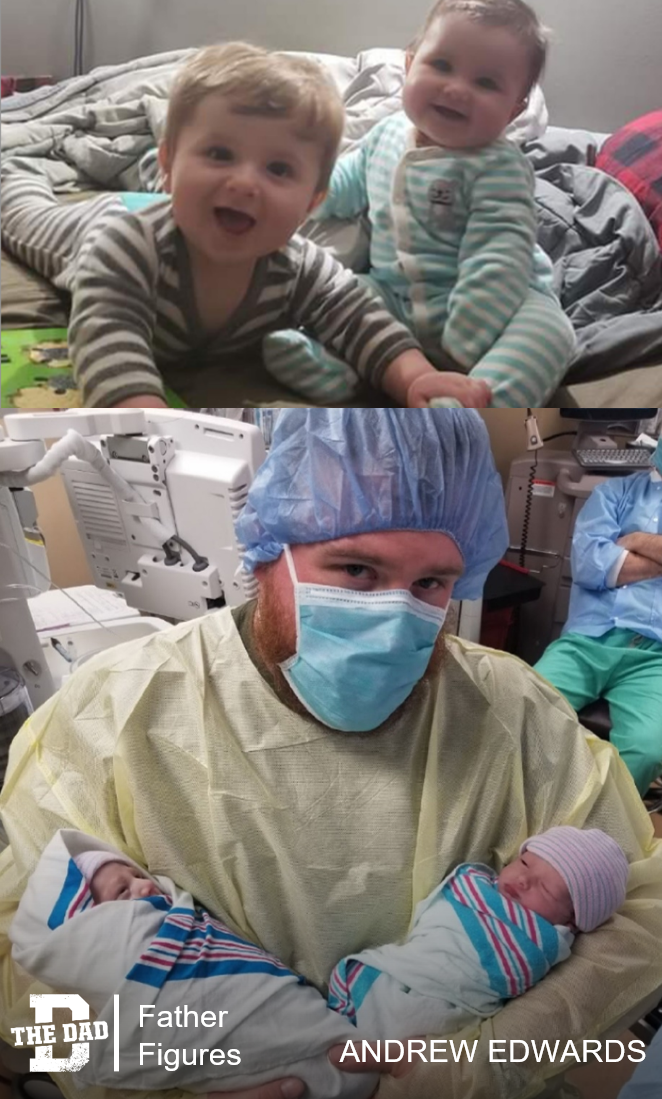 "I had never been so nervous in my life.
At the moment they took my wife back into the OR for her scheduled C-Section, my heart sank, and I spent the next 15 minutes alone waiting and thinking about the worst possible outcomes for my wife.
I couldn't help it, it was all that was on my mind because she was the experienced one with children as she worked in a day care for a number of years. Before November 2018 I had only ever been around and held a baby for maybe a total of 20 minutes.
When they brought me back to be with her, I felt like a child being led around Disney. I was so curious, open, and anxious for what was going to happen next. Everything next seemed to happen so quickly and next thing I knew, I had them both in my arms and that was the moment everything hit me.
I realized in those short seconds that I was truly ready for this.
I was ready to be a father.
The past almost 8 months have been better than I could have ever imagined, and I anxiously wait for everything that happens next."
– Andrew Edwards
Want to share a story about fatherhood? Email [email protected]