Father Figures: Special Bond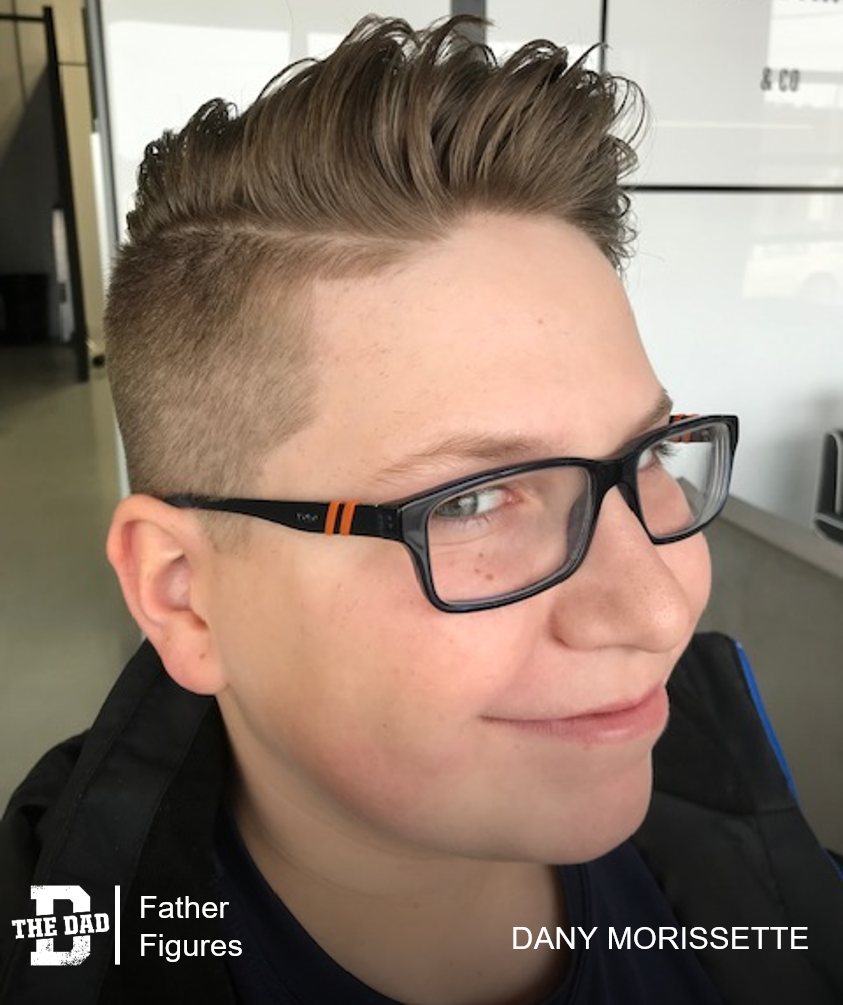 "At age 29, after six years together, my wife and I decided that we'd spent enough selfish time together and try for a child.
When asked if I was ready, I frankly told her that I'd never be ready as I don't know what to expect at all, so it'll be learning and instinct. Our first son Antoine came into the world and it changed our life forever, like all parents, I suppose.
After 3 years, we decided it was time or never for another one. Justin showed up prematurely at 34 weeks; a healthy baby.
Six months later, we declare our family of four is enough, so let's go get a vasectomy. We are waiting for my turn on the table when I declare that it's strange to know that from today on we'll really never have another child… ignorant that my wife was two weeks into her third pregnancy…
Two weeks later, the last Friday before Christmas vacation, I get a call from my wife asking me to stop at the pharmacy and get a pregnancy test. I think she's joking but says no; she vomited this morning and mommy instinct says it's pregnancy nausea. The test turns positive.
We think about when it happened and come with a night exactly a month previous when we went out to a show, a rare night out, and had sex back home. We remember doing it without a condom because she was in her safe period. We decided on the spot without hesitation to keep it. Nine months later Félix was born.
Now no parent of multiple kids will admit it, but we all have one of them with whom there's a special, unexplainable bond that forms, not to say this child is your favorite, but there is a feeling with this one you don't get from the others.
We tend to think that, contrarily to our previous sons, Félix chose us. Twelve years later I still think it is so."
– Dany Morissette
Want to share a story about fatherhood? Email [email protected]