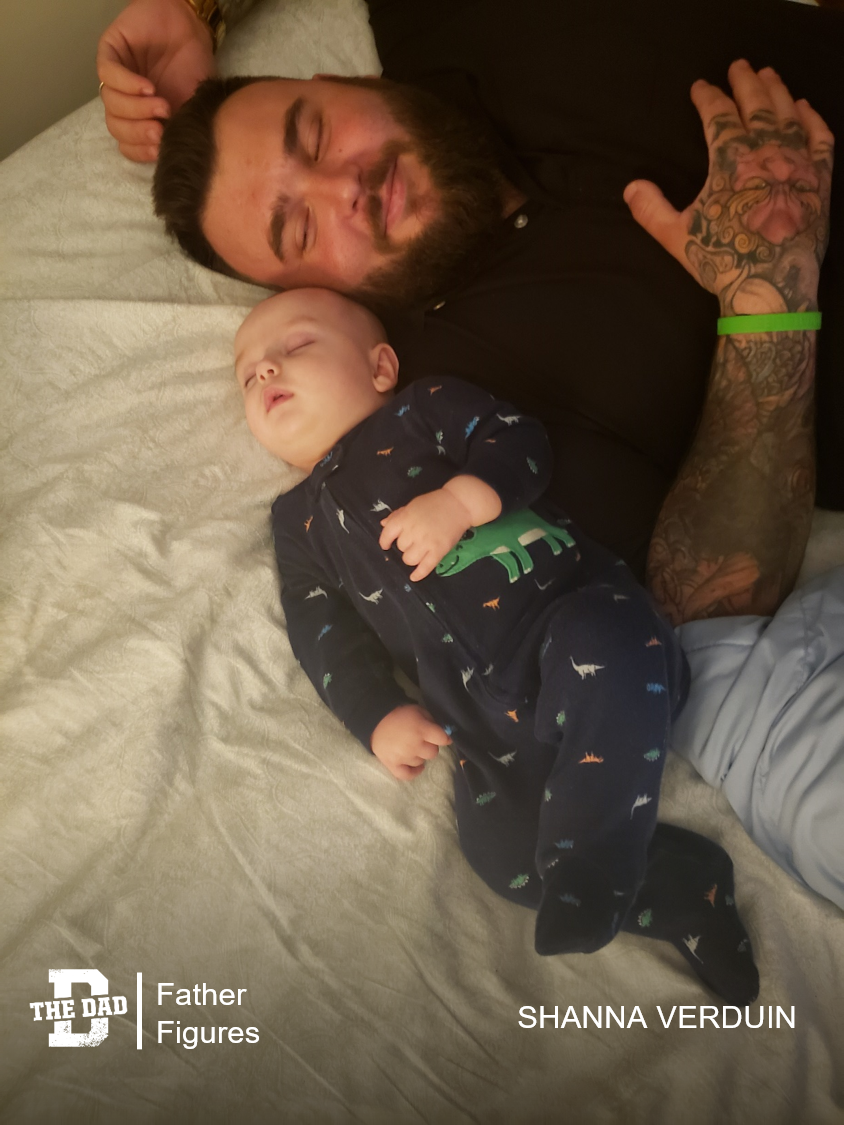 "Kyle and I celebrated our two year marriage anniversary this past November. We were blessed with our son on November 6, just 5 days before our anniversary.
The second Kane was born, Kyle has been nothing but a stellar father.
I had an unplanned c-section, and while in the hospital Kyle changed every diaper, brought Kane to me so I could feed him, and took care of me for weeks while I healed. He took on a second job so I could stay home to raise our son.
If I or Kane need ANYTHING, Kyle always provides without a complaint or second thought.
I loved this man as a boyfriend, fiance, and husband. But the love I have for him as the father of my child surpasses ALL of that. Thank God for amazing dads and husbands like this man."
– Shanna Verduin
Want to share a story about fatherhood? Email [email protected]
Check out the previous editions of Father Figures here>