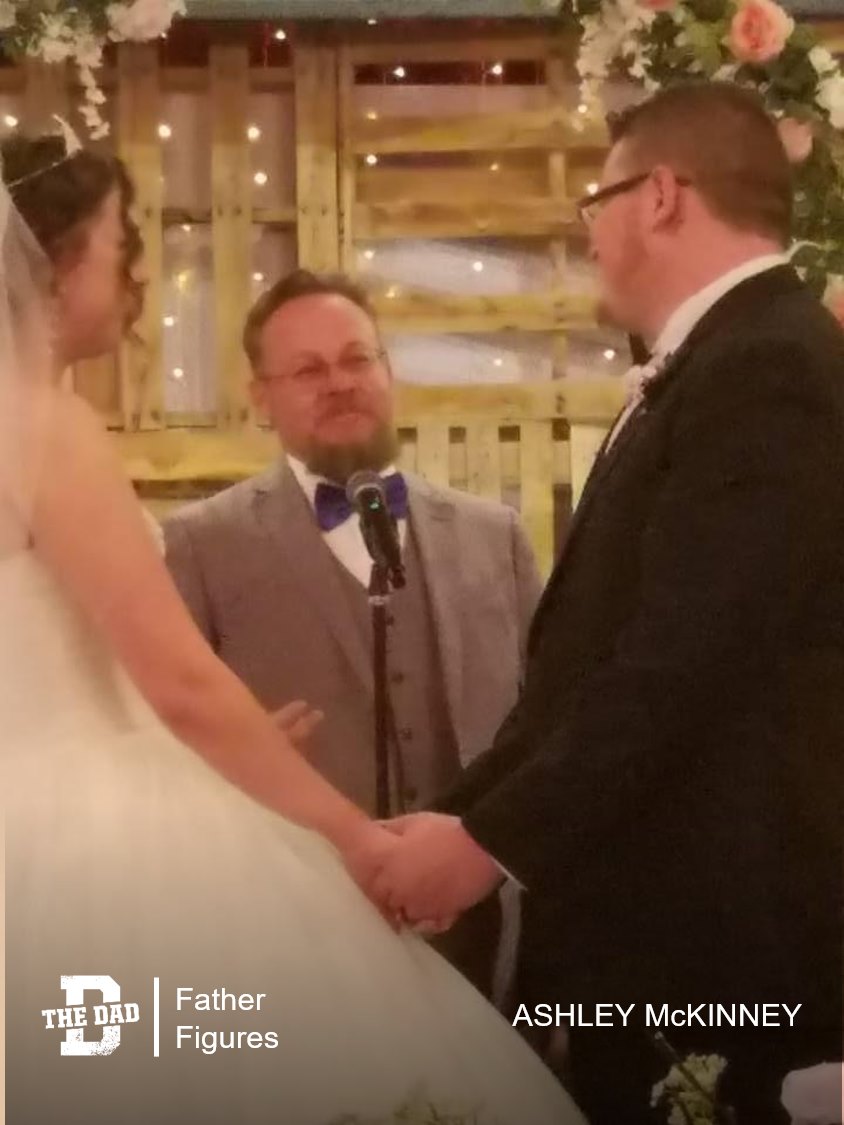 "This is my dad.
Okay, so he isn't my biological father. But he has been a father figure for me for a long time. His gentleness and calmness has been an inspiration to me for so long.
When my real dad died before he could marry my husband and I, this man stepped in.
I couldn't ask for a better second dad. He's there when I'm freaking out at 3am and send a text, he's there when I'm excited and I text him and Mom (his wife) and let them know about something good in our life.
When I was younger, I had just watched my brother get in an accident (he's okay now, but has a skull fracture and a TBI). Some girls came up to me and said they hoped I was okay.
Shocked and scared, I got mad and told them I wasn't the one who got hurt. My dad directed them away from the situation and pulled me in for a hug. He kept hugging me so I wouldn't look back at my brother and wouldn't tear into those girls.
He's a good dad."
– Ashley McKinney
Want to share a story about fatherhood? Email [email protected]