Father Figures: Stepping Up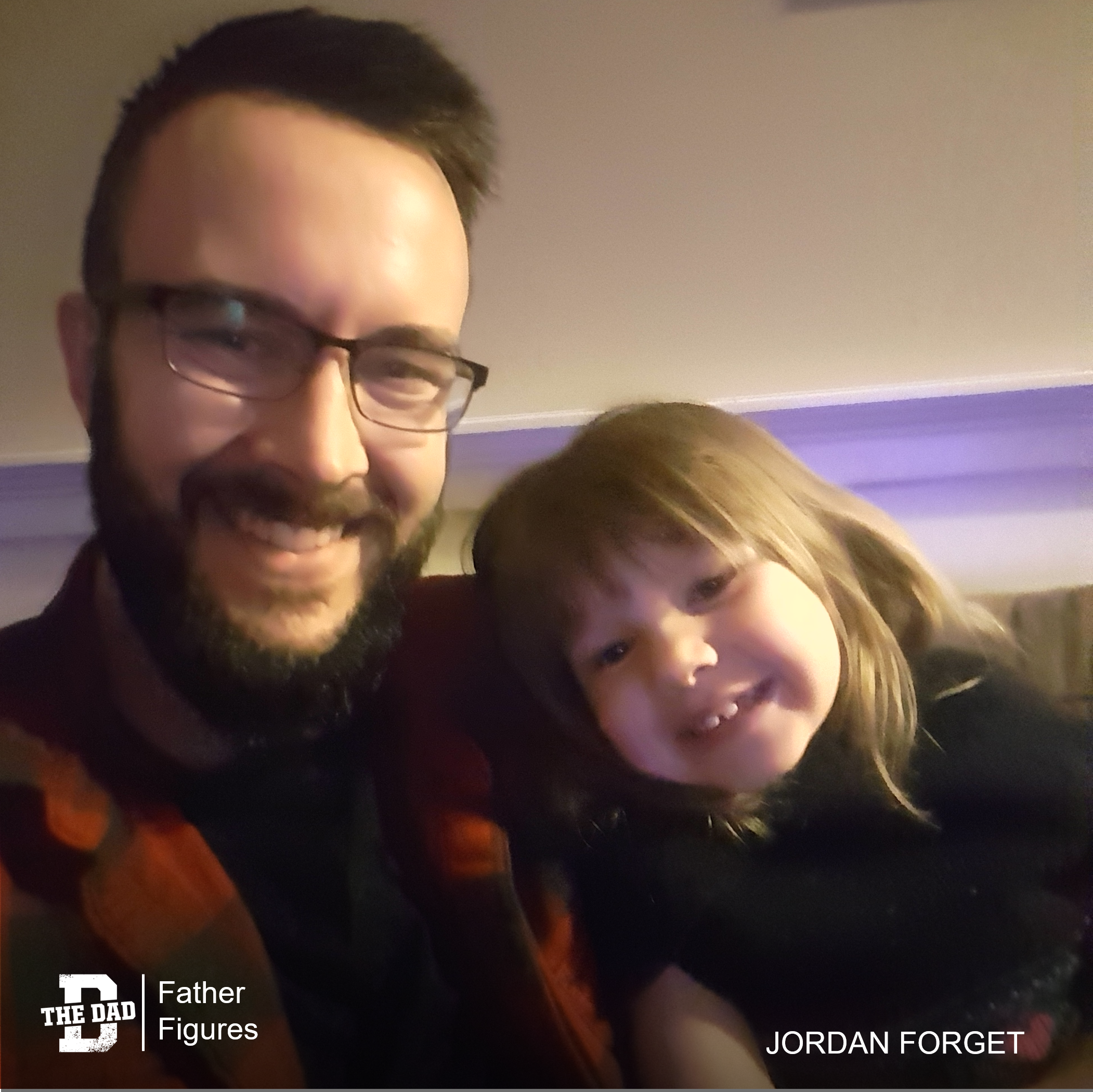 "I never had any daddy issues, my parents were always together when I was a kid, mostly happy, and still are. And my dad was my best bud, still is.
So I always told myself I'd be a good father, and I wanted that great family life that I grew up with. So when I was 21 and I found out my recent ex was pregnant – it was either mine or the guy she was currently seeing at the time's baby – I felt like my life's plans were going the tube.
Regardless, I knew the right thing was to support her no matter what. We didn't get back together right then, because we didn't want it to feel like it was just because she was pregnant, and maybe not even mine. Even though I was there for her every day, going for walks, talking to her belly, getting her the popsicles she craved and everything in between, we were still just good friends planning to be co-parents. She even told me often that if the test came back negative, I could be a role model, but she wasn't about to let me just step up just because the other guy dropped off the face of the earth.
When she went into labour, she called me right away, and I went to the hospital. I spent 25 hours there with her, until Eden was born at 7:25 the next day. I'm so grateful I got to be there, when other dads in my position might've been told to stay away until a DNA test was done.
When I held my daughter for the first time I had this feeling of unconditional love that's hard to describe to anyone not in my shoes… I knew she might not be, but my gut just said "This is my baby girl." I knew then that I didn't need a piece of paper to tell me so.
We got the test results back about 2-3 weeks later, after we had already begun co-parenting, and I had assured my ex that I was too emotionally attached already to just run. Well, when the test came back negative, I found out none of my promises had prepared me for the life decision I had to make.
I knew half the men out there would've hated their ex and moved on with their life. But something about this wonderful little person struck me in a way I still can't put into words. From the moment she saw me for the first time, she grabbed my soul and hasn't never let go.
I faced a lot of judgement for my decision to be her dad, even had family alienate and ostracize me for it, when in fact it wasn't their decision, or their life. I ignored it and just told myself sometimes the best things in life are unplanned. Her mom and I got back together for a year but in the end admitted we were just different people. At that point she never questioned if I'd "stick around," because I was simply Eden's dad.
We never saw a courtroom, I just got a place with a room for her and started taking her 50/50, half of every week. And I've been blessed to watch her grow into a daddy's girl who tells me she loves me 50 times a day. Now, three years later, she just turned four, and we had one party with parts of each family, my wonderful girlfriend, Eden's soon to be stepdad, all of us came together to celebrate her life, and I couldn't have been happier with how life has turned out. And I probably don't thank her mom enough for letting me be the best dad I could be.
I only hope that some folks read this and know that there are good dads out there, blood or not."
– Jordan Forget
Want to share a story about fatherhood? Email [email protected]