Father Figures: Stress and Relief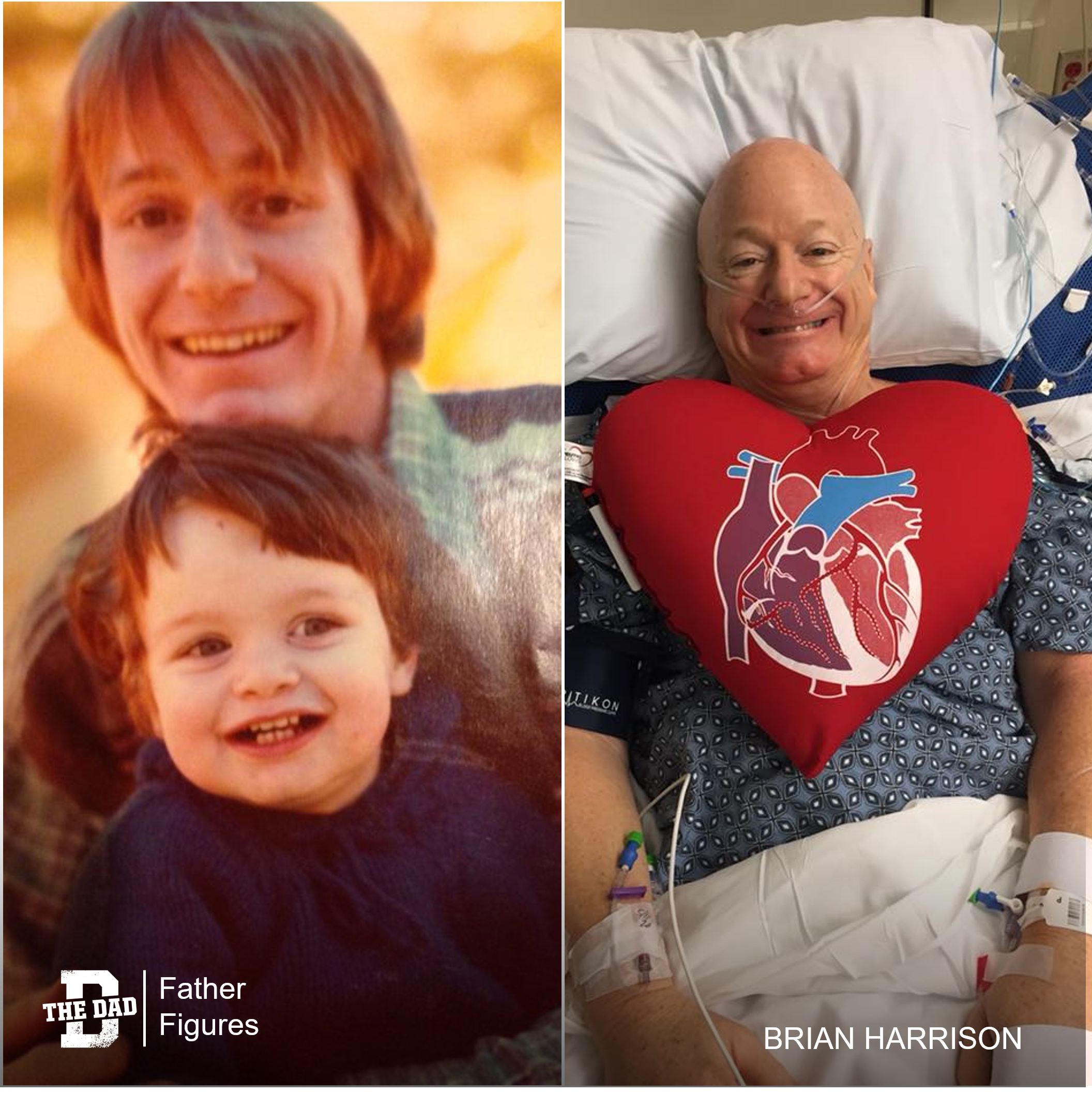 "Back around 1976, my Dad drove a kick ass Dodge van. He named it 'Bubba Buggy.' Custom lettering, shag carpet. One cold New England night 41 years ago in that bitchin' roomy ride became the catalyst for my parents engagement, and 8 months later, 4 lbs and 9 ounces of 'game-changing' me.
Until reaching adulthood – and certainly now fatherhood – I couldn't really understand how wonderfully and overwhelmingly different that new game must have been for him.
Now 62, my Dad loves that he and I no longer look like mere father and son, but instead just a couple of old guys. With age, imperfections become clearer, in me and in the man who decades ago seemed invincible. But even as waistlines grow, appreciation grows as well. 
I spent last night in a hospital waiting room while my Dad had a triple bypass.
Nothing reminds you of how important getting to the gym and eating sensible salads are when your not that much older dad has major surgery. Life as a dad is full of ER visits… stitches, fevers, broken bones, births and deaths. Usually as the driver or visitor… but eventually as the patient.
There is stress and there is relief in fatherhood. You feel the weight of responsibility that comes with being 'the Man' and the lightness of being the coolest, most fun person your kids have ever known (outside of Mom).
My dad did great in surgery. I got a text at 4am telling me "they forgot to take it out!" I'm glad he was attuned to his body enough not to tough it out but to go to the hospital. Too many dads avoid the warning signs and don't make it.
I'm looking forward to more dad jokes, and more times when I appreciate and also hand down his well-honed love and silliness. I hope we both get really old together and maybe track down a sweet-looking shag carpeted van where we can crank up the tunes and cruise."
– Brian Harrison
Want to share a story about fatherhood? Email [email protected]