Father Figures: Take a Chance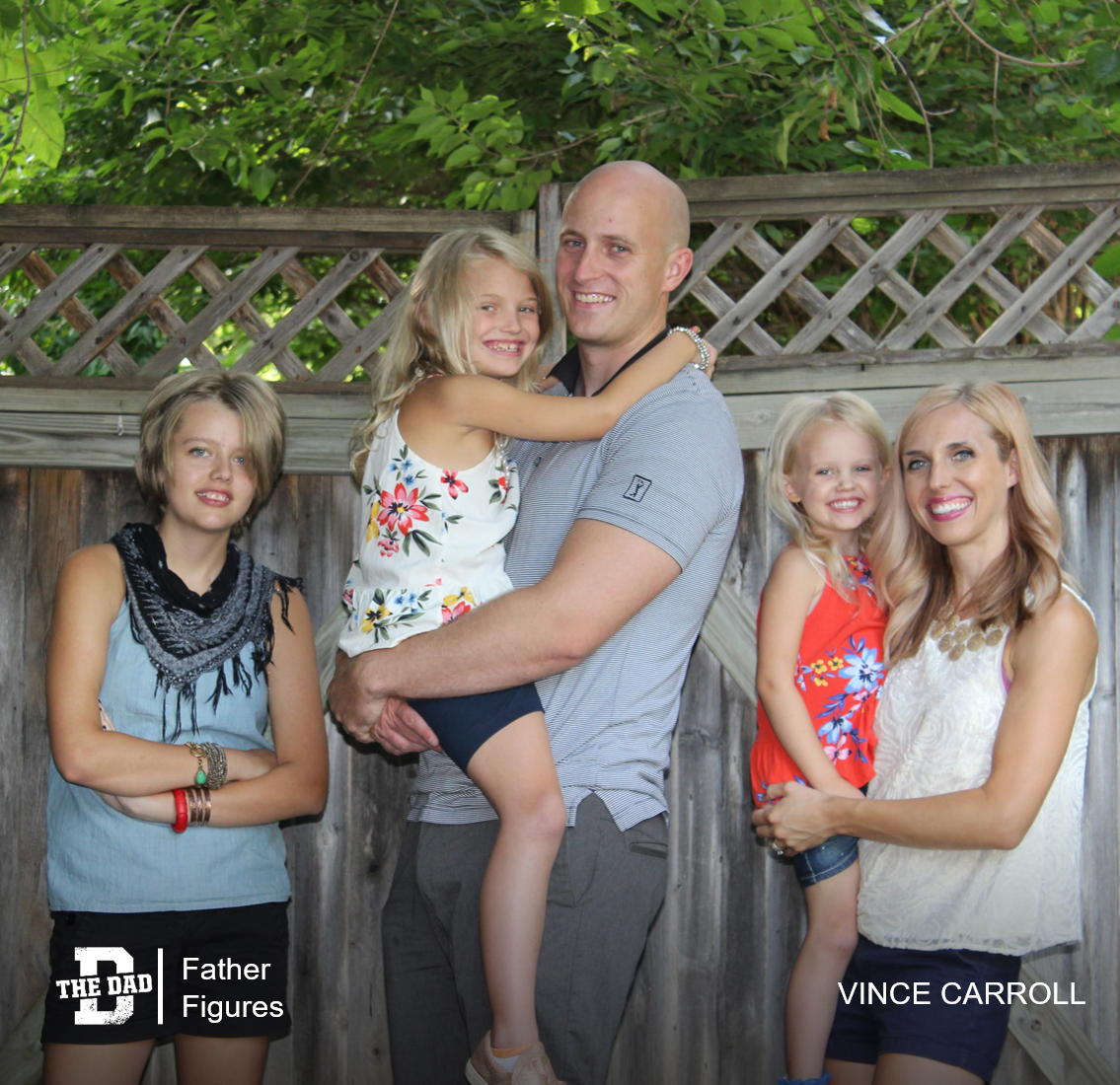 "When I met my wife in April of 2008, I had orders to move to Belgium in only four months.
We had previously dated when we were children (18) for a short-lived relationship. I soon after joined the Air Force and went on my way, to be honest she completely ghosted me and it turned her into my 'great white buffalo.'
Fast forward to 2008. I'm in a bar downtown and she came up to me and said "don't I know you?" I immediately replied with 'Your Ashley f****** O'Connor!' We immediately hit it off again and of course I was excited because of her 'Great White Buffalo' status.
Knowing I had orders to leave soon I didn't immediately tell her because I really liked her and wanted to give it shot and try not to become a military cliche: meeting someone and getting married too fast!
We dated for a couple weeks and things were awesome. Then I noticed a picture on her dresser of her and a little girl. Since we had been dating for a while I figured this was her niece or little sister. Of course it wasn't, it was her daughter, she had been keeping that from me because she was afraid I'd walk out.
My dad adopted my two older brothers so this wasn't a big deal to me! I then told her I had orders to leave, she said she was coming with me, and the rest is history! Three kids later, we are both back in our hometown of Omaha, Nebraska and living it up! The point is family is what you make it, and what you make it with is love!
Also don't afraid to take a chance, you may get your happily ever after like we did."
– Vince Carroll
Want to share a story about fatherhood? Email [email protected]
Check out the previous editions of Father Figures here.