Father Figures: Thank God You're Here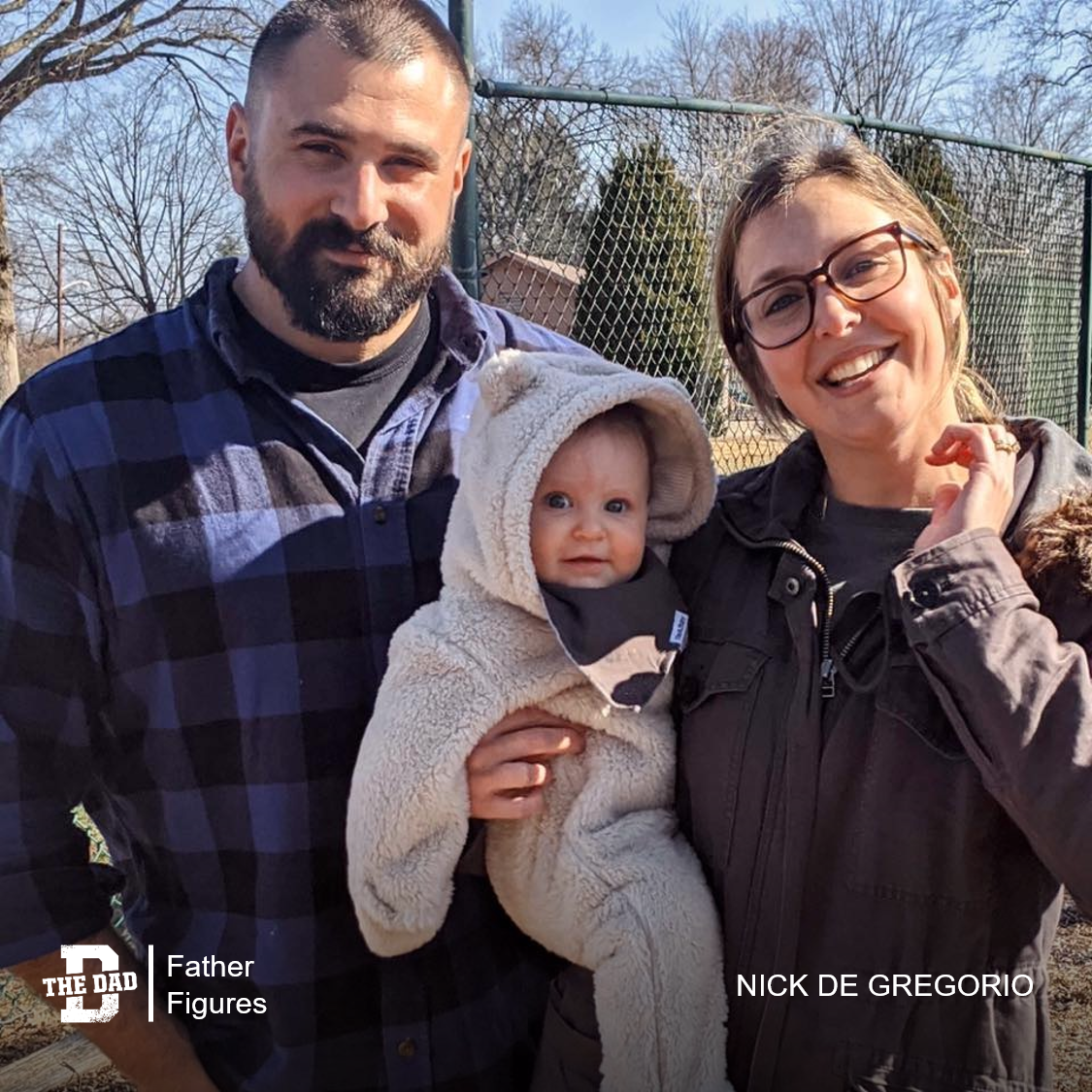 "It's 3:33 in the morning, and I, a man known by his wife to be a world-champion sleeper, am hopelessly awake.
Since I work from home these days, I'm not too concerned about having to power through tomorrow's work day; one of the silver linings of this terrible pandemic is that instead of catching the 5:45am Manhattan-bound bus in a suit and tie, I wake up at 7:30 in mesh shorts and a t-shirt and go with my wife to get our little 9-month old daughter out of her crib.
Eventually I fire up the computer and earn my paycheck, but not before taking the time to be a good father and husband. I'll miss this dearly when life goes back to normal.
But I won't miss the underlying sense of concern I constantly feel for our Siena as we live amidst viral pandemic.
I never used to be this way; back in my twenties, when my bod wasn't so dad-like, I was pretty fearless.
9/11 literally hit close to home and became my inspiration for joining the Marines. In the nine years I stuck around the Corps, I found myself volunteering often to deploy, eventually hanging it up after four tours. I never thought seriously about the possibility that I might get hurt or killed. Why bother with those harsh considerations when you are an immortal twenty-something anyway?
But the thirty-something game is way different. I used to run around with an M4 rifle strapped to my chest, my adventurous soul fueled by nothing more than Mountain Dew and a youthful ignorance sometimes known as bravery. Now, I take baby aspirin to reduce my risk of heart disease (okay, not really, but to be honest maybe I should start).
Life is not just about me anymore. It's about the woman I get to wake up next to. It's about the little girl in that crib who smiles and gives you this 'thank God you're here!' look every morning when you rescue her from the monotony of her mandatory rest period.
No, little girl, thank God you're here. You are my reason for being and I'm glad you're awake.
And as uncertain as things are these days, at least one thing is for sure: there is no one I would rather be stuck with in this damn house than you and Mommy."
– Nick De Gregorio
Want to share a story about fatherhood? Email [email protected]
Check out the previous editions of Father Figures here>