Father Figures: The Dad Abides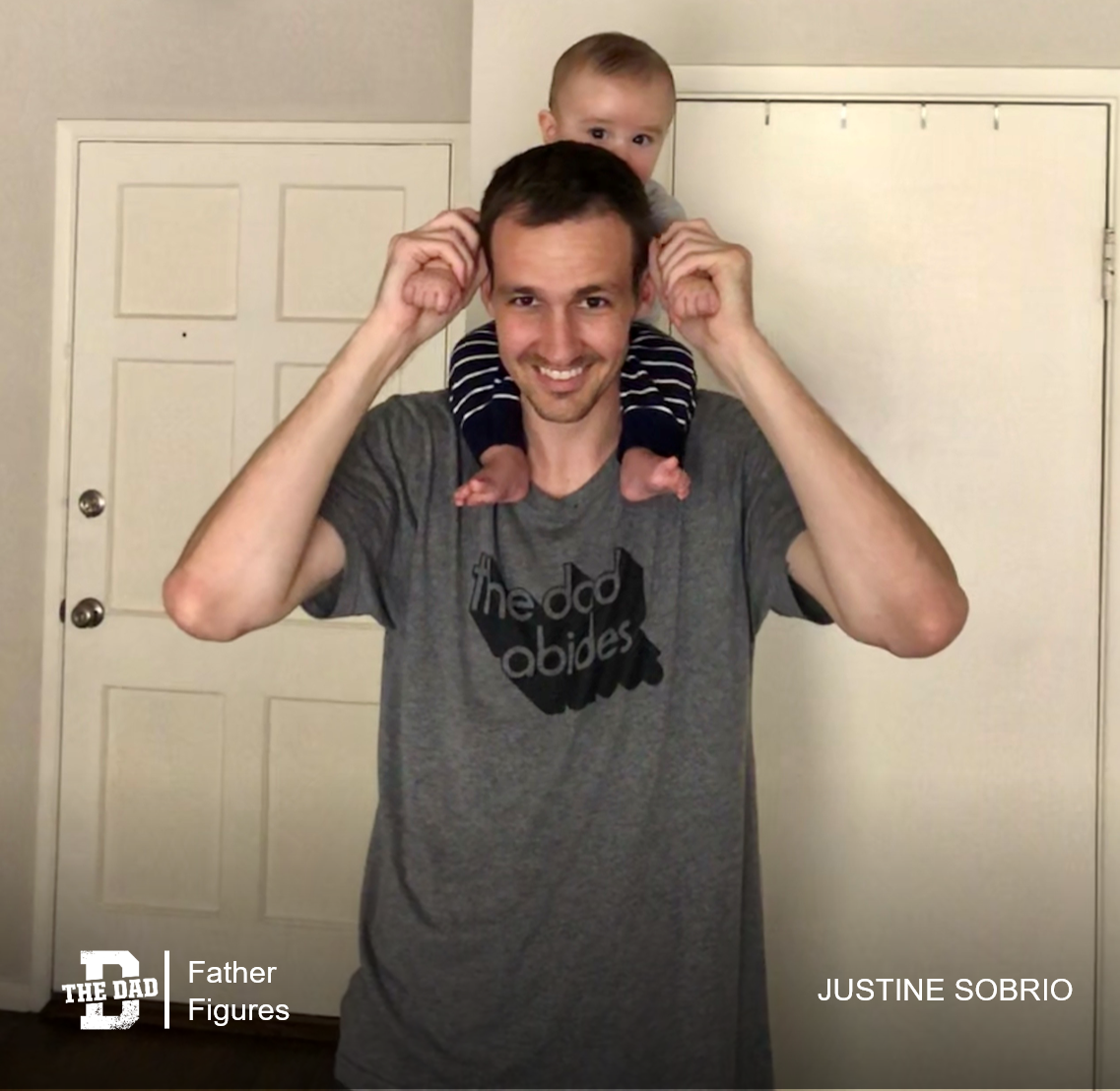 "Seven months ago, my husband Shane and I became parents for the first time. At age 30, Shane underwent more life events in six months than many people experience over a lifetime.
He suffered the loss of his only brother and best friend, we moved across the country, he started a new high pressure job as an ER resident physician, and I gave birth to our son just two weeks prior to his first day of work.
He moved everything we own from the moving pod into our house completely by himself with a negligible amount of help from me as I was 8 months pregnant.
He took on the role of sole breadwinner as well since I couldn't keep my job after our son was born. That is a tough spot to be in as a first year medical resident with a family. He is the only resident in his program with a wife and baby to support on the resident salary.
He battled depression brought on by his debilitating grief for his brother and constant exposure to death in the emergency room. The bewilderment of being a new parent coupled with severe lack of sleep contributed to his internal struggle. Anyone in his position would have every reason to check out.
But Shane never wavered on being present and dedicated to our son and me. He seemed to find strength in his love for us and he gave me everything he had of himself.
He would get up with me at night and participate in whatever chaos was going on despite having nothing in his physical and emotional tanks. He comforted me the best he could through my postpartum depression and tried his best to soothe our colicky baby so that I could rest.
He got The Dad Abides shirt as a gift and he wears it practically everyday and to work underneath his scrubs. He's on his second one because he wore out the first one. For as long as I've known him, he's wanted to be a father.
His heart's desire is to give our children the kind of fathering that he wished he had. No matter what has him down, his spirit always lights up as soon as he sees his son. I've never seen so much love in a man's eyes. He already sees our little boy as his new best friend.
Shane is exactly the man I hope my son will grow up to mirror. He lives through kindness and exudes strength emanating from love. He is truly an incredible dad and husband."
– Justine Sobrio
Want to share a story about fatherhood? Email [email protected]
Check out the previous editions of Father Figures here.