Father Figures: The Definition of a Dad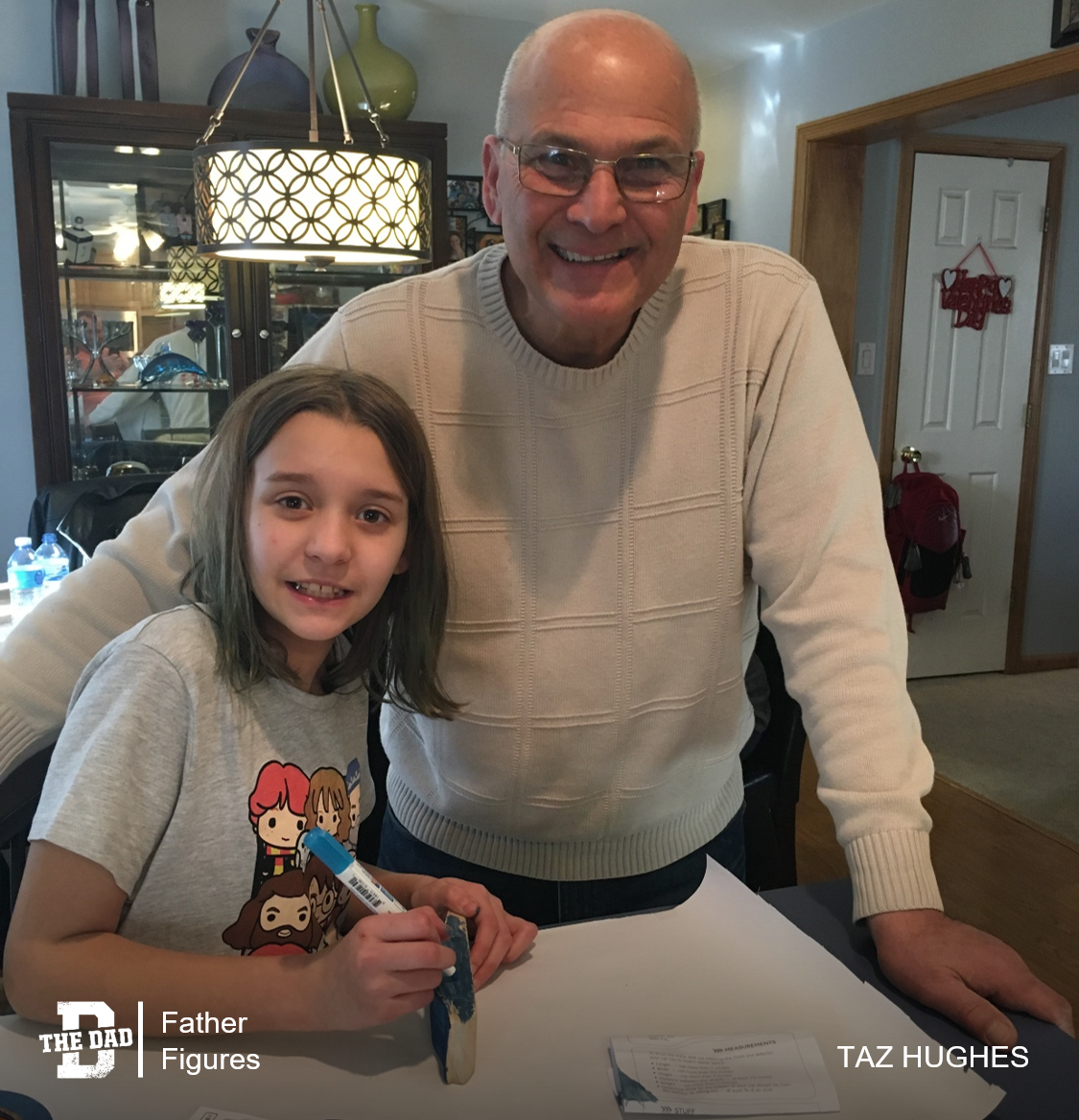 "I know we all have amazing dads that have made us all want to be better dads too, but I want you to know why mine is the best.
My dad is my stepdad, technically, but the only steps in our family go the basement. He has been in my life since I was 5 years old and while I didn't treat him the best in the beginning he always treated me great and tolerated my difficulties. I didn't appreciate just how much he had done for me and how much he meant to me until my oldest daughter was born.
When my daughter was born, I realized any idiot could have a baby (and I was an idiot back then) but a dad was something different.
A dad is there for you. A dad loves you unconditionally. A dad helps you move (every time, even though it's a pain in the ass). A dad gives you guidance and advice but let's you fail so you learn the lesson. A dad goes to all of your favorite movies with you and his happy to discuss them after. A dad teaches you sports but also beats you at them until you earn the win.
A dad pushes you harder than you ever knew you could be pushed so you know there are no limitations in life but the ones you let beat you. It was at that time that I realized I had a great dad all of these years and from that day forward I called him "Dad."
While we might not have the same DNA, he doesn't care; I am his son and he is my dad. I can never live up to the standards he set, but I know I am a better father because of him and his grandchildren could never ask for a better papa.
He truly is the best."
– Taz Hughes
Want to share a story about fatherhood? Email [email protected]