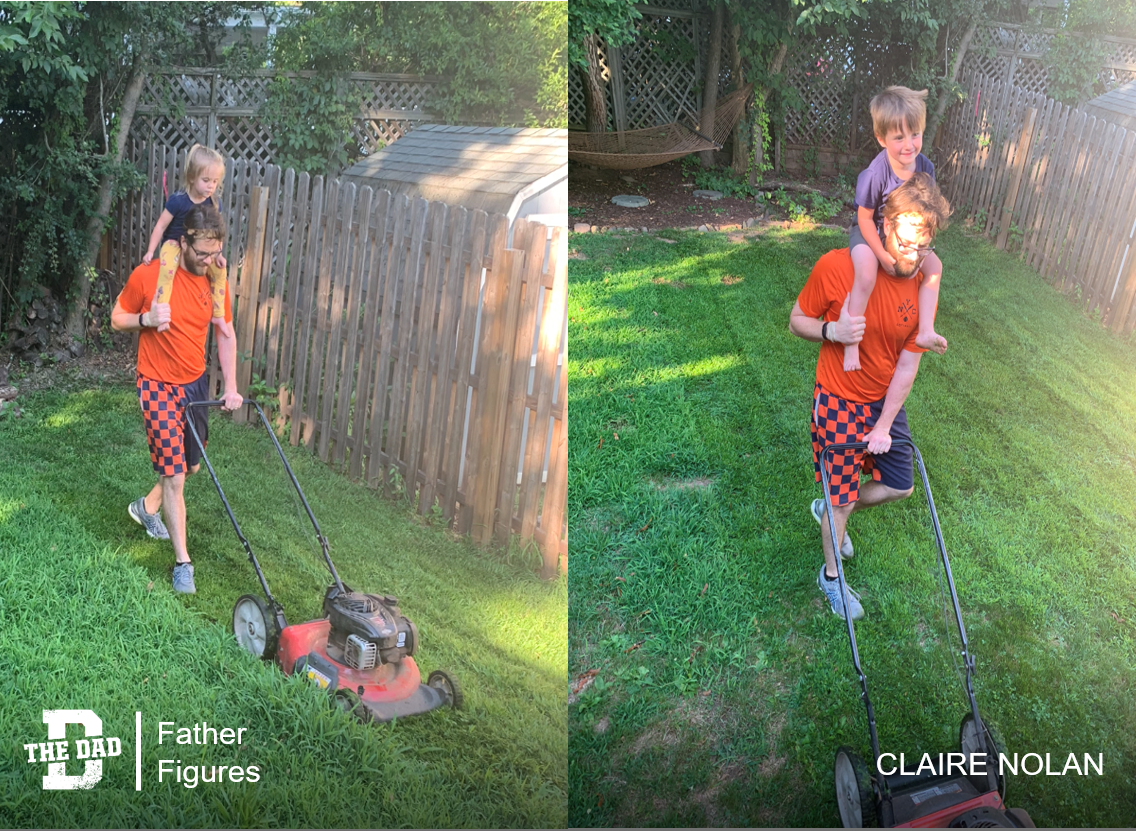 "My kids love when my husband mows the lawn.
They always want to do it with him so he figured out a way to have them help. Every time he mows the lawn, they take turns mowing with him.
They won't pretend with the little fake push mower. All they want to do is physically mow with him."
– Claire Nolan
Want to share a story about fatherhood? Email [email protected]
Check out the previous editions of Father Figures here.