Father Figures: The Piano Man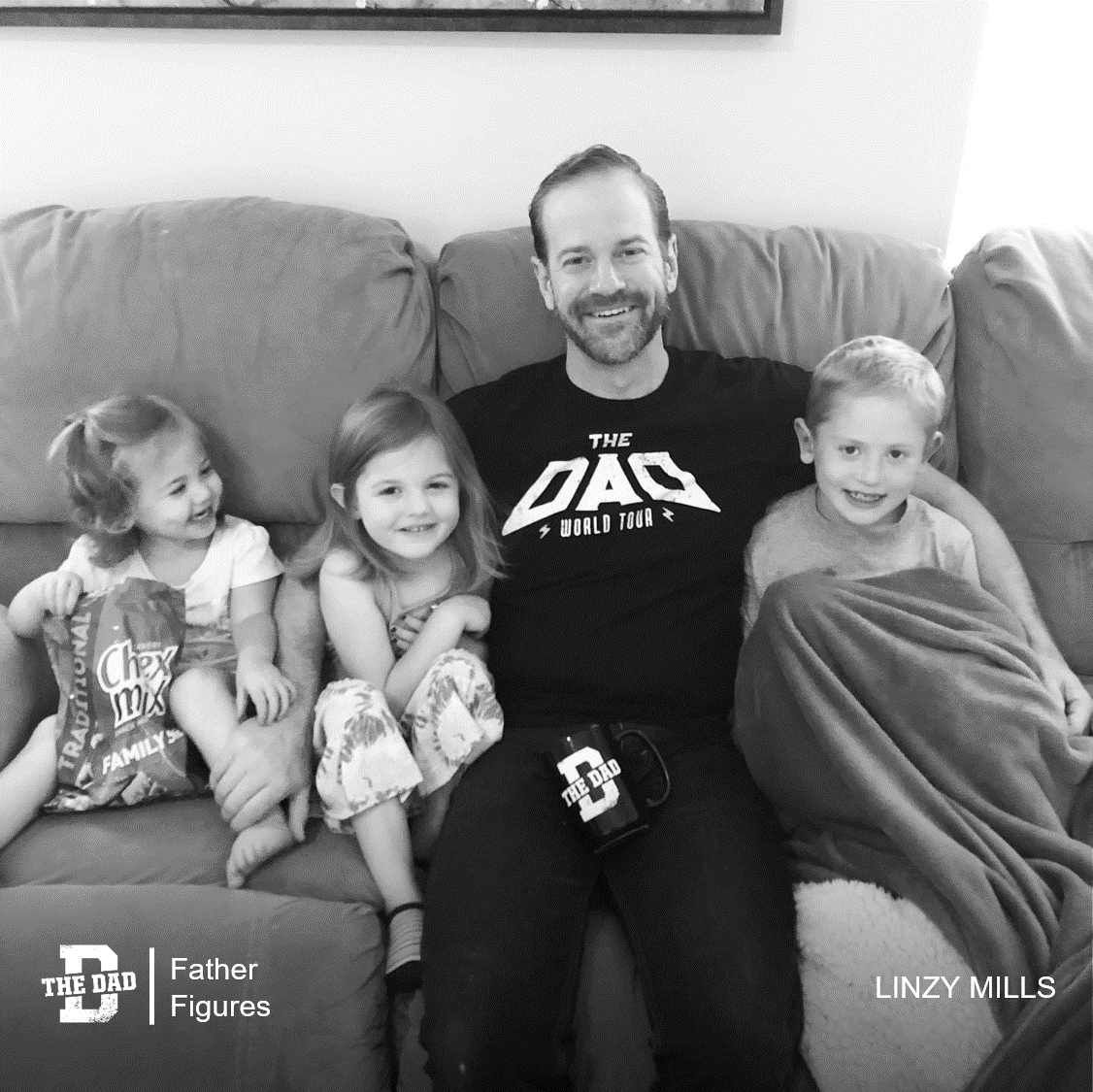 "This is my husband, Jess. We co-own a dueling piano bar that we opened in 2013.
It had finally started to really hit its stride when l the rug was pulled out from under us due to Covid restrictions. My husband is not only co-owner, but also one of the pianists. Playing music to live crowds is his passion. He worked incredibly hard to become the musician he is.
He recently started a new contracting company in the midst of all this, so I could continue to stay home and virtual school our kids. He works 10-12 hour days now, 7 days a week.
When he gets home, he's tired and sore, but he always makes sure he either plays with our kids, or sings them the bedtime songs he wrote for them, even if they're already asleep.
He would do anything for us and proves that every day. He typically is a night owl due to working in a bar, but he now wakes up at 7am to get to work on his contracting projects. I'm so proud of him and I can only hope our kids turn out to be like him."
– Linzy Mills