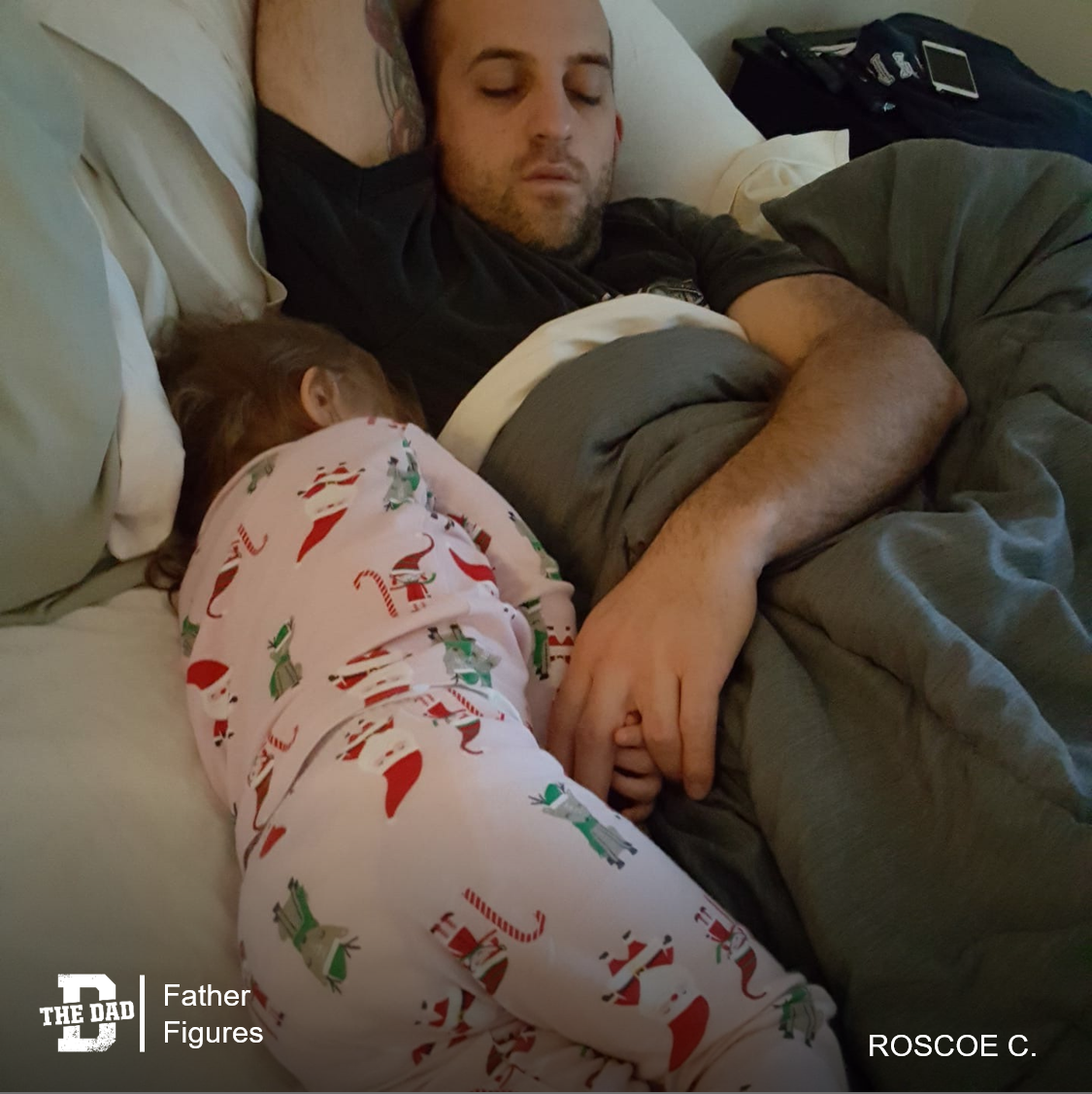 "My 18-month-old daughter has a virus accompanied with a fluctuating temperature.
The wife and I try our best to tag team this. Normally the kids are not allowed in our beds, but after a tough night/morning my wife gave her to me while she got ready for work. Instinctively I put my hand out so I could feel my daughter and not roll over on her ????.
My daughter reaches out and wraps her hand around my fingers.
I'd like to think she knew she was safe and in the best spot in the house. The wife snapped this picture and posted me and my daughter in all our glory! (Yes those are Christmas pajamas well into January.)
THIS IS FATHERHOOD."
– Roscoe C.
Want to share a story about fatherhood? Email [email protected]