Father Figures: Three Under Two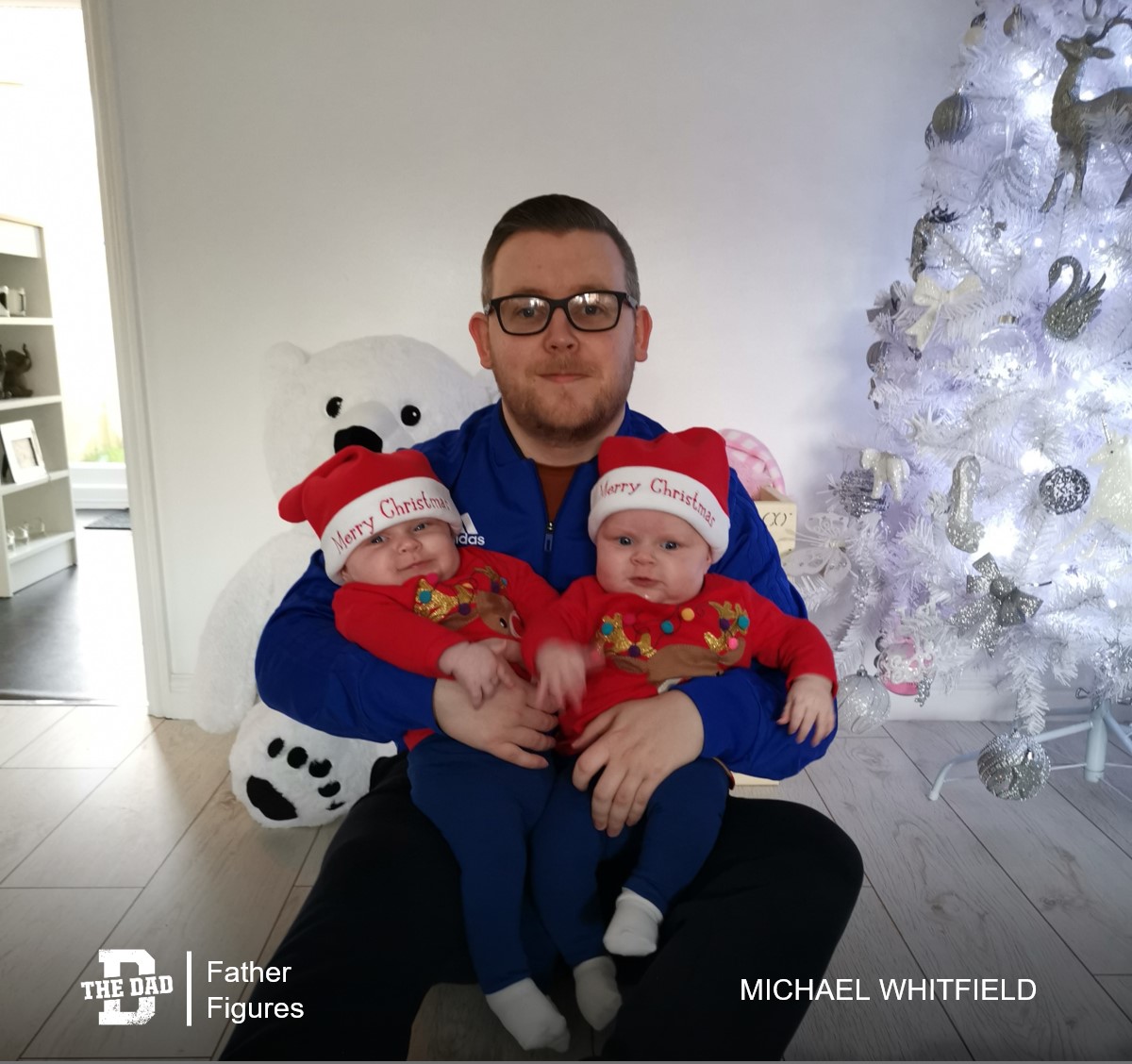 "My partner Laura and I were told that due to Laura's polycystic ovaries, we would never be able to have children naturally.
7 years passed and we began to accept that we would never be parents, until the day Laura showed me a positive test. I was happy, nervous, excited, anxious and everything in between. A few weeks later we found out it was identical twins!
On June 27, 2018, at 35 weeks and 6 days, Laura gave birth Orla Kate Thea Elsie by emergency c-section. Orla was 4lb 9oz and Thea was 4lb 11oz. We stayed in the hospital for three nights while they regulated their own body temperature and thank god that there were no other complications.
When Orla and Thea were only 4 months old, we found out that Laura was pregnant again! She gave birth to Luka Michael on August 14, 2019 – by a planned c-section this time. So we now have 3 children under two.
Happy days!"
– Michael Whitfield (@michaelwh18)