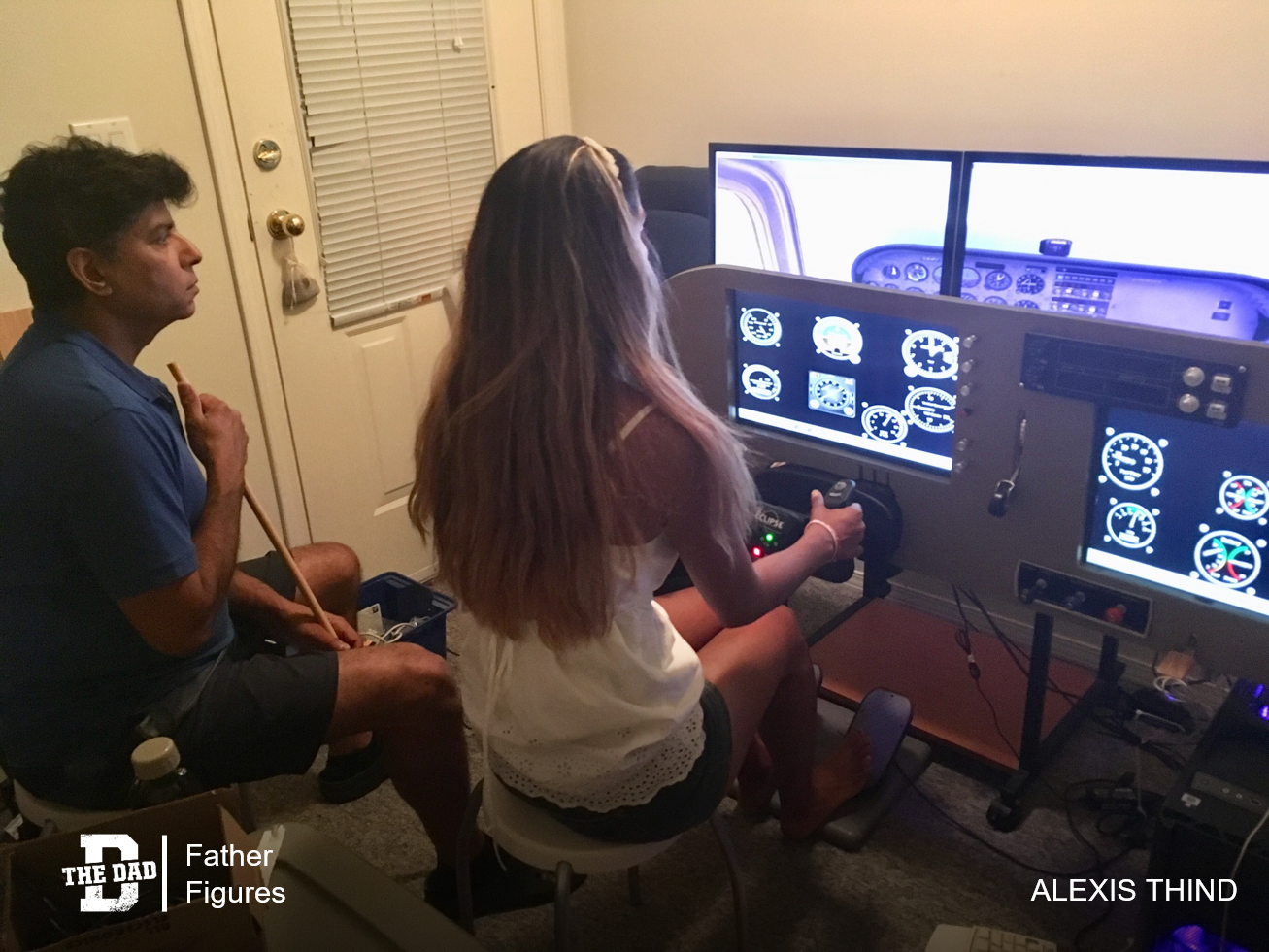 "Last year, at age 59, my Dad was diagnosed with Glioblastoma, a terminal brain cancer.
As a former F-5 fighter pilot and 787 captain, my Dad had always dreamed of teaching me (his 23-year old-daughter) how to fly.
Of course, having a brain tumour meant that he could no longer work as a pilot, let alone instruct me in an aircraft. Or so I had thought.
A few weeks after his first brain surgery, my dad worked through seizures and headaches to create a homemade flight simulator in our basement.
He spent hours watching how-to videos on YouTube and soldered a maze of wires onto circuit boards with shaky hands. Despite strict orders from doctors, he even wrestled with some power tools to create a wooden frame around the computer screens.
My dad may not have lived long enough to see his little girl become a pilot, but he did everything in his power to make it happen. I couldn't be more proud to call myself his daughter."
– Alexis Thind
Want to share a story about fatherhood? Email [email protected]