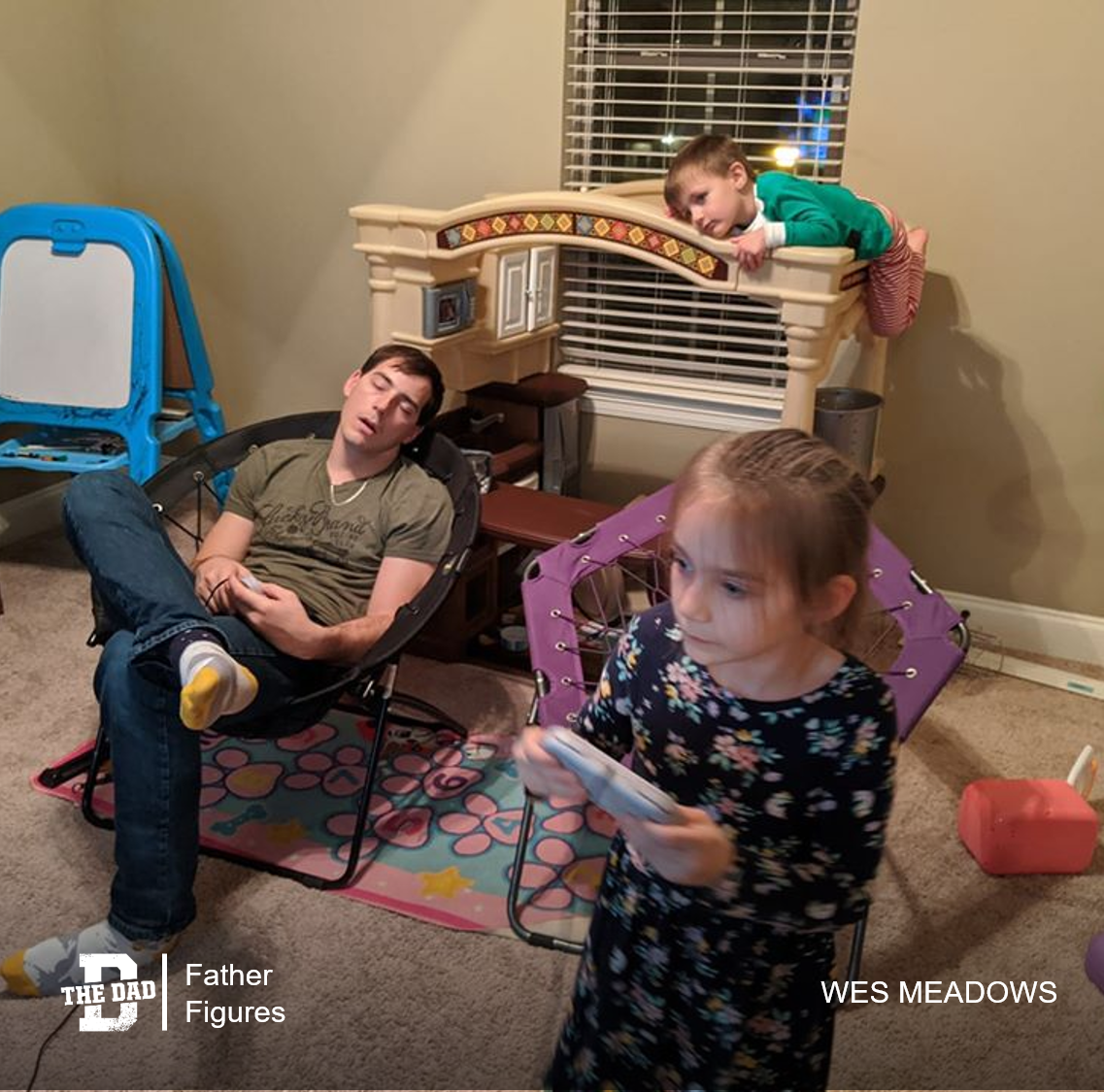 "The crushing weight of trying to do it all and still be there for your kids as a dad is exhausting.
At the end of the night, they asked to play a couple rounds of Mario Kart on the SNES. My wife came up 10 minutes later and found me like this.
Passed out in the chair just trying to spend a little time with them doing what they wanted to do.
Here's to all the dads who get beat up by life but still try to be the best goddamn dads we can be."
– Wes Meadows
Want to share a story about fatherhood? Email [email protected]
Check out the previous editions of Father Figures here.