Father Figures: Understood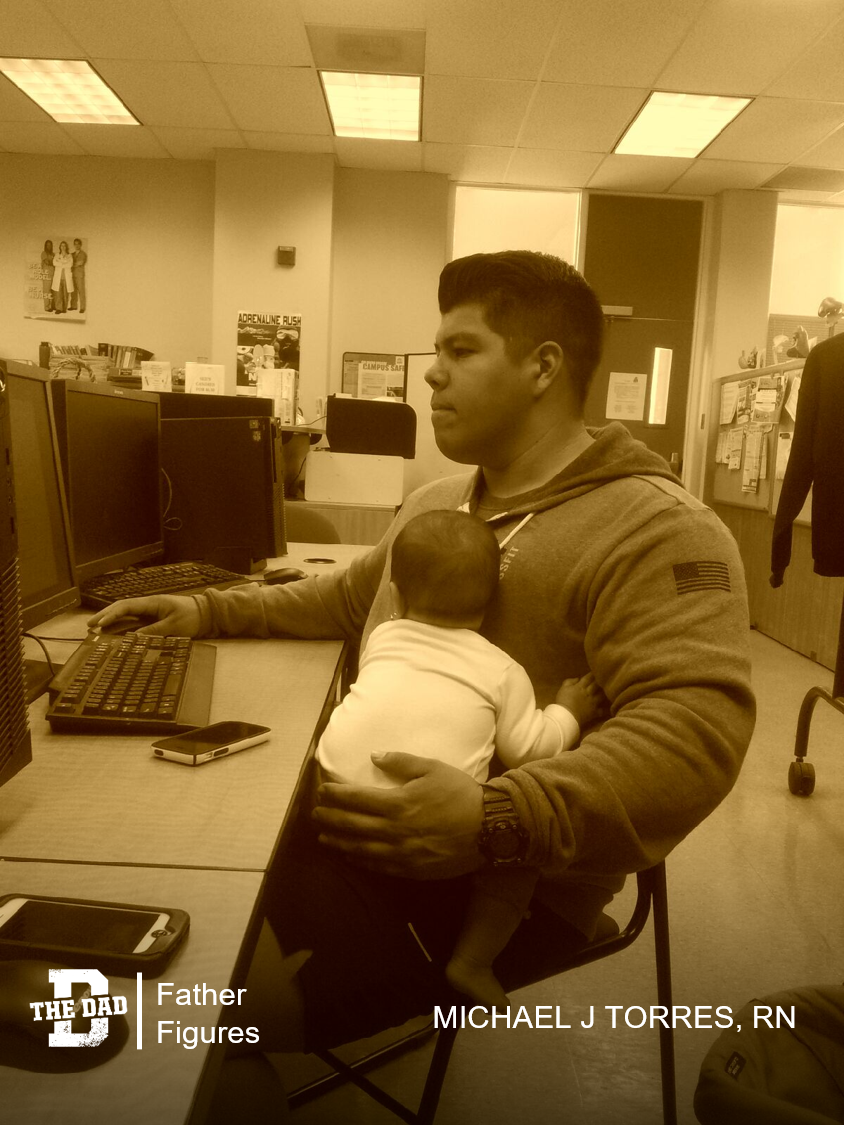 "This was me in nursing school four years ago, working on a group project.
My wife had graduated the year prior and was working day shift at a local hospital. My son was 5 years old and in School. My parents and hers would help as much as possible but sometimes there was no choice but to bring my daughter to school.
Teachers and classmates all understood.
'He who has a why to live can bear almost any how.' – Friedrich Nietzsche"
– Michael J Torres, RN
Want to share a story about fatherhood? Email [email protected]
Check out the previous editions of Father Figures here.