Father Figures: Veterans Day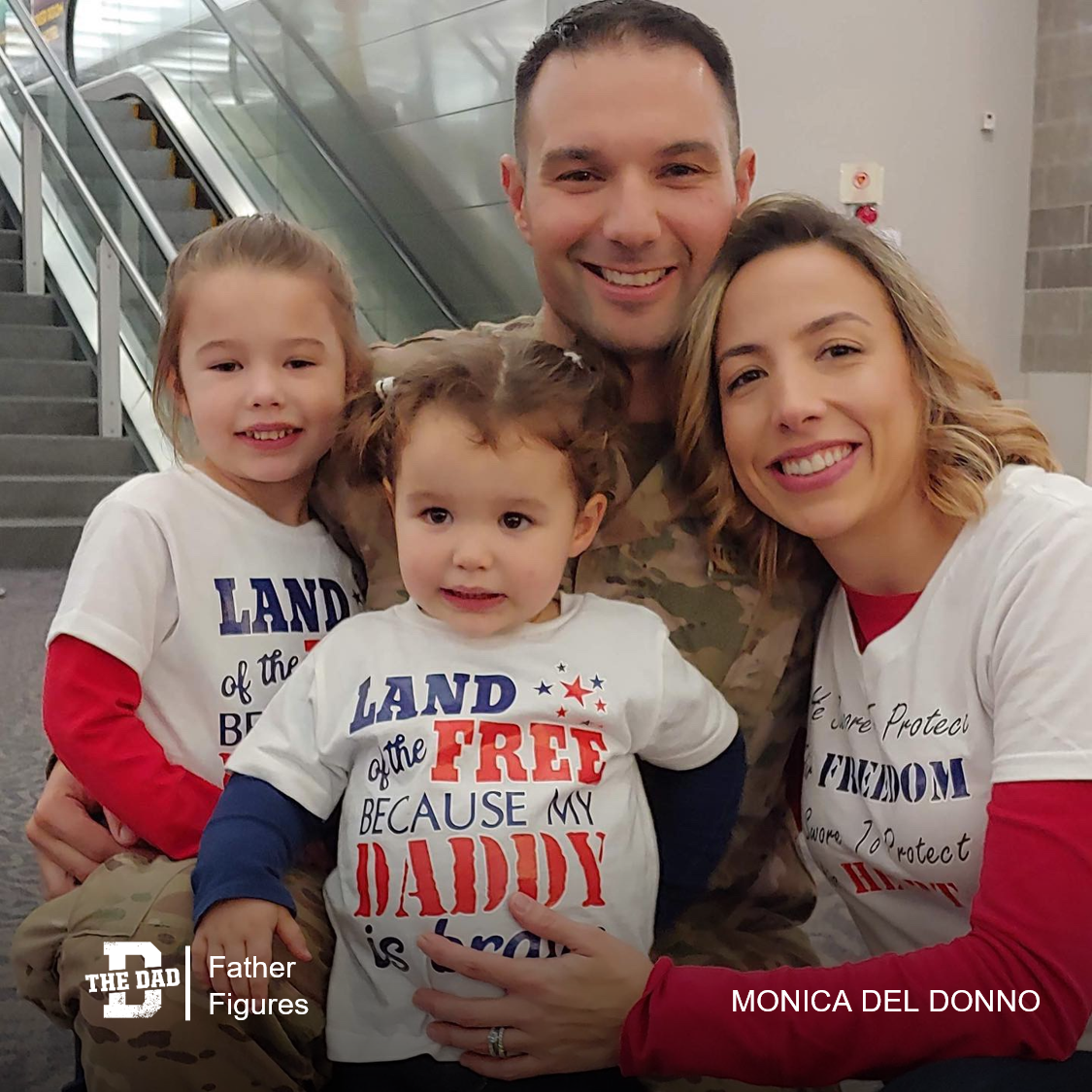 "My husband Jeffrey Del Donno was recently deployed overseas for 7.5 months. He always puts his family first in everything he does and that didn't change while he was serving.
He would wake up at 3am every other day when he had internet access to talk to our girls, send videos of him reading books so our kids could have a book read by him before bed, arrange his schedule to be able to sing Happy Birthday to our girls as they blew out their candles, and always checked in on our well-being whenever he had the chance, to let us know he cared.
He fulfilled his duties on deployment, working hard to make a name for himself while always putting us first. He's a great husband and an amazing father and I would love to embarrass him by recognizing him for Father Figure on Veterans Day."
– Monica Del Donno
Want to share a story about fatherhood? Email [email protected]
Check out the previous editions of Father Figures here.