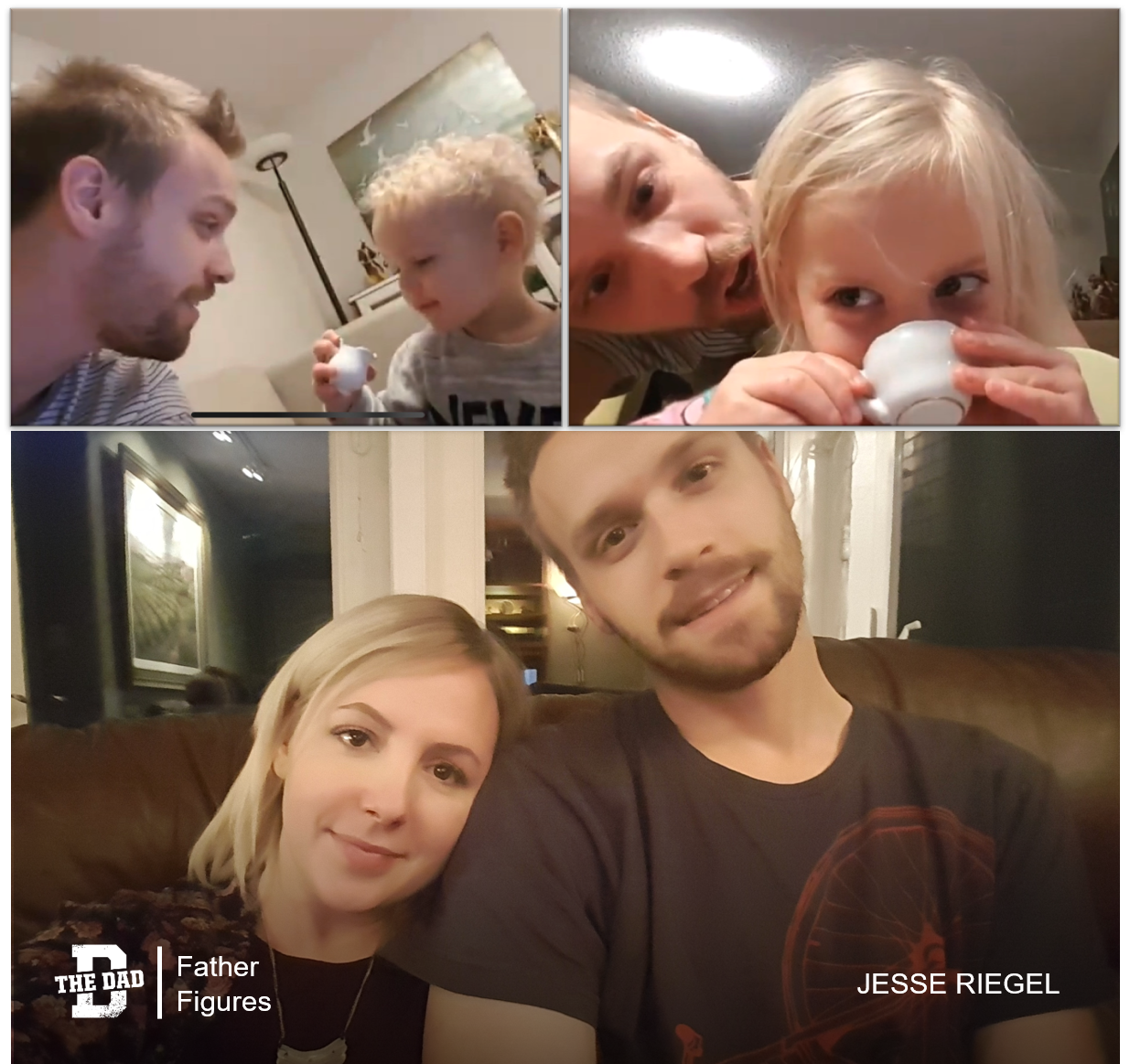 "This is the day I passed my CPA accounting exam. My kids were having a tea party that morning and couldn't be bothered about my marks being released that day – they just wanted their tea.
One-and-a-half years before this picture, my wife was in a car accident that damaged her back. She could no longer be a nurse and we were down to one income.
I remember that season very well with two toddlers. I would study on the bus to and from work, come home and clean the house (depending on how bad the back pain was that day), put the kids to bed, hang out with my wife, and then study some more. I remember not having enough money to fill our car with gas to go write my three day CPA exam, and a friend insisting on me carpooling with him without knowing our situation.
Having my designation seemed so far away, and in the meantime I couldn't just focus on that; my family needed all of me too. One night when I was studying, my wife came down around midnight and hugged me. I just cried in her arms, realizing then the weight that was on me.
The day I passed that milestone test marked a turning point: finally my one income could start to be enough. I just love how the kids didn't care. Why would they? They weren't stressed.
I thought 'if only they knew what we did for them…', and then I realize how little any of us really know about what our parents do for us."
– Jesse Riegel
Want to share a story about fatherhood? Email [email protected]
Check out the previous editions of Father Figures here.