Father Figures: While We Danced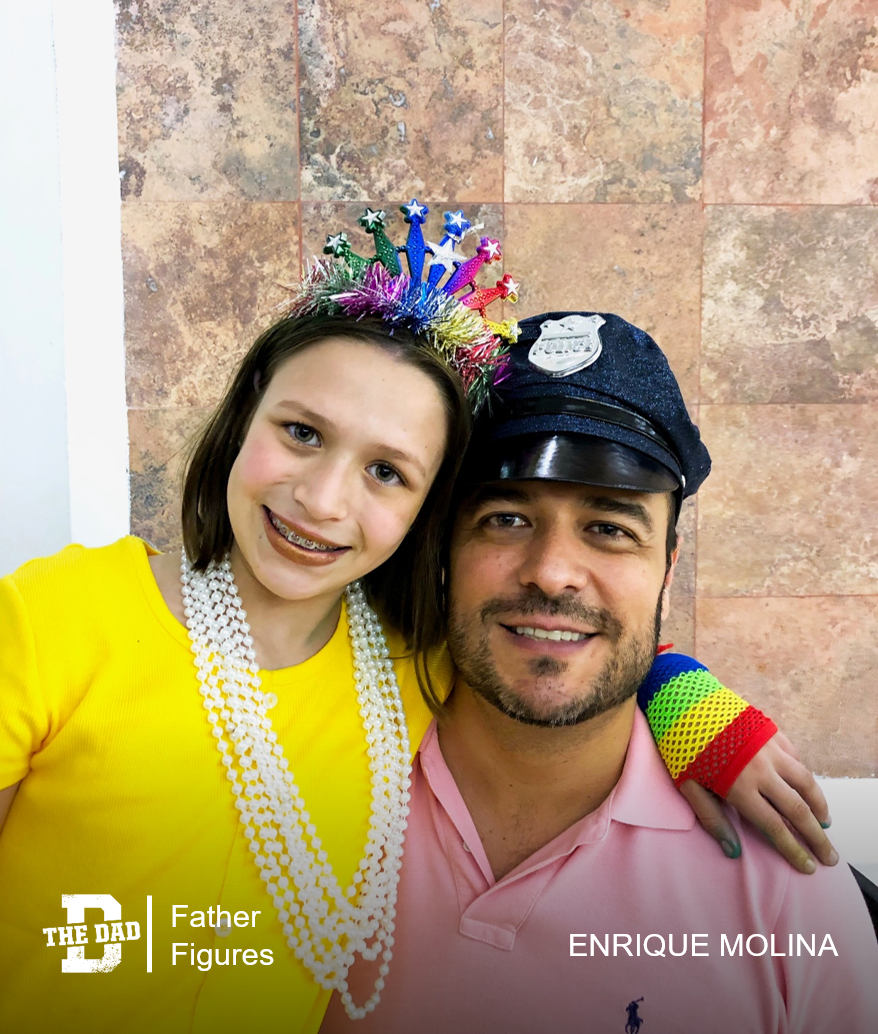 "July 2007, around 9:00pm: It was our first night at the hospital after my baby girl was born. Mom and baby were asleep. I just couldn't. It was a mix of the emotion of the day and the uncomfortable sofa I was trying to sleep on.
So I got up, slowly took my baby girl from her crib, played a super corny song in very low volume (I was afraid that if her mom woke up and saw me she would get crazy), and danced with her.
While we danced, I talked to her. Nonstop. I made promises, I told stories, and I fell in love forever.
She is 12 now. She doesn't like to be hugged and kissed as much as I'd like, but every now and then, I look at her and remember that dance, the promises, and play that song again to dance with her (in my mind of course, she would never let me haha)."
– Enrique Molina
Want to share a story about fatherhood? Email [email protected]
Check out the previous editions of Father Figures here.