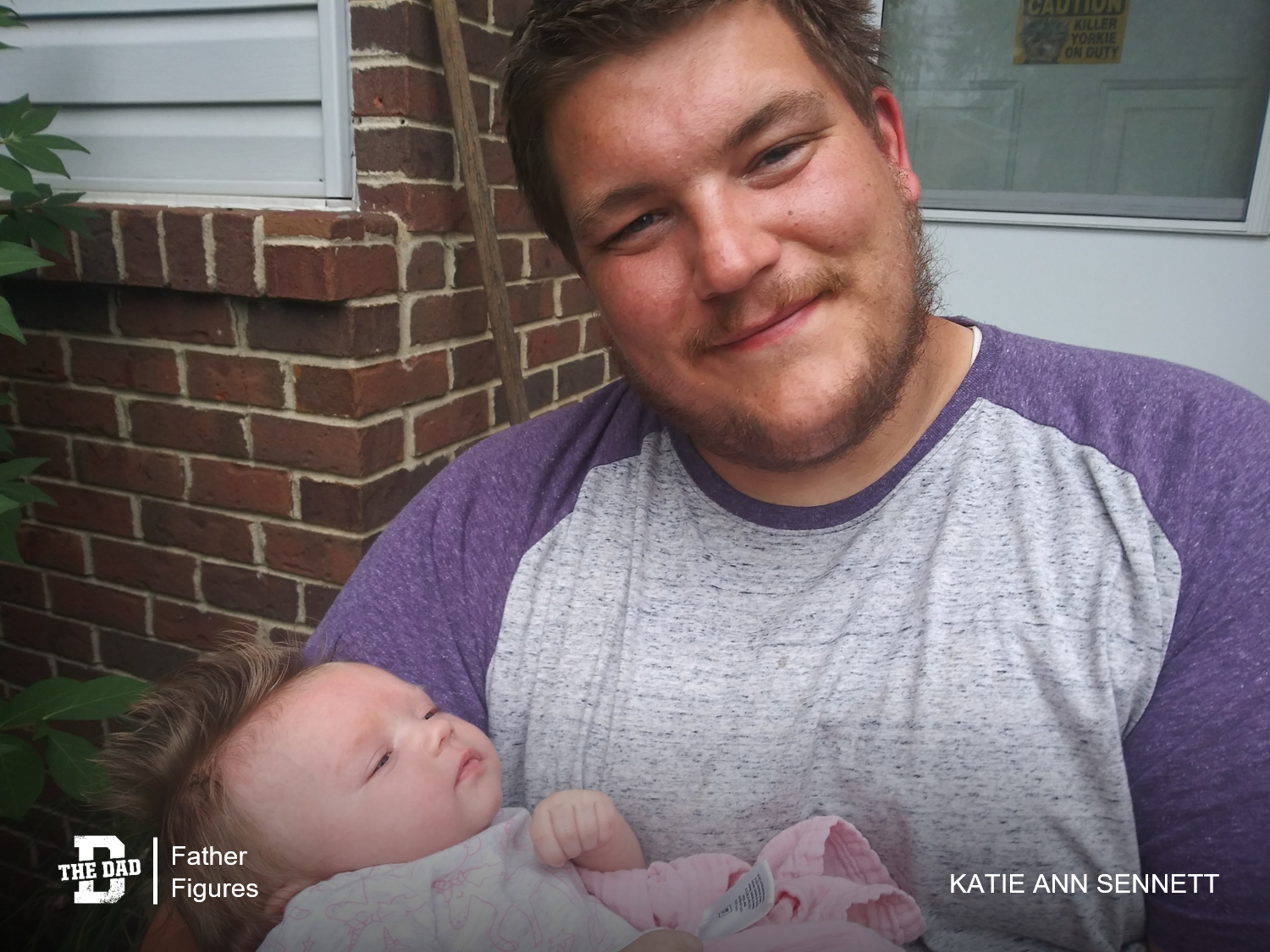 "This is my fiance josh holding our second daughter, Sophia.
He's an exceptionally wonderful person, and an incredible father.
Aside from being an incredible dad, he also helps with my father who suffered a traumatic brain injury, making him suffer pretty severe paranoid delusions. He loves my dad with his whole heart, no matter how difficult he may be to love. He helps me cope with all of the responsibilities that come with having a family member with severe mental health issues.
He has taken on far more than I could have ever asked for, or expected, without complaints. Even dealing with all of this, and working a 9-to-5 job, he still makes time for his babies. He's always making them laugh and smile and taking care of stuff most dads would deem mom work.
He's truly amazing and I'm so lucky to call him mine."
– Katie Ann Sennett
Want to share a story about fatherhood? Email [email protected]
Check out the previous editions of Father Figures here.