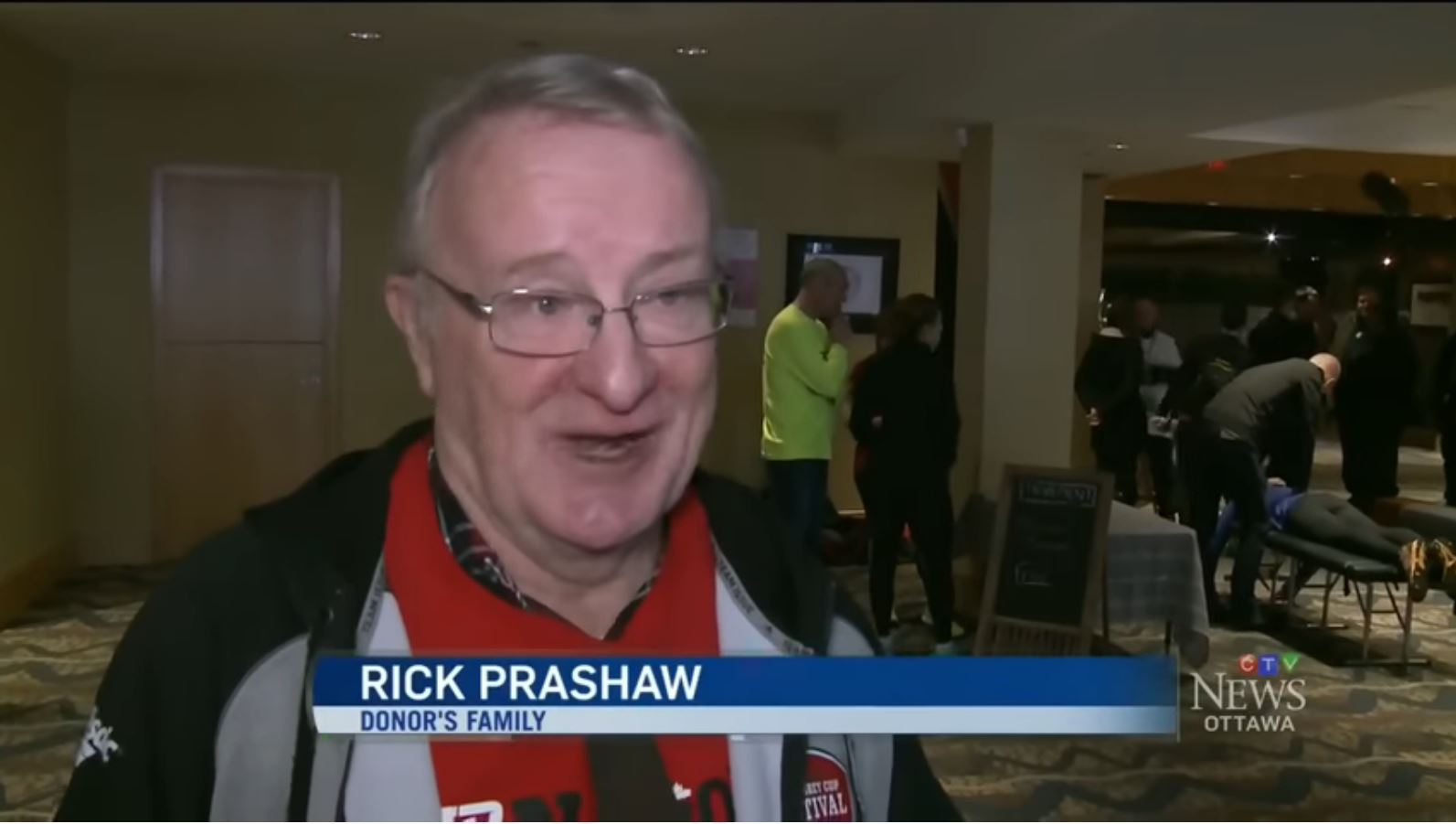 No one should have to endure the pain of losing a child. There is nothing more heartbreaking for a parent than seeing their child pass before their time, and the burden of continuing to live without them is unfathomable..
The one solace is the mark they left on people's lives, the memories they shared. Sometimes that child has passed something else on, something that helps make the loss worth it.
Sometimes, they're an organ donor.
When Adam Parshaw passed away, from a sever seizure at the tragically young age of 22, there probably wasn't much anyone could say to his father to make him feel better. But there was something Adam could do for someone else, in this case, John Dickhout, from Ontario, Canada, who suffered a massive heart attack and needed a transplant.
He received Adam's young heart, and after a successful surgery, John was eventually back in action, even running a 10K in Ottawa with his new organ. And guess who was there to cheer him on?
Adam's father.
Rick was there on the sidelines to cheer John on, and he compared it to watching his son in a hockey game.
"It was just like watching my kid in a hockey game, trying to get my kid to save, and I couldn't do anything from the stands. I'm just sitting there waiting for him to cross."
Adam was a registered donor – several of his other organs made their way to people in need as well – and after his fatal seizure, his heart went to John and saved his life. "It was the easiest decision of the entire terrible weekend, because we knew Adam's wishes," Rick Parshaw told CTV News.
John wanted to express his appreciation for the Parshaw family's donation, and chose to run his first race in their hometown to show how strong Adam's heart remains.
Rick was at the finish line to tell John he was proud of him, and the two families, both grateful for Adam's donation, now share a friendship based on their life-saving bond.