Daughter Fulfills Father's Dying Wish by Getting his Artwork to Sting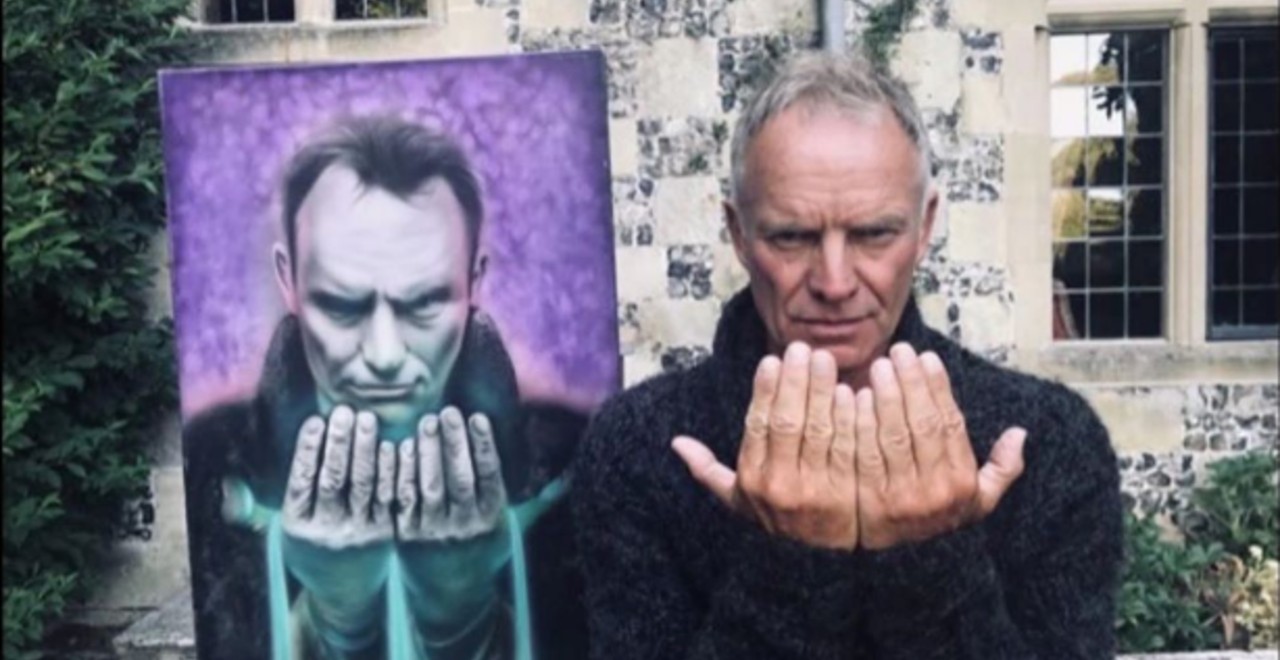 In typical dad fashion, fathers will often do anything for their daughters in their times of need. From building a custom video game controller for a daughter with disabilities to bringing trick-or-treating 30,000 feet above ground, dads are gonna dad. When the tables turn and it's a dad's time of need, it becomes the daughter's turn to step up. And that's exactly what Elizabeth Santiago did.
According to the touching story Santiago shared with Humans of New York, her stepfather, Domingo Santiago, came into her life when she was five years old. He encouraged her creativity, celebrated her successes, and even built her very first bike from scraps. Domingo was an extremely talented artist but put his creativity aside to pursue a more stable career as a police officer. Before putting away his paint and brushes for good, he painted one last painting – a copy of an album cover, depicting a portrait of Sting. He dreamed of one day returning to his art, holding onto the hope of "when I retire".
Sadly, that distant dream of retirement never came. In 1998, Domingo was diagnosed with multiple sclerosis. MS is a disease that impacts your nervous system as well as your brain. Symptoms vary, but it can cause things like chronic pain, vision loss, fatigue, and weakness. Domingo's symptoms began to worsen over time until eventually, he was unable to stand. In his final days, Domingo and his family were faced with the difficult task of sorting through his belongings. Domingo gave instructions for each and every item, dictating where it should go and to whom it should be given.
Upon rediscovering the old Sting painting in a dusty box, the question was posed again. Where should this go?
Elizabeth Santiago recalled, "His response was immediate. 'Give it to Sting,' he said. All of us started laughing. But Dad grew very serious. His eyes narrowed. He looked right at me, and said: 'Give it to Sting.' So I guess that's my final assignment."
Mickey Sumner, Sting's daughter, saw the heartbreaking story. She immediately knew what she had to do. Sumner got in touch with Santiago, and soon enough, the painting was held by the very hands it depicted.
Sting's official Instagram page shared a picture of Sting and Domingo's painting side by side with the caption, "THE EAGLE HAS LANDED".
Two daughters united to make a dedicated father's last request a reality. The pair also started a fundraiser for the National MS Society in memory of Domingo, which has raised over $40,000 so far. Santiago was faced with a seemingly impossible task that ended in the most beautiful, unlikely way. Ok, so maybe not EVERY little thing she does is magic, but this is pretty dang close.