First Marvel Comic Fetches 1.26 Million at Auction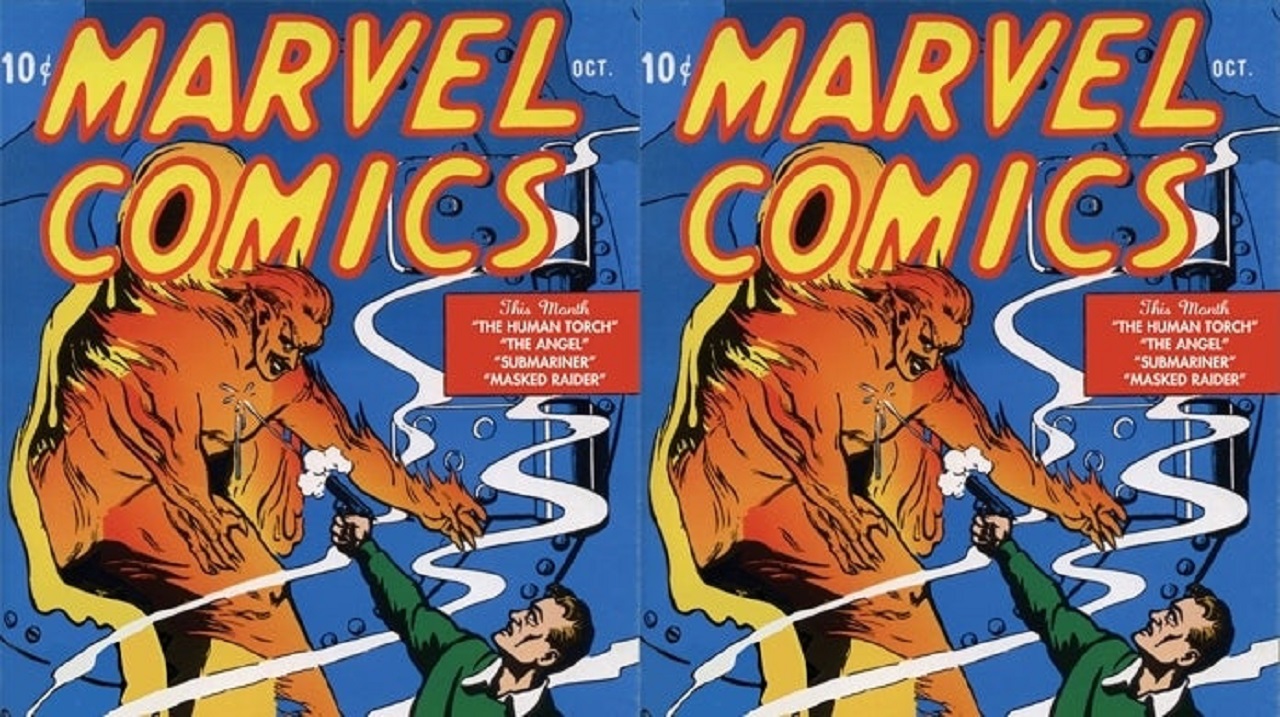 Let's try an experiment. And please, keep an open mind, as this won't be easy.
Close your eyes and imagine a time when comic books weren't one of the dominant forms of media. Where characters from these stories didn't form the basis of countless TV shows and movies, weren't responsible for the highest-grossing films ever made, and didn't thoroughly dominate the programming lineups of streaming services, most of the showrooms at your local multiplex, and, potentially, even our awards ceremonies.
I told you it would be hard!
Give or take 20 years ago, before the MCU, this was the case. Before Superman took flight in the 70s, these heroes had been relegated to cheesy TV shows. And back 80 years ago? They were just being created. 1939 was when Superman first hit the comic books, and it's also when Marvel got its start.
Under the banner of Timely Comics, Marvel Comics #1 was printed in 1939, and it featured the first appearances of the Human Torch and Namor the Submariner. The comics did so well that Timely eventually changed its name to Marvel, and the rest is history.
"Without question, this is the granddaddy of all Marvel Comics, without which we would not have the characters and stories we enjoy in today's comics and feature films," Jaster added.
Clearly, that Marvel Comics #1 would be quite the collector's item, but you've unfortunately missed your chance.
A mint-condition edition of the issue recently went up for bid via Dallas-based Heritage Auctions, and it fetched a superhuman $1.26 million dollars! It's one of only two copies with a quality rating of over 9.0, and is even in better condition than the highest-graded versions of the first Superman and Batman comics. Somebody's mom apparently knew what they had, unlike my mom who can't even be bothered to protect my old Garfield books from dust!
We may not be able to buy that issue, but maybe it's high price will inspire Kevin Feige to give us the Submariner movie we all (read: eleven of us, and I don't even include myself) demand!