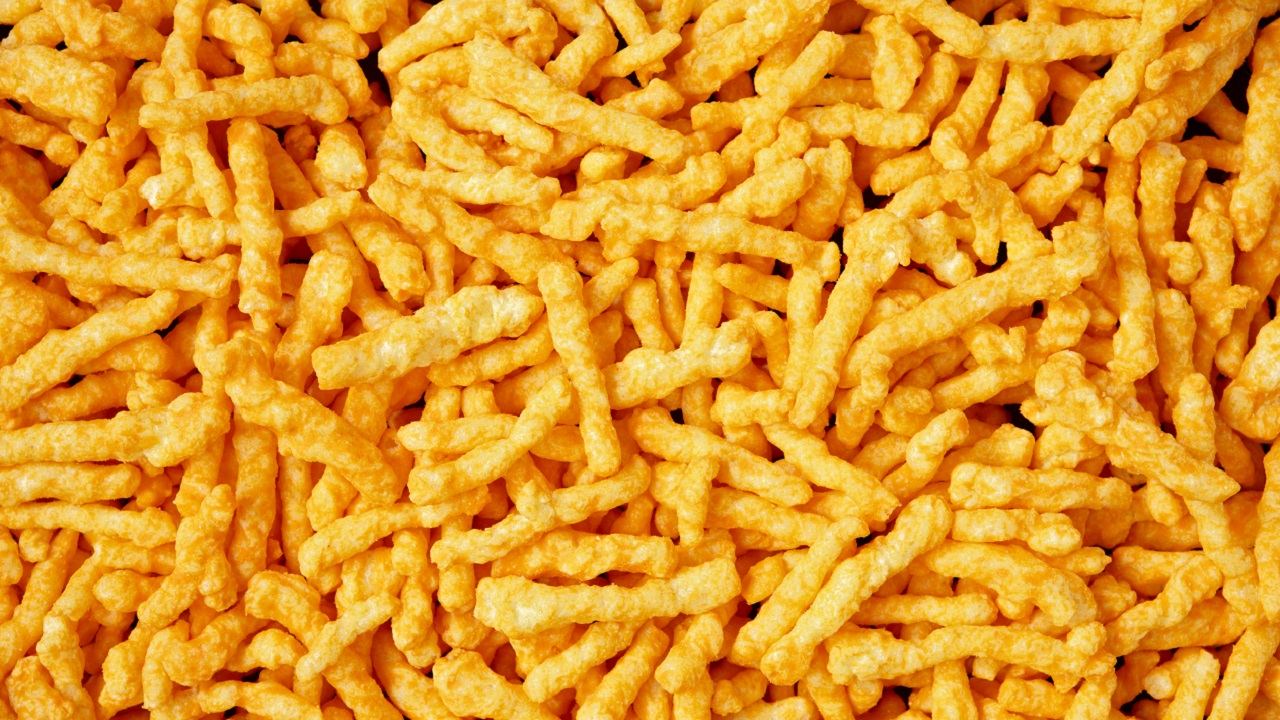 Credit: Getty Images/AbbieImages
What's next, Bugles 2: Electric Bugleloo?
Just when you think Hollywood is fresh out of ideas, all out of superheroes to put on screen, lacking any bestsellers to adapt or classics to remake, just when you think studio executives couldn't possibly be any dumber, they go and green-light a movie based on a popular vending machine snack and totally… make it clear that you were right.
How else besides total and utter creative bankruptcy do you decide to make a movie about Flamin' Hot Cheetos?
To be fair to Hollywood, the movie – thank the gods! – won't actually concern Chester Cheeto or anthropomorphized cheese snacks. But after witnessing such cinematic dreck as the Emoji movie, you can't blame the general public for being wary.
According to Variety, the movie, which was the subject of a bidding war and currently bears the title "Flamin' Hot!", will instead track the rags-to-riches story of Richard Montanez.
Known as "the Godfather of Multicultural Marketing," Montanez is the son of an immigrant and a former migrant farm worker who went from picking grapes to working as a janitor at Frito-Lay, where he came up with the idea for "Flamin' Hot Cheetos."
The snack helped Frito-Lay become a pop culture mainstay, and took Montanez from custodian to the C-suite.
Twitter, of course, cares little for your "facts" and "information" concerning what the movie will actually be "about." No, Twitter only cares about jokes.
The news of the movie inspired a #HotCheetosMovie hashtag and after reading many of the associated tweets, it's safe to say that the film GOT BURNT!
Hot Cheetos the Movie is coming out & so to get on that game I'm writing out my script for the chronicles of a Pepsi! Where it's Tom Hanks drinking a Pepsi for an hour & a half.

— Mauricio (@3starMauricio) February 24, 2018
https://twitter.com/jetpack/status/967459485349421057
You guys keep making fun of the fact that Flamin' Hot Cheetos are getting their own movie, but I think it looks amazing. pic.twitter.com/Iuc7ypGes0

— Matt Singer (@mattsinger) February 22, 2018
Once people realized the movie wouldn't feature talking Cheetos, the tide turned:
This headline made me mad at first but then I realized it was about Richard Montanez, the janitor turned businessman who created flaming hot cheetos while working at the Frito Lay factory in Rancho Cucamonga. https://t.co/fG1bILRs86

— chris cole (@crisco95_) February 22, 2018
The inspiring true story of a migrant farm worker turned business man after his invention of hot cheetos. 15/10 will watch https://t.co/820pWkDeKt

— that's so rosa (@YeeahRosie) February 22, 2018
Stay tuned for more movies based around your favorite late-night snacks, provided there's a heartwarming, timely, American story at its core. Something tells me my friend's destructive gas station sandwich habit won't be yielding any Oscars anytime soon.