Florida Dad's Snapchat Prank to Hock Baby at Pawn Shop Backfires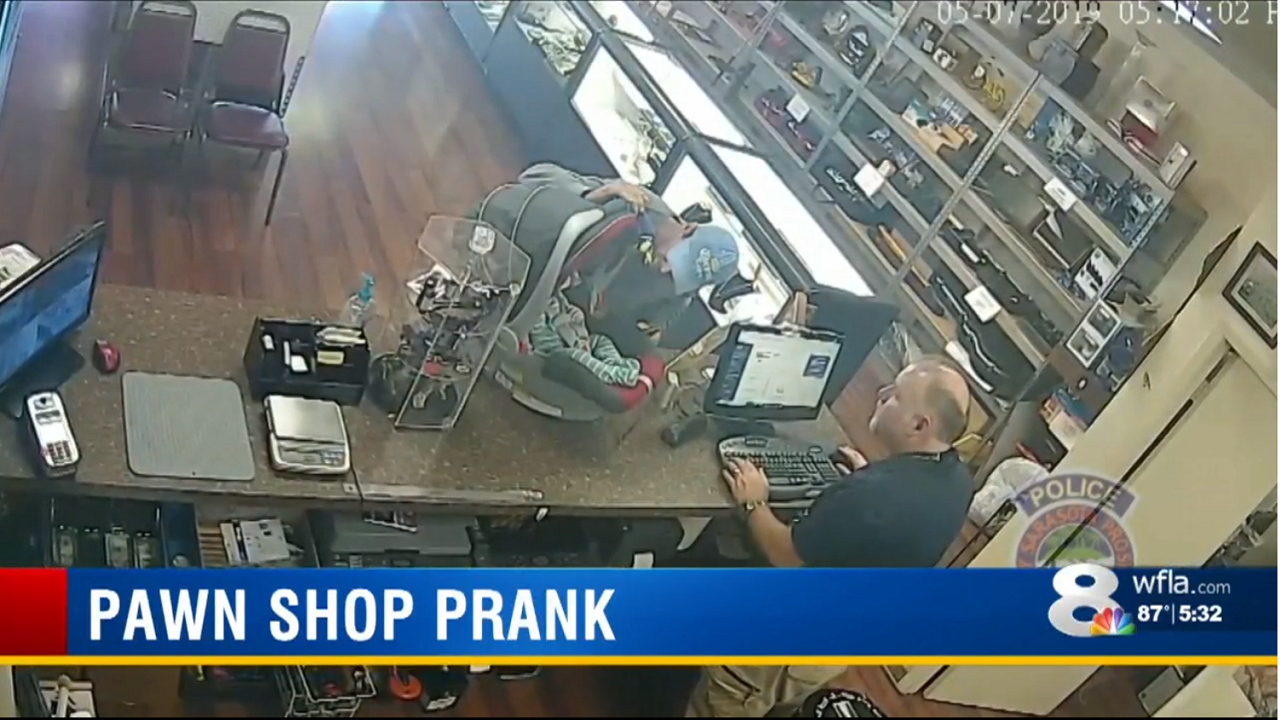 We at The Dad are no strangers to having a little fun at our kids' expense. Whether it's a solid dad joke or a sarcastic dig, one of the joys of parenting is messing with your kids. And sometimes we all just need to vent a bit. Parenting is hard work, it's necessary to let off some steam.
Sometimes that steam is just a little too hot. Like one Florida Dad found out that he'd better leave the jokes to us professionals.
Earlier this month, a man walked into the A&F Pawn Shop in Sarasota, Florida and made a strange offer to the store's owner, Richard Jordan.
He placed a baby on the counter and asked what it was worth.
"The weirdest, strangest situation we've ever encountered," Jordan told WFLA. "He put it on the counter, he was pretty serious about it. He spun the baby around, and said- can I pawn this?"
It wasn't a long exchange. Jordan was stunned and confused, and the man quickly left. Later that day, that man, Brian Slocum, was a bit of a local celebrity. At least at the police station.
Slocum, a single dad of the 7-and-a-half-month old Calum, staged the pawn shop incident as a prank to share on his Snapchat account.
In the Snapchat video, he says: "This is what I got, I know no one under 18 in here but he's barely used, 7 ½ months old, what do you think he's worth?"
When he saw himself on the news, he called the police to explain. "I was thinking I'd go in there and the guy would be like, oh if it was my son, I'd give you ten grand or something," said Slocum. Jordan was not amused.
And neither were the cops, dozens of whom showed up at Slocum's house to have a chat."
"They didn't find it funny or hilarious, at all," Slocum said.
Luckily, the most recent 'Florida Man' escaped any charges. He's learned his lesson and his son is not changing hands now or ever.
"There's nothing in the world I would trade for my son, he's my world. Nor any money is worth him."
Watch video of the failed prank: