Former Teammates Fill in for Gerald McCoy on His Son's Senior Night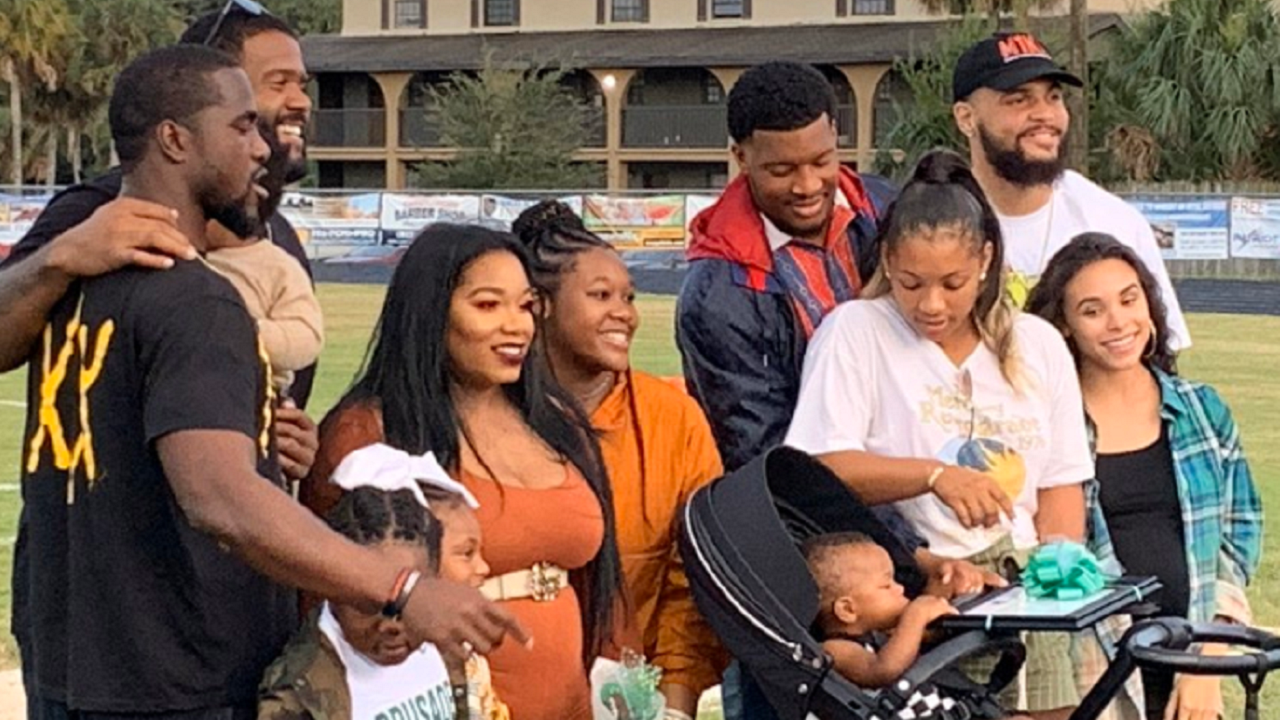 Work-life balance is a tricky thing. And it gets even trickier when you're a parent and there are kids in the mix. Managing the day-to-day care of your children is expensive and logistically challenging, no matter your situation, and some jobs make it more difficult than others. It's not always easy to make it to every school play or milestone celebration when you have a demanding gig or one that requires frequent travel.
That's exactly the situation for many NFL players, including Carolina Panther Gerald McCoy.
The Panthers defensive tackle used to play in Tampa Bay for the Buccaneers, but this season he's in North Carolina while his family remains in Florida. That, and the fact that the Bucs had to fly to California to play the 49ers are the reasons he recently found himself having to miss watching his son, Tampa Catholic senior receiver Marcellus Crutchfield, play on senior night.
Thankfully, a few good friends and former teammates stepped up for him and attended the game in his place. They sent their friend a video expressing their support for him and his son.
McCoy shared the video on his Instagram page and praised his friends and the bonds he's formed as a professional athlete in the caption.
"People don't understand the type of brotherhood that sports can build. In my time in the NFL I've grown to earn true brothers. And this is an example of that!! Anybody who knows me knows how much I love my kids so to miss @m_crutch_ Senior night really hurt me. But my brothers stepped in for me. I truly love these kats!! Family for life!! Its bigger than football!!"
McCoy tagged the four players who went to watch his son in his place, veterans Lavonte David, Donovan Smith, Jameis Winston, and Mike Evans. McCoy's son – who is also a standout basketball player – helped the team win the game 28-8.
Several Bucs players make an appearance at TC's Senior Night game. pic.twitter.com/zeSWA4JcXn

— TC Crusader Athletics (@TCCrusader) October 25, 2019