Funny Dad: Snow Day Edition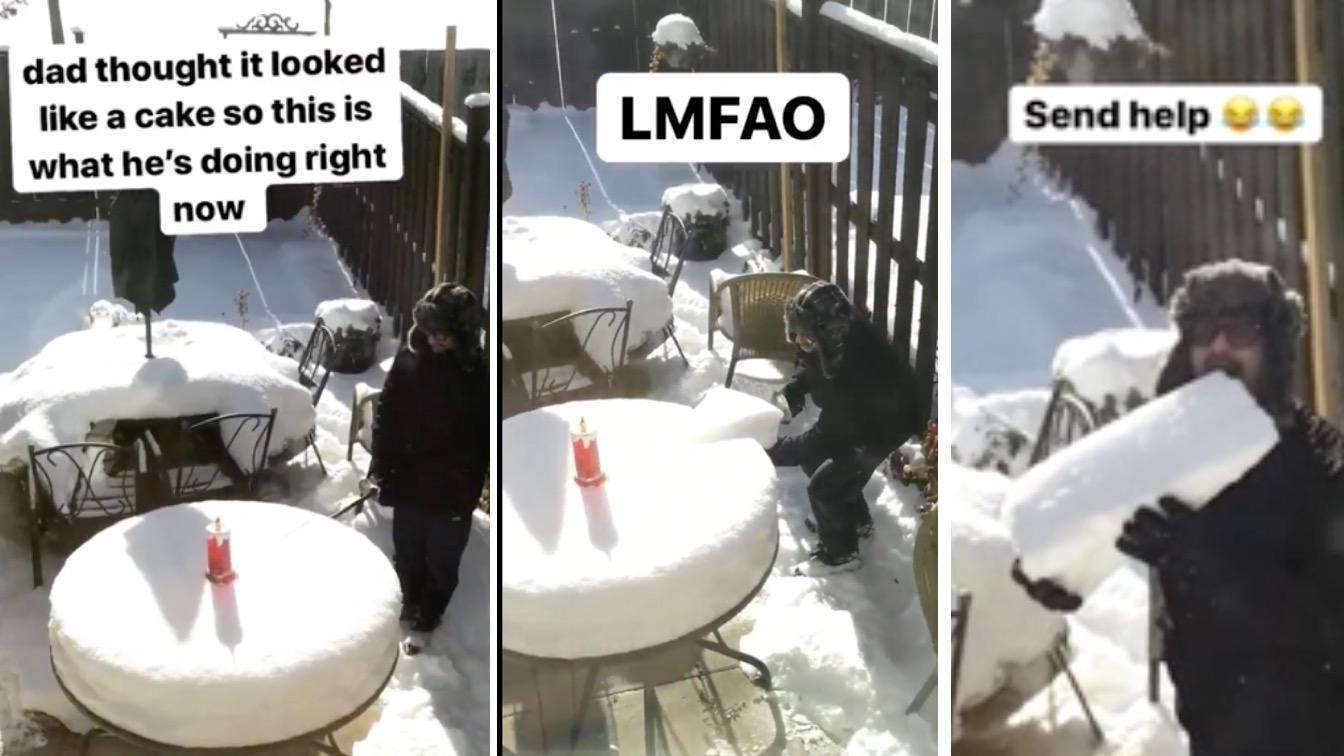 Maybe this dad was just trying to entertain himself, or maybe he was driven to insanity by the never-ending winter we are facing. Either way, these are some good quality dad shenanigans right here, and I'm so glad they were documented to share with the world.
He probably told his wife later, "See honey, I told you that sword would come in handy!" Props to you, Dad. You have made art.